How to Conduct Compassionate Layoffs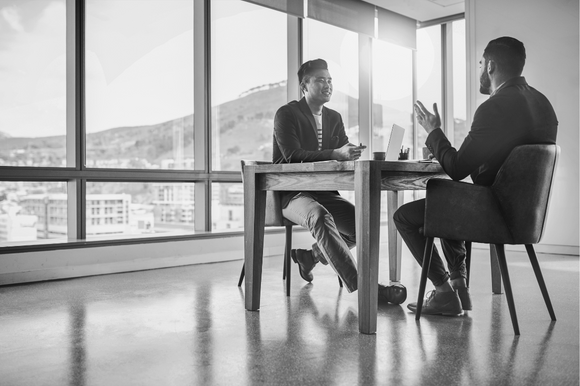 Layoffs aren't just devastating for the workers who are let go and stressful for their coworkers who remain behind. They're also bad for business.
Reducing payroll may seem like a prudent way to offset short-term losses. Over the past few decades, they've even become routine, a proactive measure that responsible executives are expected to take to protect their organizations' assets during downturns in the economy.
But research suggests that any savings gained through workforce reductions in the near term are likely to cost you much more in the long term. They may help conserve a short-term drop in share prices, but the overall health of your company's reputation with job seekers, customers, and clients is likely to take a hit, one that can advantage your competitors in the years to come.
That said, there are times when no other labor cost reduction options are left for leaders who are otherwise faced with shuttering their businesses. The steps and considerations outlined below can help make downsizing less stressful for those let go, those left behind, and those who are taxed with carrying out the staff reduction process.
Create a Layoff Policy Before You Need to Use It
In a perfect world, you would create layoff policies and procedures long before you would ever need to implement them. If you are not currently considering staff reductions, then now is the perfect time to begin drafting a downsizing policy in the event you ever need to do so.
Begin by making sure the procedure accords with federal and state labor laws. Your policy should cover severance, return of company property, confidentiality, and how references will be handled. Post this policy on your internal website and employee handbook.
Having a procedure in place that you can review with employees before layoffs begin can help them feel more prepared and help you remain on good terms with employees you let go, especially those you may want to rehire when your economic situation improves and revenue and demand rebounds.
Know What's at Stake Before Implementing Staff Reductions
Staff reductions can drive negative publicity, deprive your workplace of institutional knowledge and needed expertise, weaken engagement, undermine innovation, and negatively affect retention rates for years after they take place. Staff reductions can also alert the competition that your company is vulnerable and may even prompt them to try to poach your top performers.
Instituting layoffs severs trust between employers and employees by undermining the concept that effort leads to rewards. For this reason, when an employer becomes known for implementing frequent or unwarranted staff reductions, remaining and even subsequent employees are less likely to feel a sense of loyalty to that employer and more likely to job-hop in the future.
Consider Ways to Avert Staff Reductions
Before you undertake staff reductions, you should attempt to preserve company assets by taking less drastic measures first. These might include putting in place a temporary hiring freeze, eliminating seldom-used perks and benefits, implementing furloughs, offering your employees job-sharing opportunities, reducing work hours, or offering your employees remote work options to reduce overhead costs.
Other prevention methods include:
Finding secondary markets for your products and services and looking for new ways to reach them.
Putting off capital investments and other types of business investments.
Settling for diminished profits in the near term, especially during times of widespread economic instability.
How to Conduct Layoffs: Best Practices
Once it is time to begin letting workers go, make sure that you do the following:
Provide a letter of termination that includes the employee's final day of work, how much severance they are entitled to, how unused paid time off (PTO) will be compensated, and whether they are eligible to apply for future openings.
Ask employees to sign a waiver of liability for termination, understanding that there are some provisions such waivers do not cover. For example, employers cannot be indemnified from litigation that claims wrongful termination based on discrimination due to age, gender, race, disability, or other factors, or retaliation for whistleblowing.
Go over your reference policy. Company policies differ on whether HR managers or supervisors can provide detailed references for former employees. Since job seekers can sue over references that they consider to be inaccurate, the best policy may be to have company representatives only share dates of employment and job titles.
Practices to Avoid
Every employee you lay off today may someday be a customer or client, or they may end up being the exact employee you need a few years down the line. In today's social media environment, perceived cruelty when it comes to downsizing can cost you customers and tarnish your employer brand for years to come. Protect your reputation by avoiding the following mistakes.
Don't try to keep layoffs a secret until the last minute. Given the nature of modern workplace communication, it's likely that word will trickle out as soon as you begin to consider staff reductions. It's likely that your workforce is already aware that your company is facing financial challenges. Failing to let them know that they may soon be in the offing can cause panic and resentment, especially if they have passed up opportunities as a result.
Don't burn bridges. If you're letting an employee go due to financial constraints, reassure them that nothing they did led to this separation and that they are welcome to apply for future openings. Keep the lines of communication open.
Don't begin letting people go until you know the duties and responsibilities of every employee you plan to let go. Make sure you have a practical plan for how to redistribute those duties to your remaining employees.
Ways to Soften the Blow
The more compassionate you can be during the process of letting employees go, the less disruptive it will be for your remaining employees.
Deliver the news during one-on-one conversations whenever possible.
Provide severance, either based on tenure with your company or a uniform amount.
Pay for any unused vacation, personal days, and other forms of PTO.
Provide job search services, such as professional development coaching, networking, and resume help.
Offer to help guide them as they activate resources such as unemployment insurance or Continuation of Health Insurance (COBRA).
Allow employees to express their feelings during this stressful situation, as well as relay any valuable feedback they may have to offer.
All these measures can help cushion the blow and make it more likely that valued employees may someday want to work for you again and less likely that they will poison future job seekers from wanting to consider your organization in a positive light.
Learn How to Come Back from Layoffs and Rebuild Your Workforce with Effective Hiring Policies
Even during the most challenging times, management and hiring best practices can help mitigate damage and set you on the most effective path to rebuilding. Monster's exclusive hiring news can help.