5 Low-Cost Ways to Support Employees During Inflation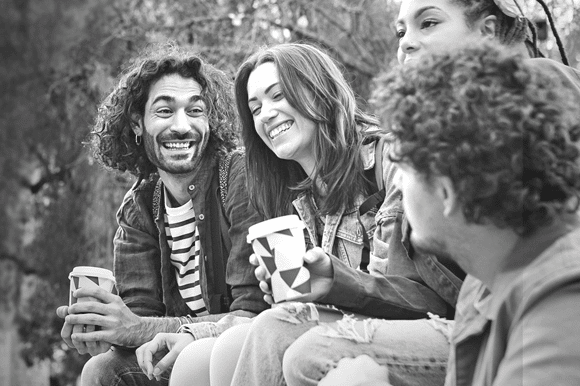 Inflation in the United States exceeded 9.1% in 2022, the largest hike since the early 1980s. When prices rise faster than employees' wages, it can cause them to have a difficult time affording necessary goods and services, such as food, fuel, and housing. These challenging financial circumstances can lead to:
Mental health challenges.
Trouble being productive at work.
Stress about current and future finances.
Increased tension in the workplace.
Frequent turnover, as employees leave for higher-paying jobs.
The good news is that businesses can help employees weather economic hardship and help them feel more secure in their jobs, which can lead to increased employee morale and better company performance, without overspending. Not every business can increase employees' pay across the board — an obvious but often impractical solution. These tips aren't costly and will help you support your employees during turbulent economic times.
1. Open the Lines of Communication
The first thing you can do is make sure your employees know that you're aware of how difficult inflation can make their lives and that if anyone is struggling, they should feel free to reach out to their manager or HR. Simply stating that you care can do wonders for your staff — as long as it's genuine.
You can also:
Host an all-hands meeting and work with managers to be sure everyone understands how to reach out for help if they need it.
Send a poll to employees to gauge how everyone is feeling and see whether there are issues that they are struggling with more than others. This can help you make better decisions about how to help your staff.
Be transparent about your plans moving forward. Employees can feel nervous in difficult economic times. Make sure you're communicating your business plans (e.g., plans regarding layoffs and furloughs) to keep them in the loop.
Conduct stay interviews with stellar employees. Ask them how your company can improve and what conditions would help them stay.
Train your managers on how to approach the subject when it comes up in staff meetings and one-on-ones. You want all your leaders to be on the same page about what your company is willing to do and how you can help.
2. Revamp Your Employee Assistance Program (EAP)
If you already have an EAP, consider reviewing the services you're offering employees. If you don't, it might be time to utilize the program — especially during inflation.
It's a cost-effective way to help employees:
Budget for retirement and manage debt.
Take charge of their physical and mental health.
Expand their skills and career-development opportunities.
Pay off student loans and get help with tuition.
Find family care assistance (child, pet, and elder care, etc.)
You can work with third-party providers who can help your employees get set up with the services they need. You also don't have to spend more than you need, as some organizations let you pay per employee or based on services used, making it an economically viable way to make a big difference.
3. Customize Benefits and Perks
An often-overlooked way to help employees is to customize your benefits and perks. This means that instead of offering underutilized benefits, you are asking employees what they would benefit from most and tailoring your offerings to their specific needs.
As many as 73% of employees would stay in their job longer if the benefits were worth it, according to a 2022 MetLife survey. For example, your employees might appreciate a stronger healthcare plan or more paid time off. You can make these changes for the entire company or allow employees to pick and choose from a list of options and sign up for the ones that help them the most.
4. Offer a 401(k) Program with Matching
If you don't already offer employees a 401(K) with matching, a period of inflation is a good time to give it a thought. Pensions are rarely offered these days, and employees want to know they will have retirement savings to fall back on.
About 56% of employers offer 401(k) plans, and about half of them match employees' contributions. Most offer between 0 and 6% of the employees' salary, but there are lots of ways to contribute and plans to consider.
The expenses are tax deductible and with many reputable mutual fund companies out there, it's easy to get a good deal. It's a great way to keep your best workers and give them peace of mind.
5. Encourage Flexible Work Schedules
The average commute for employees is 27.6 minutes — one way. This means that most of your staff spend roughly four and a half hours per week going to and from work. Allowing employees to work from home either full- or part-time will help them save on commuting costs, such as fuel, train or bus tickets, and tolls.
It might sound like a heavy lift, but creating a hybrid workplace for employees (if you haven't already) can be done in a few simple steps:
Take a poll to see what schedule will work for employees.
Use this information to create your hybrid workplace policy.
Assess which technologies you'll need to get everyone remote, such as portable computers and docking stations.
Train management on the best way to keep employees in the loop and engaged.
Of all the factors employees consider when taking on and staying in a role, 72% consider a healthy work-life balance the most important. Plus, it's an easy way to save both you and your employees the extra costs associated with coming into the office full time.
Continue Improving Your Work Culture — Even During Inflation
High inflation isn't fun for employers and employees alike, but with the tips in the article, you know how to ease some of the burden without overspending. Building a better work culture starts with your people. Find high-quality employees with a free job posting on Monster.