How to Write a Welcome Email to New Employees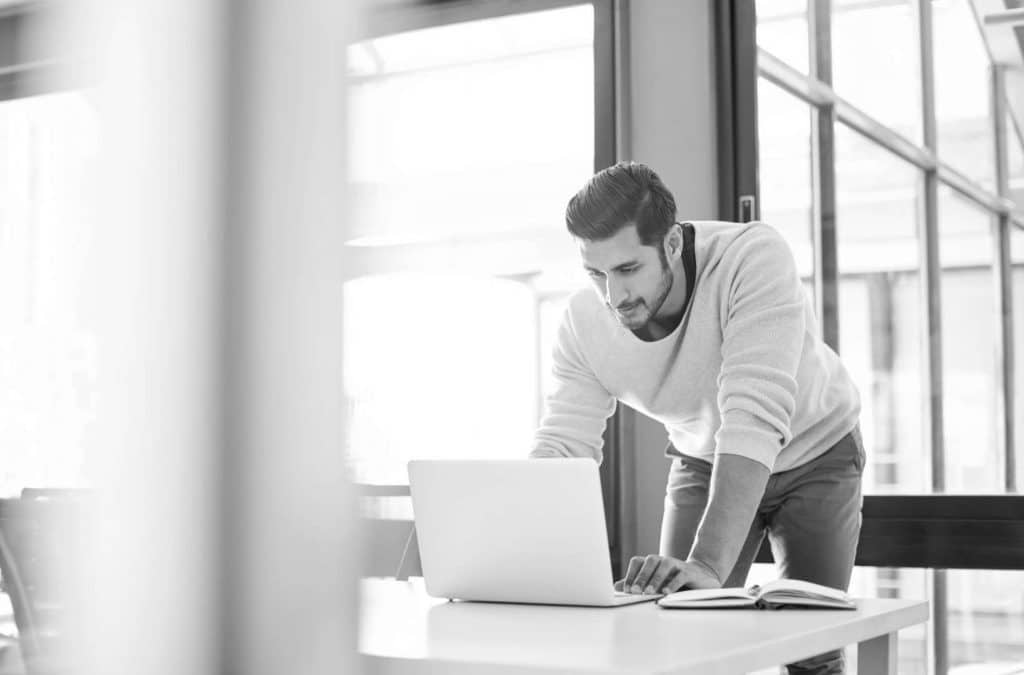 The transition from one job (or unemployment) to another is always at least a little challenging. After the initial excitement of getting the position, your new hire will be looking forward to their first day and maybe a little nervous at the same time. You want to make them feel as welcome and prepared as possible to tee them up for success. A well-written welcome email to new employees confirms that they've accepted the job and are now part of the team.
A welcome email also starts the onboarding process, which ideally should begin before their first official day at work. Here we'll take a look at how to write a welcome email so you can get things started on the right track with your new hire.
Welcome Email to New Employees: What to Include
The next communication you make with your new hire after they've formally accepted the position (and cleared any applicable background checks) should be the welcome email. The new employee's direct manager should send this message, although there may be additional information sent directly from the HR department.
The more paperwork or other administrative tasks that can be done before they officially start, the better (there are many online services for completing work authorization, tax documents, health care benefit selection, etc.). Even if they won't be doing any heavy lifting on the first day, their time is better spent meeting their new coworkers rather than filling out forms.
Here are some items you may want to include when you write a welcome email to new employees:
Reminder of the start date and time
Work schedule
Office address and any special instructions for checking in
Parking and commuter information
First-day schedule, including welcome events (i.e., lunch)
Items to bring (i.e., Social Security card, ID)
Contact information
Don't forget to also email others in the organization, particularly your new employee's coworkers. A message reminding current employees about the new hire and when they start, plus a short bio, will go a long way toward folding them into your workplace.
Sample Welcome Email to New Employees
Don't make this too formal, but be sure to strike a professional tone. The welcome email should reflect the personality and culture of your company while keeping it basic and clear. The following sample will give you some ideas:
Hi / Good morning [name of new hire ],

We're excited to welcome you to the team! We think you'll be a great asset to [company name] and want to make sure you get settled in as smoothly as possible.

As discussed, your first day will be [date]. Please arrive by [time] and wear whatever's comfortable, as we're business casual [or whatever your dress code is].

When you arrive, please check in with [name of receptionist or first contact] to get your security badge. I'll meet you at [the lobby, etc.] and show you to your workstation. I'll show you where everything is and introduce you to your new colleagues.

We'll take it easy on the first day, get you all set up, and then take a team lunch. Please let me know if you have any dietary restrictions. After that, you'll get a chance to meet with [managers, HR managers, etc.].

Please take some time to start the process before your first day by logging into [website(s) for administrative tasks]. [Name of HR manager] will help you finish this process when you arrive.

Feel free to contact me at [number, email address, etc.] if you have any questions before you start. We're thrilled to have you join us!

Welcome!

[Name and signature]
Welcoming Your New Employee is One Part of a Broader Talent Strategy
If you're drafting a welcome email to a new employee, then congratulations on finding the right candidate! You'll also want to ensure a successful onboarding experience and prep them for success while maintaining a consistent talent pipeline for the future. Recruiting and hiring employees is an important—and ongoing—process, and Monster can help. Access our free expert resources on recruiting, workforce management, and more.