How to Tell a Candidate They Were Not Selected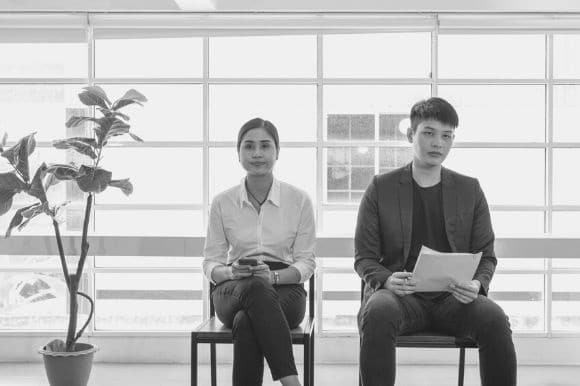 If you don't have a procedure for how to tell a candidate they were not selected for a job opening, you need to establish one. When you don't have a consistent or timely method of letting applicants know they have been eliminated from a candidate search, it can have a negative effect on your company and brand.
A haphazard, inefficient, or problematic candidate rejection process can:
Damage your company's reputation and brand with future customers
Poison your image as a professional destination for future employees
Tie up your hiring managers with phone calls and emails from expectant applicants
Lead to accusations of unfair employment practices and even lawsuits.
To avoid these risks, you need to create a rejection process and stick to it. It should be polite, professional, and timely. Anything less than the highest degree of professionalism is potentially bad for business. After all, every job applicant is also a potential customer, and also potentially someone who can share their negative hiring experiences on social media.
To avoid potential lawsuits, many employment lawyers recommend establishing a streamlined rejection policy that is used for every opening. The level of engagement should be calibrated to the amount of time and effort you are requiring from job seekers. A short, professionally worded email is sufficient for applicants who are rejected early on, whereas candidates who have progressed further along in your hiring process deserve more than an automatically generated form letter.
Why Failing to Respond Is Never OK
Eliminating a candidate from consideration without sending notice, sometimes referred to as job "ghosting," sends the message that you have no concern about this relationship going forward. Yet, the vast majority of job seekers report that this has happened to them, sometimes well into the hiring process.
There are reasons for this—these conversations can be awkward and time-consuming. But, by failing to provide the minimum courtesy of a rejection letter, you are inviting negative word-of-mouth messaging with potential hires and customers.
Given that you can automate first-round rejection notices using an applicant tracking system (ATS), there is no excuse for not figuring out how to tell a candidate they were not selected. If they took the effort to apply for your open position, then the least you can do is provide some closure.
How to Reject a Candidate Early in the Hiring Process
Replying to all rejected candidates, even at the earliest stages of a job search, is good practice and might even save your hiring managers time spent fielding calls and emails from candidates. But how much detail should go into first-round rejections? It depends.
If the job seeker has simply been asked to fill out an online application or send in a resume and cover letter, then an automatically generated rejection that acknowledges that you received their materials, thanks them for their time and interest, and encourages them to apply for other openings in the future is sufficient.
However, determining how to tell a candidate they were not selected after the first round when you have required them to take skills tests or supply work-related tasks might require a bit more effort on your part. An extremely time-consuming application process requires more than a form email. For example, you might refer to the high number of applicants or point out something about their background you found appealing.
How to Tell a Candidate They Were Not Selected After an Interview
If you have asked a candidate to take part in a virtual or in-person interview, you owe them a phone call. It's best if one of the hiring managers involved with the interviewing process makes this call rather than having the candidate hear the disappointing news come from an anonymous HR assistant they've never met.
The call should begin with thanking the candidate for their time and interest, and then segue into fact that you are going to move forward with other candidates. To avoid legal liability, focus on the strengths of selected candidates rather than the deficiencies of the rejected applicant, even at the later stages of the process. There is no need for your hiring managers to take on the role of career counselor.
Let them know that you would like to keep their application materials "on file" or "in our database" for future roles. You might even want to have an HR manager invite them to join their professional social network and ask the candidate to keep you apprised of future accomplishments throughout their career. This can be an effective way to build a talent pipeline of professionals in your sector who may be assets to your company at some point in the future.
What If You Need to Rescind a Job Offer?
Sometimes employers find themselves in the awkward position of needing to rescind an offer after it has been made. Figuring out how to tell a candidate they were not selected after they were offered the job can be a very uncomfortable situation, but you need to face it with as much courtesy as possible, and offer your most sincere apologies.
How a hiring manager handles these delicate calls can be an important indicator of your company's level of professionalism. And the same is true of applicants. Budgets and staffing depend on many factors, and the most professional candidates out there know this. The way they handle this extremely stressful situation may tell you a lot about whether you want to work with them in the future.
What If the Rejected Candidate Is a Current Employee?
Internal applicants need to be rejected in a much different manner than external candidates. When an internal candidate applies for a position that would shift their professional focus or increase their level of responsibility, they are indicating their desire for professional development. They're also communicating that they would like to further invest their time and talents in your organization. Serious consideration is the least you can give them in return.
Even if they don't currently possess the qualifications for the opening, look at their application as an opportunity to learn more about their background and interests. Every workplace has untapped talent hiding in plain sight. You owe it to your employee—and to yourself—to sit down with every internal candidate and find out what has prompted them to apply for the role and what future opportunities in your organization might be a good next step for them, and for you.
Learn How to Tell a Candidate They Were Not Selected and So Much More
Learn more about how to set up hiring processes, from rejection to interviewing to onboarding, along with the latest management news, helpful how-tos, and advice from HR experts. It's everything you need to know to take your talent recruitment strategy to the next level.