How to Hire a Dental Assistant: Job Skills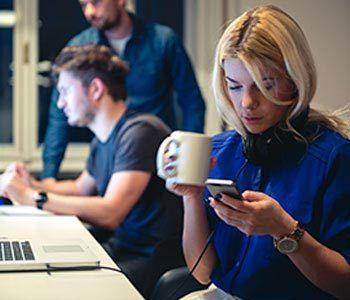 Well-trained dental assistants perform a variety of indispensable tasks at private practices and in clinics. Recruiting people with an aptitude for this work is critical to the smooth and profitable operation of any dental practice.
If you're in the market to add new employees to your growing dental practice, use these sourcing and interviewing tips on how to hire a dental assistant.
Key Dental Assistant Licenses and Certifications
Education and training is key to a quality dental assistant, but requirements vary state by state. When looking to hire a dental assistant for your practice, it's important to keep in mind that:
Recruiter Tip:
"You can check whether a candidate has DANB certification on the organization's web site with their Social Security number," says Lori Paschall, president of the American Dental Assistants Association. "You can find out if they are credentialed and whether it's current."
Necessary Dental Assistant Job Skills
When drafting your dental assistant job description, you'll also want to consider finer details of your new employee's day-to-day, and skills needed to fulfill their job duties. Some dental assistant job skills you may want to consider include the ability to:
Assist with dental procedures such as organizing and sterilizing equipment
Perform chair-side tasks such as keeping the patient's mouth dry with suction
Process x-rays and perform laboratory tasks under supervision
Take dictation from the dentist and keep records
Schedule and confirm patient appointments
Process billing, payment and insurance
Recruiter Tip:
"In some bigger cities, you see more requirements for education, and less in rural areas if you just need someone to handle suction," says Paschall.
Key Dental Assistant Experience
While there are certain education and certification requirements and skills you may be looking for in a dental assistant, there are some experiences you might want to consider when looking for candidates, which include:
For many aspiring dental assistants, externships through accredited training program provide the initial experience that launches a career position
Dentists sometimes prefer to train hire dental assistants straight out of school
Some dental assistants accumulate experience in a specialty such as orthodontia or oral surgery
Recruiter Tip:
"Dental assistants have to be able to work well under pressure and multitask, all while showing compassion for patients," says Karen Casale of the dental assisting program at Manchester Community College in Connecticut.
How to Source Dental Assistants
Now that you know what you're looking for out of your next hire, some sourcing tips on how to hire a dental assistant include:
Finding dental assistants who've recently completed an externship
Using job postings, social media, and word of mouth to yield qualified candidates
Recruiting new grads for temporary dental assisting assignments
Recruiter Tips:
"I find dental assistants via externships, word of mouth, queries to community colleges and sometimes through manufacturers' reps," says Brian Nylaan, DDS, a Michigan dentist in private practice. "My personal preference is I'd like to get them fresh out of school, so I can teach them to do things the way I see fit."
What to Cover in Dental Assistant Interviews
Once you've sourced potential hires, you'll want to come prepared to the interview with the right questions to get a better understanding of your candidates' skills and capabilities. Some factors you'll want to keep in mind during the interview include:
Communication skills in the technical context of clinical work are indispensable
The candidate's interpersonal skills and devotion to the profession should be tested face-to-face
Compatibility with the full range of staff in the practice is critical
Recruiter Tips:
"My office manager does the initial cut to three finalists," says Dr. Nylan. "Then we invite each candidate in to converse with the staff, and they give me their input. If I'm not totally sold, I may pay a candidate to come in and work with me for half a day."
When You're Ready to Make an Offer
Ready to close the deal and extend an offer to your next dental assistant? Here are a few things you'll want to keep in mind when you're finalizing an offer:
Find out what matters most to the candidate: money, variety of work, or hours?
In a profession with relatively modest pay, a slightly better offer can substantially improve recruitment results
Recruiter Tip:
"Some of our grads are looking for a specific environment – orthodontics or oral surgery or general practice," says Casale. "For others, the main thing is location or money or hours — some practices are hiring part-time."
How to Hire a Dental Assistant the Right Way — With Monster
With the wide range of requirements for training and certifications for dental assistants, it's hard to know the skill levels that exist behind the resume — unless you know where to look. Monster has the expertise and resources that can speed up your hiring process and get you the staff you need when you need them. Find out how you can post a job for free, and more, by contacting us today.