5 Ways Flexible Workforce Arrangements Can Help With Recruitment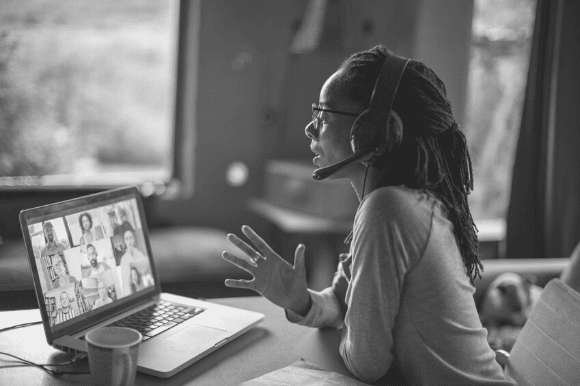 The benefits of flexible workforce arrangements are many. Ditching the mandatory, in-office, 9-5 schedule in favor of more flexible options can help you stay competitive and find (and retain) quality candidates who otherwise may have been out of reach. It can also help you reduce overhead costs and boost worker productivity.
While it's still important to offer a competitive salary and traditional benefits, many of today's job seekers put a premium on alternative workplace benefits, such as telecommuting, flex time, job sharing, and unlimited vacations. Implementing more workplace flexibility can help your company:
Recruit specialized talent to close your skills gap.
Become more efficient and save money.
Reach a broader pool of qualified candidates.
Improve retention rate.
Hire foreign workers to expand into new markets.
Cultivating a flexible workforce isn't for every business, and approaches will vary from one organization to another. However, if it makes sense for your business, embracing flexible approaches to work will allow you to recruit from a much larger pool of qualified candidates.
Who Benefits From Flexible Employment Options?
Flexible work options can be a particularly effective recruiting tool for small and medium-sized organizations. These companies can more readily assess the impact of these changes on the company's goals, culture, values, and bottom line. It's also a great benefit to offer candidates who may not have the same options at larger corporations.
Rather than focusing on "when, where, and how" a job gets done, companies that embrace more flexible options are able to turn their attention to what really matters—productivity, output, and results. Studies show that employees who are given one or more flexible options are less stressed, healthier, and more likely to report increased job satisfaction in general.
In short, instituting a flexible workforce is a win-win for both employers and employees. Here are five ways it can help you recruit a winning team.
1. Recruit Specialists and Workers With Time Constraints
Does your company lack a large budget for top salaries, costly employee development programs, or other expensive perks? Flex options can help you tap the pool of MBAs, JDs, and CPAs who don't want to make a full-time, on-site commitment. And once you attract talent with flexible options, they're in your talent pipeline.
Keep in mind that as employees age, their lifestyle demands change. The "sandwich generation," those who care for small children and elderly relatives, is tomorrow's empty-nester generation. When your workforce planning automatically includes flex options, you'll find that these perks can attract and retain a wider range of quality employees.
In niches such as information technology and engineering, flex assignments are so in demand that contract and temporary workers have overtaken full-time employees as the norm, says Brad Beckner, vice president for the Chicago market of Kelly Services. Companies that fail to adapt to the trend could end up with fewer candidates from which to choose.
2. Gain Efficiency and Reduce Overhead Costs
Some workers who value flexibility as part of their compensation will work at competitive or even reduced rates. In other words, businesses should consider the financial benefits of flexible workforce options. While compensation varies based on the position, it's not unusual to see a 10 percent to 15 percent discount in salary, plus no or low benefits costs for part-time, flexible workers. You may also save on office-related costs.
Still, there's a limit to how much and how often an organization can discount compensation for flexibility. Job candidates with in-demand skills and experience know they don't have to compromise on compensation. In these cases, the organization can use flexibility as a dealmaker when competing with not-so-flexible opportunities.
3. Reach More Talent in a Tight Labor Market
When security certification and clearance company Corsec Security needed to augment its workforce, it encountered a very tight talent market within the industry, both nationally and locally. They realized the "one-size-fits-all" approach to work arrangements just wasn't going to cut it.
By creating a flex workforce plan, the company was able to bring in talent that was previously out of reach. Now they're able to bring on multiple projects at a time to satisfy client demand, instead of being forced to pass on opportunities due to hiring constraints.
4. Boost Your Employee Retention
In addition to helping build out a talent pipeline, having a flexible workforce can help you boost employee retention by retaining workers who would otherwise leave due to lifestyle changes. Capable workers may sometimes value more flexibility rather than a prestigious title or even a high salary.
But don't be surprised if a shift toward flexible work options spurs either resentment or demand for the same benefits from on-site employees. In organizations that opt to offer flex work to everyone, a quick survey of existing workers will uncover the most appealing options, which you can then consider adding to your workforce plan.
However, not all jobs can be done by flex workers and many companies still need full-time people on site. The job responsibilities will dictate whether flex arrangements will work for your business, while not all workers can remain productive and effective after making such a shift. It has to be the right fit for the company, the role, and the individual.
5. Hire Foreign Workers
Hiring remote workers in foreign companies is one way to expand your business territory into areas with low overhead and startup costs. But, before you add foreign employees to your workforce, consider the tax, legal, and accounting issues in the United States and in the workers' home countries.
Hiring a contract worker is notably different from hiring a full-time employee in another country. If you bring on a full-time employee living in a foreign country, you may be held responsible for following that country's tax and human resources laws. You could avoid overcomplicating things by hiring foreign nationals on a contract basis instead.
A Word of Caution About Workplace Flexibility
Using flexible workforce arrangements can be a good strategy, but it's a significant change, whether you own a small or large business. Before you start, consider consulting with legal and tax professionals about state and federal laws that can affect flex and temp workers.
And while flexible options can provide a range of potential benefits, remember that your recruiting headaches will never disappear entirely. Still, they might lessen if you're willing to make the initial investment to consider less traditional workplace options.
Take Your Flexible Workforce to the Next Level
Telecommuting, job-sharing, flextime, compressed work weeks, and other such arrangements are an important piece of the recruiting puzzle. But there are many other pieces to consider as well. Make your hiring strategy more efficient and effective by signing up for expert recruitment insights, the latest hiring trends, and more, delivered free to your inbox.