Digital Recruiting: Top Ten Best Practices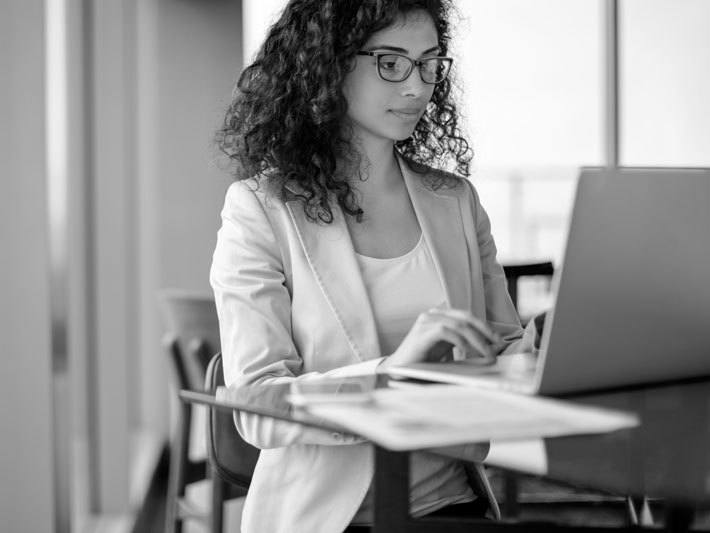 In today's competitive recruiting market, your company needs access to quality resumes to recruit the right talent for the right job at the right time. While the rise of digital recruiting has greatly increased the capabilities to meet these goals, it can also complicate matters.
For instance, job seekers can access information about your company from a wide variety of sources, such as your career site, job boards, and social media platforms. This can yield more applications—but not necessarily from the right candidates. It also can make it difficult to track the sources that are driving the best return on your recruiting investment.
The good news is that these challenges are relatively simple to overcome. The ten best practices below will show you how to get more job applicants, attract the right candidates, reduce drop-offs in the application process, and authenticate the most effective recruiting sources.
1. Implement Auto-Source Tagging
You can reduce the chances of collecting questionable candidate source data by adding an auto-source tag to the end of your job posting URL. Studies have shown that when provided with a list of job sources, only one out of six seekers will correctly self-identify the correct source. This inaccuracy of your source reporting can negatively impact your bottom line.
Speak with your ATS provider about implementing auto-source tagging to eliminate the need for seekers to self-identify. Accurate sourcing of job response data is critical to your digital recruiting strategy, since it improves candidate flow and enables you to invest in the right sources to find the talent you need.
2. How to Get More Job Applicants with an Optimized Job Title
Improve your job response by making sure job seekers can find your jobs. Seekers tend to use very simple and common search strings and keywords. Use specific and common titles with two or three descriptive keywords. You don't have to be an expert to optimize your job title. Do your research using free keyword research tools on the Web like the Google AdWords Keyword Planner.
3. Create an Engaging Job Description
Now that they've viewed your job, help job seekers understand why they want to work for you. Workers have more choices today and they're becoming more sophisticated when it comes to job searches. That's why it's important to differentiate why your company and position are better than the next job in their search results.
One way to stand out is with your job description. When optimized for the best online search results, a well-written job description can reach not just a wider audience, but also the right audience. But before you start writing from scratch, check out Monster's job description templates. There you can find hundreds of free, SEO-optimized job descriptions in nearly every industry, from IT to trucking and education to web design.
4. Include a Call to Action
Even if you know how to get more job applicants to view your posting, don't expect seekers to apply based on your job description alone—create a sense of urgency. Language that motivates the seeker to apply will help you get the most out of your digital recruiting efforts.
5. Redirect Seekers Directly to the Requisition in Your ATS
Nothing is more frustrating than clicking on the apply button, only to have to start your search all over again. Reduce candidate drop-off by redirecting candidates directly to the requisition as opposed to your main career or job search page. Eliminate extra steps, and you will get more job applicants faster.
6. Don't Make Seekers Create a Log In Before They Can Apply
Yes, you likely want the seeker's email address early in the process, but once you have it, what do you do with it? Unless you're actively communicating with these seekers through a CRM, move the creation of a log-in to the end of the application process. Make it easy for seekers to check on the status of their application and enable them to create job agents for future opportunities.
7. Evaluate Your Application Process
How many clicks does it take to complete your application process from start to finish? How many questions must the applicant answer? If your digital recruiting process is long and cumbersome, the drop-off percentage will increase and may not include the most qualified candidates. Good talent may already be employed, so if you make it difficult to apply, they're less likely to complete the process.
8. Eliminate Barriers and Offer Alternatives
As you evaluate your application flow, review the information that you're asking seekers to supply. Are you aware of the type of information you can legally ask candidates to provide? Beyond using a legal hiring process, many job seekers are unwilling to share information early on in the process and will instead opt out. If information-gathering is a requirement for your job, be sure to explain why and give seekers the option to learn more.
Some seekers want to learn more about a company before they apply. Or they may not meet your current job requirements. Don't lose out on these potential candidates. Provide them the opportunity to create a saved search or engage with you through a talent community, on your Facebook page or Twitter feed. Cultivating a talent pipeline should be part of your ongoing recruitment strategy.
9. Make Sure Your Career Site is Mobile Friendly
Just about everyone has a smartphone and job seekers expect mobile optimization. They are more likely to leave your site if it's cumbersome and time-consuming to load content. Invest in technology that will take your recruiting efforts to the next level and make it easier for seekers to engage with you, on any device.
10. Compare Yourself Against Your Competitors
Be aware of what your competitors are doing to recruit talent. Look at their career site, job listings, Facebook, and Twitter pages and go through their application process. From a seeker's perspective, is it better or worse than yours? If you think of seekers as consumers of work, be sure your employee value proposition is clear, concise, and compelling. Make it easy for seekers to engage with you.
While technology has created efficiencies in the hiring process, it also encourages high candidate drop-off and often provides imprecise source data. Knowing how to get more job applicants is just the beginning. You also need to be proactive in prioritizing and implementing these best practices in order to get the right applicants.
Boost Your Digital Recruiting Efforts with Monster
Updating your website recruitment strategy may improve your candidate intake, but it comes at a cost and is limited by the reach of your digital footprint. However, there's an easy fix which can multiply your efforts overnight. With years of time-tested experience in finding the right candidates for employers, Monster has a global database of qualified candidates to meet your hiring needs. Learn how to post a job for free today.