5 Marketing Strategies for Staffing Agencies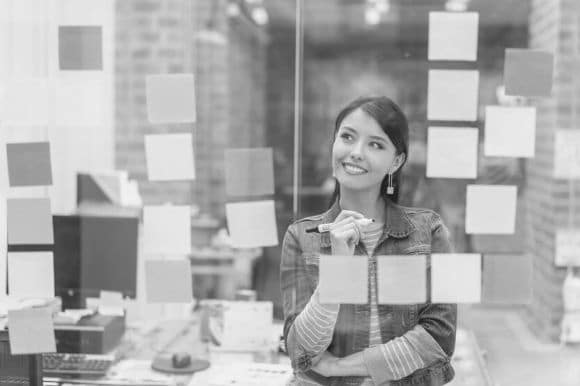 Your main goal as the owner or manager of a staffing agency is to develop a loyal client base. To do that, you need to find and place candidates quickly. The best way to secure new clients and attract top talent is to have a strong marketing plan in place. It takes time to research best practices and create an effective marketing strategy. Save time and start seeing results sooner by implementing these top marketing strategies for staffing agencies:
Website optimization
Social media marketing
Content marketing
Email marketing
Word-of-mouth marketing
All Marketing Strategies for Staffing Agencies Begin With a Competitive Analysis
The first step to creating an effective marketing plan is to identify your firm's competitive advantage or how your firm provides more value than your competition. Evaluate your main competitors' strengths and weaknesses and determine what you can do differently and better.
For example, you may be able to stand out from your competitors by offering a lower price, faster hiring timeline, or specialization. Some staffing agencies identify a niche by hiring for a specific department, seniority level, or industry. As you implement these marketing strategies, make sure to promote your competitive advantage.
1. Website Optimization
Your website is typically the first thing potential clients and candidates will look at to decide whether they want to work with you. Make a good first impression by making sure your website is well designed, easy to navigate, and provides a compelling introduction to your company. (Increase views by following search engine optimization best practices.)
You may want to include the following content so clients and candidates can learn more about your company and process:
About us. Use this page as an introduction to your staffing agency. Share the founding story, history, team size, and any public metrics like revenue, placements per year, the size of your candidate database, and how long it typically takes to fill a position. If you fill temp-to-hire roles, share the percentage of placements that receive permanent offers.
Team. Potential candidates and clients will want to learn more about your staff. Depending on your team size, share headshots and bios for your entire team or just your recruiters and account managers, as they'll be working with candidates and clients directly.
Clients. Share a list of your most high-profile clients and details they're comfortable disclosing like how long you've been working together and how many roles you filled.
Testimonials. Share client and candidate testimonials so prospects know what your team has accomplished.
Process. Potential candidates and clients might not have experience working with a staffing agency. Describe the steps of the hiring process for both and the benefits of working with a staffing agency. For example, candidates will have an advocate throughout the hiring process and will be notified about job openings that look like a fit. Clients can save time on the candidate sourcing and resume screening process by outsourcing it to an agency they trust.
Pricing. Make it clear that candidates do not pay to use a staffing agency. Let potential clients know your pricing model.
Job listings. You may want to create a page with the job descriptions for roles you are currently filling and the recruiter to reach out to if a potential candidate is interested in applying. (Many staffing agencies will include a description of the company instead of the company name so potential candidates don't apply to the company directly.)
FAQs. Save time by sharing answers to the questions candidates and clients ask the most.
2. Social Media Marketing
One of the best marketing strategies for staffing agencies is to use social media to promote the firm and connect with potential clients and candidates. As an added bonus, social media platforms make it easy for users to share information with their connections. Here are some ways to elevate the effectiveness of social media marketing for staffing companies:
Diversify your content. Share a variety of posts, such as job listings, client and candidate testimonials, blog posts, press hits, job search and hiring advice, relevant news articles, and company awards and accolades.
Use hashtags. Increase engagement, views, and impressions using popular job seeker and recruiting hashtags as well as industry-specific hashtags.
Create ads. Use social media ads and promoted posts to increase views and reach your target demographic.
Develop a strategy. Check your social media metrics frequently to see the types of posts that are performing well and post similar content.
3. Content Marketing
One of the most effective ways to improve SEO and drive traffic to your staffing agency's website is to create a blog. Share content that job seekers and hiring managers want to read and make sure each article incorporates SEO best practices.
For example, you could write about resume and cover letter best practices, interview questions for various roles, and tips for a faster resume screening process. You can also use your blog to share updates and accomplishments.
4. Email Marketing
Out of all the marketing strategies for staffing agencies, this is one of the best ways to generate top-of-mind awareness. When current or potential candidates and clients see your email in their inbox, they'll be more likely to think of you when they are job searching or have an opening on their team.
Create two newsletters, one that is geared toward candidates and one for clients. You can repurpose relevant blog posts and encourage signups by sharing content that is only for subscribers.
5. Word-of-Mouth Marketing
Word-of-mouth marketing, one of the top marketing strategies for staffing agencies, is a very effective way to generate new clients and candidates. Your recruiters are responsible for reaching out to potential candidates who might be a good fit for a role. Similarly, your account managers or sales team members likely spend time cold calling (or cold emailing) potential clients.
If you have room in the budget, encourage other members of your team to refer candidates and clients by offering a referral bonus. You could also prompt candidates and clients to spread the word by providing a bonus or discount on future services.
Learn More Management Best Practices
These marketing strategies for staffing agencies will help you gain new clients and add new candidates to your roster. Continue to strengthen your staffing agency by receiving expert hiring and management advice from Monster.