7 Applicant Resume Review Tips for Employers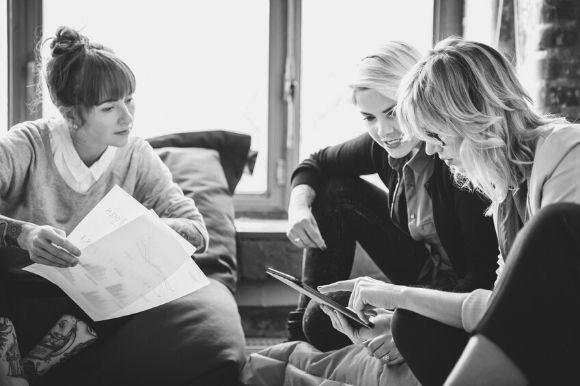 When you post your job opening on a popular job board, you could receive hundreds, or even thousands, of resumes. While it's likely that many of the candidates will have the skills and experience you need, it could take hours to actually read each applicant resume before you actually find them.
Fortunately, you can speed up the resume review process and identify top candidates quickly by implementing these best practices:
Use an applicant tracking system (ATS)
Make sure candidates meet the minimum qualifications
Single out well-written resumes
Evaluate a candidate's achievements
Spot soft skills
Identify transferable skills
Keep resumes on file
1. Use an Applicant Tracking System (ATS)
Use an ATS to significantly narrow down your candidate pool. Start by reading the job description and writing down the most important keywords and phrases like the job title (and similar titles) and the desired skills and credentials.
Have the software scan the resumes for those keywords and phrases so you only need to review resumes for candidates who are likely to be a good fit for the job. (Some software options can also rank applicants based on the prevalence of the keywords and phrases, so you can quickly find probable top candidates.)
If you have a high volume of applicants, it's helpful to use the software to eliminate candidates who don't have any of the keywords and phrases in their resume. However, the software isn't as sophisticated as a human, so it's important to take the time to review the remaining applicants to choose candidates to interview.
2. Make Sure Candidates Meet the Minimum Qualifications
Some candidates may make the cut even though they don't meet the minimum qualifications for the position. The system may have spotted a few of the less important keywords and moved a candidate forward even though they don't meet the requirements.
Start by reading each applicant resume that made the cut to see if the candidates have the required experience and credentials. For example, the position may require an undergraduate or graduate degree and specific certifications or licenses.
3. Single Out Well-Written Resumes
Skim the remaining resumes to look for typos and grammatical and spelling errors. You may want to reject candidates whose resumes are littered with mistakes because it signals a lack of attention to detail and professionalism.
Read the remaining resumes more carefully to evaluate each candidate's written communication skills. Consider how clear and concise the writing is and whether the candidate uses active verbs and active voice.
4. Evaluate a Candidate's Achievements
Next, consider the candidate's career path. Look for candidates who moved up instead of staying stagnant because it indicates that they have a strong work ethic and produce high-quality work.
As you read each applicant resume, identify other signs that a candidate has a proven track record. Prioritize candidates who don't just list their job responsibilities – they show what they achieved.
Depending on the role, candidates might share the revenue they brought in, the number of client accounts or team members they managed, or the website traffic they generated. Similarly, look for any academic or professional awards they've won.
5. Spot Soft Skills
Candidates are apt to list hard skills like specific technical, computer, or language skills on their resume. However, they usually don't list soft skills such as communication, relationship-building, leadership, problem-solving, and time management.
Fortunately, you can read between the lines. For example, a candidate who:
Manages people is likely to have leadership and project management skills.
Leads multiple client accounts is likely to have relationship-building and time management skills.
Writes and presents reports at meetings is likely to have good written and verbal communication skills.
6. Identify Transferable Skills
When you review each applicant resume, remember that you may not find a candidate who meets all the preferred qualifications. Some may not have even tackled a similar role before.
However, keep in mind that the candidate may have gained valuable transferrable skills from other work experiences or classes. A smart and hardworking candidate with a growth mindset will be able to adapt and learn new skills quickly. For example, an executive assistant may have the time management and organization skills to succeed as a project manager.
7. Keep Resumes on File
Business owners are required under federal law to keep applications submitted by applicants on file for at least one year (three years for federal contractors). There's another reason it's a good idea to store resumes: It is a great way to find potential candidates.
If you're impressed by a candidate but they don't seem like the right person for the specific job, flag their resume. When you're hiring for another role, sift through the file to see if any of the candidates are a good fit for the new opening. (One of the benefits of using an ATS is that you can use the search filters to find candidates with the skills and experience you need instead of thumbing through a thick stack of resumes.)
Kick-Off an Efficient Applicant Resume Review Process
Implement these resume screening best practices for every job opening to quickly find people who have the skills and experience to make your business more successful. Ready to put this advice to work? Create a free job posting on Monster to reach qualified candidates.