How Better Resume Search Can Improve Your Interview Outcomes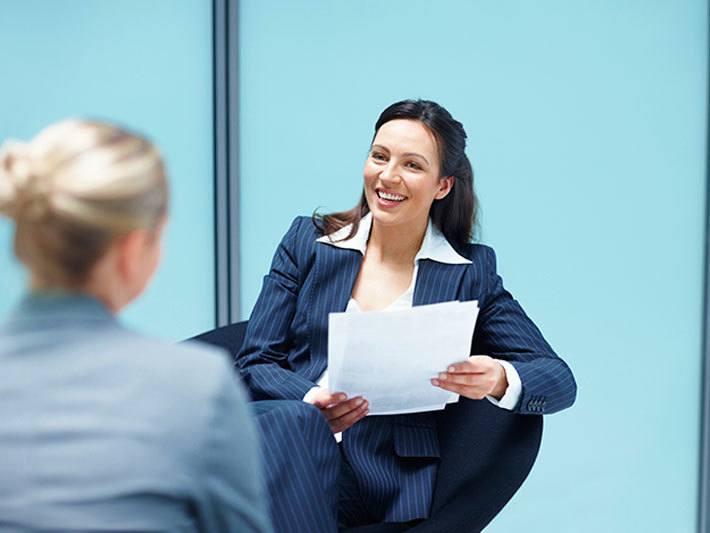 By: John Rossheim
You are looking to hire — and quickly. With your job description in hand, you begin to prepare for a slew of upcoming interviews. Yet this document alone may not provide the information you need to formulate the most pertinent interview questions for the job, particularly if the description happens to be incomplete. 
The other valuable source that can help you prepare for the interview is the resume. 
Data gleaned from relevant resumes can provide insights on job skills, experience and professional affiliations that can help you identify qualified talent. Here's how it works.
Skills listed on resumes can focus your interviews. Interviewers — including hiring managers, HR professionals or external recruiters — don't always have a full picture of what it takes to get the job done for a given open requisition. Information found in relevant resumes can help interviewers better prepare for the interview. 
"When you run a resume search for example in Power Resume Search, you'll see the types of regulations that candidates have experience with, such as truth-in-lending laws for an attorney in the banking industry, or Series 6 and 7 licensing for securities professionals," says Javid Muhammedali, former vice president at Monster. "This helps the recruiter become more educated about the skills required for the position."
Resume data helps you customize interview questions for the position. Tools from resume databases or application tracking systems can help you gather and organize useful information to help formulate questions and structure the interviews. 
"By automatically extracting work experience that required specific skills and information about how recently the candidate has used them, you can create a custom interview covering all requirements of the job," says Muhammedali.
Search widely to harvest data that can drive in-depth interviews. Your local pool of labor may not offer the ideal qualifications for an open position. This can limit your analysis of only those candidates who live within commuting distance of your no-relocation opening. That's where this skill-shopping technique can serve you well: Do a national search on the job title. 
When you find candidates who match your initial profile, inventory the skills that they have in common — then use those skills as a basis for all interviews for the position. In your interviews, probe for qualifications that reflect your nationally-derived skill profile.
Resume data helps interviewers get more technical. Many interviewers need help in gathering comprehensive requirements for recruiting technical positions. Again, resume data can help. 
"The more specifically you can anchor questions to the technical area or skill set required for the job, the better," says Jackie Sahm, a senior consultant with Hogan Assessment Systems. 
You can collate details of experience in a technical specialty, such as developing middleware apps, as a way to develop behavioral interview questions to evaluate the candidates' depth and breadth of experience, adds Muhammedali. 
Use data from similar past searches to set questions for new interviews. Analyze your past resume searches and gather data from the resumes of recent hires who have proven to be top performers. You can then interview candidates with similar profiles on paper in your face-to-face interviews. 
"We learn things from similar searches we've done in the past," says Andy Miller, CEO of search firm BrainWorks.
Avoid turning resume data into a battery of yes/no questions. With very specific qualifications gathered from the most on-target resumes, your interview may turn into a running checklist of must-haves and nice-to-haves. Don't succumb to this temptation. 
Instead, craft open-ended interview questions that will produce most of the needed information. This will also provide you with a much better idea of the person behind the qualifications.
When is it OK to customize interview questions for each candidate? Many companies now require interviewers for a given opening to ask a fixed set of questions to all candidates. If you decide to vary the questioning per candidate according to their resume, be careful of interview legalities.  
"It's OK to ask skill-based questions," says Muhammedali. "You can ask for details of what candidates did, how they did it, how they achieved their objectives." But steer clear of personal data, even if it appears to correlate across resumes. To reduce legal risk, avoid asking about personal information, hobbies, family, affiliations that are not purely professional, as well as religious affiliation – learn more about what constitutes a legal hiring process.
Beyond data, assess interpersonal traits and soft skills. In your zeal to drive the interview with resume data, don't neglect to size up the human being behind all the impressive acronyms. 
"Clients assess things across two major categories: first, the skill sets, and then things like work habits and soft skills — such as motivation, drive, curiosity and an ability to learn quickly," says Miller. "I differentiate their skill sets first to see whether I have a match. The resume may give me most of it, but I want to validate it in person."