Monster Social Media Resources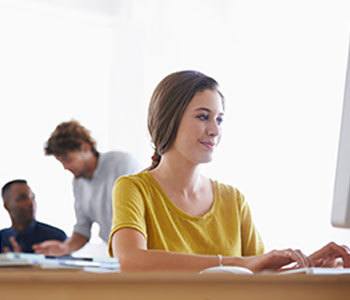 Employee selection and hiring are hard enough work. Staying on top of social media trends and talent management best practices shouldn't have to be. When it comes to social media for recruiters, Monster has you covered with real time news, events, hiring advice and workforce management expertise.
Check out many pages for recruiting and HR professionals and join our community of recruitment and HR thought leaders and practitioners. We're going beyond the board and taking the frontlines of talent management online.
Become a part of the conversation today by connecting with these Monster social media resources:
Monster Worldwide on Twitter: Sharing our take on news & trends & doings in the world of work. With a modest mix of what we're up to at Monster.
Monster for Employers on Twitter: Serving up hiring advice and best practices with a twist, featuring news & views recruiting and HR professionals can use.
MonsterThinking: Check out Monster's new Recruitment Trends blog and get insights and observations on talent, recruiting, hiring and the job market. You can also share your feedback and comments and let Monster know what you're thinking as we explore the possibilities of the rapidly evolving world of work.
Monster on SlideShare: Monster's latest presentations on a wide range of topics featuring the latest reports from our Monster Insights experts as well as data, trend and market intelligence analysis from industry thought leaders.
Monster on YouTube: Go behind the scenes at the Monster Video Vault Channel featuring interviews with hiring managers and decision makers, career management tips and tricks and a front row seat at some of our industry's biggest events & conferences.
Monster on Foursquare: Follow Monster on FourSquare as we explore new places, events, conferences and more as we're always on the move, connecting job seekers with the employers looking to hire them. Find out where we're going and how you can meet up with Monster.
Monster on Google+: Recruiters and hiring managers can join Monster's exclusive circle to receive posts about hiring trends, recruitment strategies, industry news, cool jobs and more.