How to Write an Interview Request Email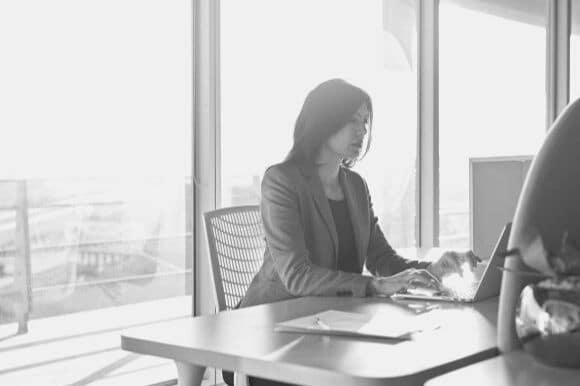 You've read what feels like countless resumes and finally have your list of potential candidates. Entering the interviewing phase of the recruitment process can be both exciting and a little daunting. It requires additional time, effort, planning, and a lot of discernment.
Step one, though, is getting your chosen applicants in the door for the interview. Sending an interview request email sounds simple enough, but there is some strategy to keep in mind to strike an appropriate tone and include the right info. The following tips will guide you through it.
Why Write an Interview Request Email?
Requesting an interview by email allows you to invite a candidate into the next phase of the process, whether it's an interview by phone, video, or in person. After you've reviewed their resumes and narrowed your list, sending the interview invitations by email serves as a convenient record of whom you contacted, when you sent the request, who's responded, and how long it took each candidate to reply. It can save time, compared to contacting each one by phone, and allows the recipients to read and respond to your invitation at a time that's convenient for them.
Consider the Candidate Experience
The candidate experience refers to the collective result of all engagements and interactions that you have with a candidate during the marketing and hiring process. It has become increasingly important to the recruitment process and company image. The interview request email is one of the first interactions a candidate will have with your company, and first impressions matter.
The email you send will contribute to how they feel about your business, so you should attempt to make them feel valued, welcomed, and excited for the opportunity to interview with your company. Strike a pleasant tone by thanking them for their application and perhaps letting them know what stood out to you about their resume, cover letter, or any other part of their application. It's fine to use a template to save time, but avoid impersonal, form emails that don't even mention their name or application.
What to Include in Your Email
Your email message should be short and succinct, but be sure to include a few key elements:
Your name, position, and company
The position you're contacting them about (they may have applied to several)
Where the interview would be (phone, video, office, or off-site location)
A few options for interview dates and times
Approximately how long the interview will take
Who will be conducting the interview (if you know at that point)
Anything they should bring with them, such as copies of their resume, government-issued I.D., or a list of references
How to reach you if they have any questions
Including a few options for interview dates and times is important and shows you want to be considerate of their time and schedule. Even better, ask the candidate to give you a few options based on their schedule over the next week or two.
What About Passive Candidates?
It may be the case that you're requesting an interview with a passive candidate who hasn't actually applied for the position, but seems like they could be a good fit. In that case, you have to do a bit more "selling" in your message.
First, avoid sending the email to their work address so you don't create any issues for them in that arena. Second, explain why you're reaching out to them — what the position is and what it is about the candidate that you think makes them a good fit.
To make it easy for them to inquire further, include an attachment or link to the job description, as well as additional information about your company, like what you do and your company culture. Finally, let them know that you're available to discuss the opportunity in more detail by phone, email, or in-person if they're interested.
Send Your Interview Request Emails to the Right Candidates
Clear, considerate communication is crucial to the candidate experience and can help improve your recruiting outcomes. Whether you're writing a batch of interview request emails, cold-calling candidates, or following up with potential new hires, Monster can multiply your efforts by plugging you into a global pipeline of qualified candidates. Find out how you can reach the right candidates today with a free job posting.