System Administrator Interview Questions to Ask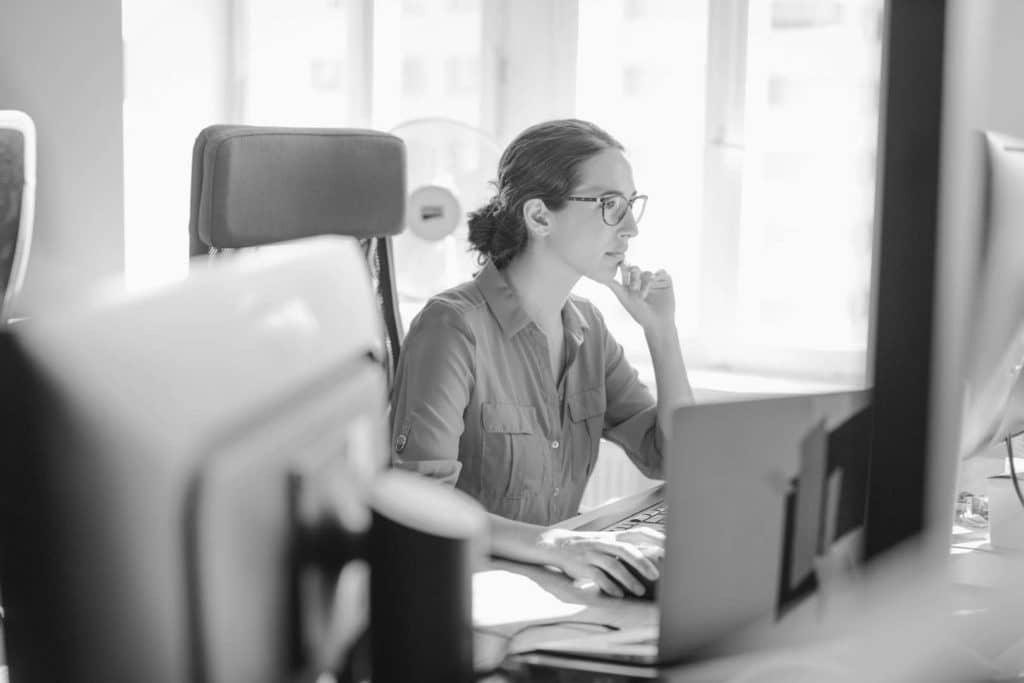 System administrators, or "sysadmins," keep computer operations, systems, and servers running smoothly. They are responsible for server maintenance and securing interactions across various networks. If you're looking to fill this critical role, asking the right system administrator interview questions will help you make the right hiring decision for your company.
Once you've written a targeted system administrator job description, you'll need to script an effective interview that will allow you to gauge a candidate's technical aptitude, interpersonal skills, and ability to communicate effectively. The best system administrator interview questions will cover:
The basics
Experience
Process
Technical knowledge
Interpersonal skills
1. Start With Ice-Breaker Questions
Nearly everyone is nervous when they interview for a new job. Ice-breaker questions help to ease tensions, allowing the candidate to feel less self-conscious and more open to sharing their enthusiasm and knowledge. Employing a few questions at the outset of the interview that allow your candidates to talk about the elements of work they enjoy most will give you a better sense of who they are.
Help break the ice and build rapport by asking system administrator interview questions such as:
How did you learn about this job opening and what attracted you to this role?
Tell me a little about yourself and why you decided to pursue a career in system administration.
Can you tell me a little bit about your technical background and training?
How do you deal with on-the-job pressures such as multiple simultaneous deadlines?
What is the accomplishment you're most proud of in your career (or course of study) as a system administrator?
2. Learn More About Their Experience
During the next phase of the interview, encourage your candidate to talk about their past experiences and how they might be applied to the role. Again, at this relatively early stage of the interview, focusing on a candidate's past employment experience allows them to talk about something they are familiar with.
You've already seen their resume, so use this opportunity to dig into their career history and elaborate on the more nuanced aspects of their past roles (focusing on experiences that will be key to the role you're trying to fill). The best candidates will likely be excited to tell you about some of their past career highlights, including problems they solved and efficiencies that they helped to implement.
Learn more about a candidate's experience as a sysadmin with these interview questions:
Can you tell me about a professional achievement that you're particularly proud of?
Can you discuss an incident where something just didn't work out as planned? What did you learn from that experience?
What is the most important skill you learned at [a given past job]?
What is the most difficult technical issue you've faced, and how did you solve it?
Describe a problem you faced that you didn't have an immediate answer for. What did you do to solve the problem?
3. Get a Sense of Their Process
One way to reveal an applicant's working style, as well as their technical knowledge, is to ask them to walk you through how they anticipate spending their time on the job and accomplishing typical tasks. Do they plan or accomplish tasks as needs arise? Are they skilled delegators or do they prefer taking care of business themselves? There isn't necessarily a wrong answer, depending on your needs and company culture.
Get a better sense of a candidate's working style with these system administrator interview questions:
Describe a typical day as a system administrator: What do you do first, next, and last?
How do you keep yourself motivated when you work independently?
You suspect there is a virus in the network. How would you eradicate the threat in a way that would be most likely to protect data?
4. Test Their Technical Knowledge
Now that your candidate is at ease, it's time to test their technical knowledge of systems and networking. The following system administrator interview questions should help you gauge your sysadmin job candidate's depth of technical knowledge:
How do you stay informed on the latest innovations in system operations?
What is the difference between a router and a gateway?
What are some ways you might protect a system from hackers?
How do you determine server capacity and what are some methods you would use to optimize it?
5. Gauge Their Interpersonal Skills
Though sysadmin is often viewed as a purely technical role, it requires several soft skills, including interpersonal and communications skills, as well as the ability to work with vendors and other technical and nontechnical colleagues. Remember, even the smartest candidate in the room may not be the right fit if they're unable to work seamlessly with their colleagues.
Here are a few system administrator interview questions designed to determine whether candidates have the soft skills needed to work smoothly with users, colleagues, and vendors:
What do you do when a user contacts you because they are having difficulty using a program or component of the network and they're up against a deadline?
Tell us about a time you accomplished something as part of a team. How do you collaborate with technical and nontechnical colleagues?
When working with vendors, how do you approach negotiations? After the deal is signed, how do you develop and maintain vendor relationships?
A remote employee is having trouble joining a video call. How would you troubleshoot the situation?
Ask System Administrator Interview Questions to Top Applicants with a Free Job Post
Now that you know the right questions to ask, how do you reach the top candidates in the field? A free job listing with Monster can help you entice the savviest systems experts to your workplace.