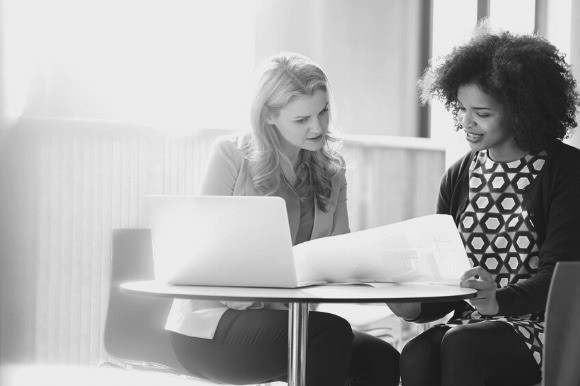 At some point, nearly everyone will work for a bad boss. Yet, no hiring manager has ever set out to hire a terrible manager. So why are there so many toxic leaders in the workplace?
One theory is that it's easy to fall under the spell of the "brilliant jerk" during the hiring process. The stakes are high when you're hiring a manager. A bad hiring decision at this level comes at a high cost. At the same time, research shows that inspiring, supportive managers increase employee retention and improve productivity.
So how do you get the full package—technical know-how, leadership skills, and excellent mentoring skills? Knowing what to look for during the hiring process, as well as what to look out for, can help you identify effective leaders. These seven simple steps can help you tackle how to hire a manager.
Step 1. Make Your Case for a New Management Hire
If you're buried in a raft of administrative tasks and you have more deadlines than you can keep track of, it may be time to make the case that your department needs a new manager. If you're not sure how to hire a manager, you'll need to take it step by step, beginning with a memo that explains how the issues you're facing could be alleviated with a new hire. Pinpoint how this new hire could positively affect revenue, as well as how the position will serve as a resource for other departments.
Then, list the qualities the ideal candidate will bring to the job. This document can serve as a starting point for your job description.
Step 2. Think About Leadership Styles
You'll likely want someone who knows how to manage up as well as down. The best managers ask their superiors to clarify goals and provide the information they need to motivate their team. Current best practices in how to hire a manager emphasize looking for candidates with emotional intelligence, which has been shown to improve innovation.
Next, consider your company's culture. Is your workplace polished and professional, or fun and casual? Including your organization's leadership approach will increase your chances of attracting a candidate who has a similar management philosophy.
Step 3. Write a Strong Job Description
Begin your job description with two to three sentences that sell your company's value as an employer, including your newly revamped management philosophy from Step 2. Then, convey the role's responsibilities using active verbs—coaches, mentors, evaluates, leads, motivates, defines goals, etc. List hours and benefits, including a salary range, which you can determine using variables like sector and location with the help of an online salary tool.
Required skills and qualifications, such as years of experience and education, should come next. For best results, post the job publicly and internally.
Step 4. Look Within Your Organization
Your perfect candidate may already be working for you. The benefits of promoting internally include the following:
Your employees will feel seen.
Nearly every employee has untapped potential, and the interview process will reveal capabilities you may not be aware of.
It's cost-efficient to tap someone within your ranks as the next manager. They'll require less training and transition into the role more quickly.
Promoting from within can also come with drawbacks:
It may ruffle feathers among the new manager's former colleagues.
It may take time for the newly anointed leader to gain their former coworkers' respect.
Bringing someone new into an organization can bring new skills, methods, and perspectives.
The best approach is to consider a mix of internal and external candidates.
Step 5. How to Hire a Manager: Broaden Your Applicant Pool
Don't simply take whoever comes to you. Look at people working for your competition and consider reaching out. Get involved in professional associations in your field and network. Encourage your managers to do so as well. When management positions become available, you'll already have a small pool of top performers in your industry who you can invite to apply.
Create an employee referral program to incentivize employees to share the job description with their networks. If the applicant pool is still thin, consider hiring a recruitment agency.
Step 6. Craft Insightful Interview Questions
Asking different categories of questions is an important aspect of learning how to hire a manager. Begin with simple, personally focused questions at the start of the interview to build rapport.
Next, ask about specific knowledge or technical skills the position requires. Then, move on to behavioral questions that ask them how they would solve problems they are likely to face in your workplace. If you ask about a time the candidate faced a pressing deadline and how they met it, their answers will be more personal and revealing than if you simply ask how they are at time management.
Finally, gauge their emotional intelligence by asking, for example, what kinds of achievements by their direct reports are most likely to make them smile. Each question, no matter the category, should serve to answer the bigger question of how this person will help the company achieve its mission.
Step 7. Avoid Hiring Bullies, "Brilliant Jerks," and Other Bad Managers
Make sure your hiring process includes questions that identify some of the most prevalent management weaknesses: bullying, unclear messaging, perfectionism, and impossible expectations for their direct reports. Each phase of the hiring process can offer red flags for these possible weaknesses.
For starters, be cautious of resumes with many impressive-sounding management roles of short duration as they may indicate that the candidate has industry knowledge but lacks staying power. Invite employees from the team the candidate will manage to take part in the interview process and ask for their feedback.
Alarm bells should go off if they say "me" when they should say "we," such as when they're talking about shared achievements. Take note if they have a hard time talking about their employees' accomplishments, or if they can't name an example of a time when they were proud of a direct report.
When you ask candidates for references, make sure to request someone who worked for them as well as former supervisors. Ask about retention rates in their previous leadership roles or how they are at employee development. Most references will be hesitant to disparage job applicants, but if they pause or seem to be at a loss for words, it may indicate a potential problem.
Catch the Eye of Your Company's Next Great Manager
Now that you know how to hire a manager while avoiding every employer's worst nightmare—hiring a bad boss—get the help you need to find a great one. Get started with a free job posting that will entice an inspiring leader to join your organization.