How to Source and Interview Retail Sales Representatives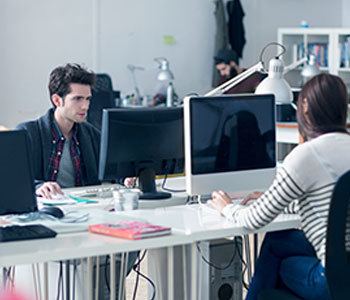 By: Joanne Cleaver
Retail sales representatives expect to be trained in the details of your company. But ultimately, they are primarily interested in what the service or product can do for customers and where their success may lead within your company.
To successfully source retail sales representatives, keep in mind that you're looking for people who like selling and people who like people…not people who are already technical experts in the product.
Sourcing Retail Sales Representative:
Focus on individuals who have transferrable experience and soft skills (such as an ability to communicate and engage customers.) Sources to tap might include:
Hospitality industry veterans
Teachers
Midlife career-shifters
Recruiting Tip:
"If someone has worked in hospitality, if they have spent three years or more at one hospitality employer, preferably a midmarket or upmarket hotel or restaurant, they already understand that the general public expects a lot," says Peter Radizeski, president of Rad-Info , Inc., a Tampa-based sales consultant who specializes in telecommunications and technology sales.
"In hospitality, upselling is important. You get to know how to read people. That translates well to service sales, where much of the profit is in add-ons."  
What to Cover in Interviews:
Ask the candidate interview questions that reveal their ability to work well with others, as well as their customer service awareness:
How the candidate handles conflict with co-workers
How the candidate handles demanding customers
Ask the candidate to explain a function or benefit to you as though you were a customer
Recruiting Tip:
"Look for them to carry you through the interview as though you were a sale," says Radizeski. "At some point they have to ask for the job. In sales, if they're not always closing, they can't do the job. If he thinks it's a good opportunity, he'll ask for the job. If he doesn't ask for the job, how will he make the sale?"
Recruit to Retain your Retail Sales Reps:
Customers are motivated by what's new and different. So are retail sales reps.
Potential retail sales rep career advancement may include:
Sales coach or sales trainer
Business to business sales, if the employee can adapt to a longer sales cycle, process and payoff 
Related jobs include:
Marketing support staff
Supplier or vendor account manager
Recruiting Tip:
Candidates want to envision where their success can take them. Industry tools such as NACTEL's VividFuture career map makes for great follow-up.
More Resources: