Mind the millennial—improving recruitment of Generation Y employees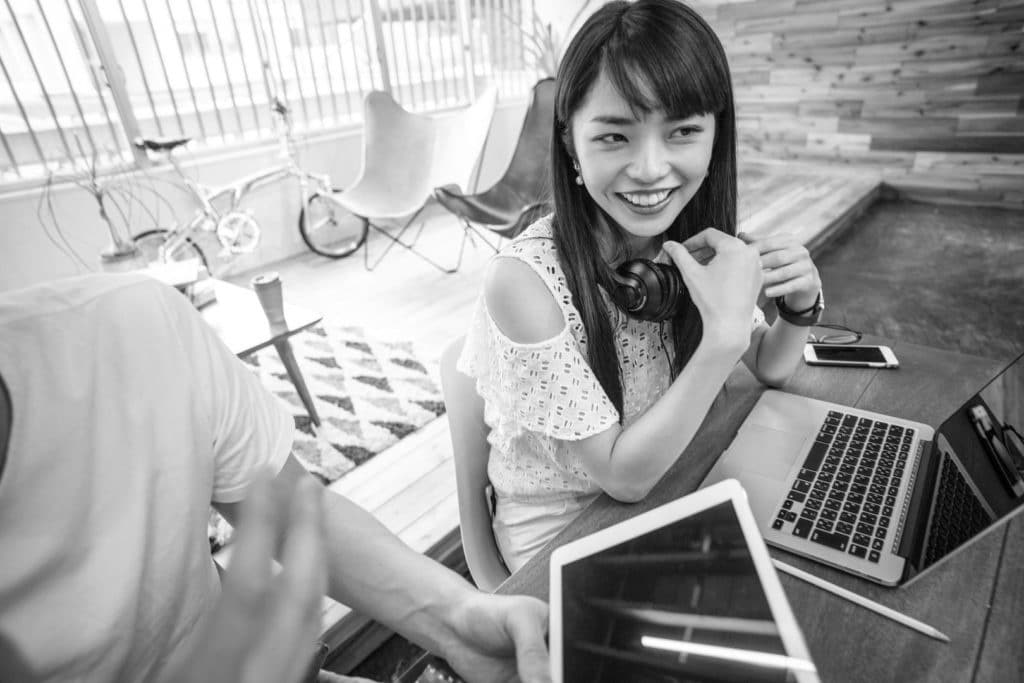 Each new generation brings its own nuances and challenges to the workplace and jobs market. Generation Y employees are no different. This generation—dubbed "millennials"—includes workers born between 1981 and 1996, according to the Pew Research Center. And while they've garnered plenty of flack as pampered or self-absorbed, they're much more interesting than that.
By 2025, millennials will constitute a majority of the workforce. So, as a recruiter or hiring manager, it's crucial to understand what makes Generation Y tick. The essential element to recruiting and attracting the best millennial talent is effective communication that speaks to and understands their language and values. Here's what you need to know to get started.
Generation Y employees and the social media connection
While it's no secret that communication is increasingly facilitated by social tools and technologies, social networking is particularly relevant for millennials. According to the Pew Research Center, 86% of millennials use social media, compared to 76% of Gen X and 59% of Baby Boomers.
The ubiquity of social media puts the onus on recruiters to improve social media recruiting, delivering a clear, compelling message that speaks to this generation's expectations. But in order to fill the requisitions of today with the talent of tomorrow, creating and executing a strategy involves an understanding of the mindset—and motivations—of the young professionals you're looking to place. When it comes to millennials, that means rethinking and reframing many of the pervasive misperceptions about Generation Y.
The debt-riddled trophy generation
While millennials are commonly referred to as "The Trophy Generation," the entitlement often associated with them waned at about the same time many of them obtained their inordinately expensive college degrees and entered one of the worst job markets on record. These factors have forced a shift from career idealism to career pragmatism; for many millennials, any job is a good job.
For recruiters, this means you have a highly skilled, highly educated pool of available candidates who are likely to take assignments that more experienced workers might not accept, at salaries that are more aligned with current market conditions.
That's not to say Generation Y employees are easily exploited; in fact, it's key for staffing professionals to add value to the recruiting conversation. Start by providing feedback, coaching, and a clear understanding of the hiring process. This will also help make them more informed job seekers and better candidates.
Speak to Gen Y priorities
Besides their pragmatism, technological savvy, and education levels, millennials have certain characteristics that recruiters would be wise to understand, including that they are:
Socially conscious: They care about the effect companies have on society and the environment.
Ethnically diverse: The digital world enables friendships across races, ethnicities, and genders, and encourages millennials to value equality and diversity.
Experience-driven: They prioritize experiences such as traveling and unique learning environments.
Health conscious: They care about healthy food and exercise, placing particular emphasis on a work-life balance that values mental and physical health.
Of course, there's more to the millennial mindset, and individual priorities can vary greatly, but keeping these key values in mind will help you cater your recruitment efforts to common Gen Y characteristics.
Focus on millennial messaging
Social media provides an opportunity to go where millennial recruits "hang out" and communicate about topics that matter to them. The key for recruiters is to present opportunities as learning experiences and help Gen Y candidates understand how these roles can translate into a career — or at least, the next step on the ladder.
Sharing job search tips and career content via Facebook or Twitter, whether original or repurposed, gives the candidate the incentive to stay active and engaged with your company brand. Consider providing content that's worth sharing with their wider network of friends, who are also likely to be Gen Y talent.
Focusing on the big picture is important, but the details are what really matter. Showcase success stories through social networks featuring real Gen Y workers. Create compelling evidence about what to expect, and how to exceed those expectations. And on an individual level, take the time to understand which priorities matter most to a given millennial recruit, and speak to those values.
Match Generation Y employees with jobs that fit
Taking the time to better understand the next generation of workers will set you up for success as that generation takes over the workforce. By adjusting your recruiting strategies to the priorities and needs of the millennial candidate, you can make smarter hiring decisions and reduce costly turnover. Get started today with expert recruiting advice and the latest hiring trends from Monster Hiring Solutions.