You don't have to be a tech giant to recruit like one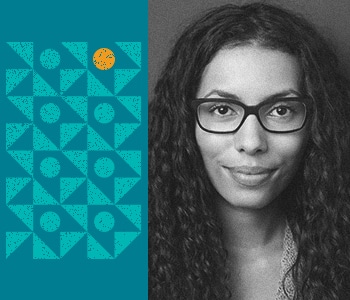 With companies like Amazon, Microsoft and Facebook seeming to monopolize all the top talent, it can feel like an insurmountable challenge to attract, recruit and retain tech workers to your company—especially if technology is not your main business.
After all, "Big Tech" has all the name recognition and prestige, not to mention countless positions for elite talent to choose from. As we all know, it's a candidate's market—and nowhere is that more pronounced than in technology.
But even if your business is a fraction of the size of the major players, or if you're not primarily in the technology space, there are recruiting strategies you can borrow from these mega companies—many of which are easier for smaller-sized firms to employ when you're competing for top tech talent.
Sell the opportunity to build something
Big Tech gives their employees opportunities to innovate and build tools that millions of us use. But other companies give developers a chance to do something more palpable: revolutionize their industry.
"Non-tech companies can compete by providing opportunities to create technology that directly impacts the growth and profitability of the company," says Ruben Moreno, HR practice leader at Blue Rock Search Group. "In the tech community, it's all about, 'What product am I working on?'"
It pays to package the work of people, like software architects, as discrete projects with a beginning, middle and end that correlates with achievement.
"What's attracting technology people to us as we go head to head with Google and Facebook is the project work," says Liz Gelb-O'Connor, global head of employer brand and marketing at payroll processor ADP. "What we're creating gives people the ability to build something really new, to transform the industry and lead it."
It's also critical for companies to prove that technology is critical to their mission, so even if you don't seem like a technology-first business, make it clear that tech innovation is a priority to the company's bottom line.
One way of proving that is by giving tech workers ample access to top brass. Many candidates—and often, these include employees of Big Tech—are frustrated by their lack of access to top management. So a client of Moreno's emphasizes to candidates that they will have access to the VP and the CEO, and will be helping to create the product that's going to change the marketplace.
"Non-tech employers should prepare to talk with each candidate about the company's commitment to—and investment in—technology," says Henry Boulos, executive vice president of tech search firm Talener.
Emphasize opportunities for advancement
Top talent will always be attracted to the known tech giants, but that attraction may not last. Some of the major players in the technology space have gotten so big that tech workers often feel siloed and limited in the opportunities available to them. That can create an opening for recruiters who represent employers that can offer more freedom of movement within an organization.
"People still want to work for Google, Apple and Facebook, but often, it's to get that flag on their resume," says Moreno. After the flag is captured, many leave for a smaller company where they can move up quickly.
In addition, peer-to-peer learning opportunities at smaller companies can play a major role as a means to advancement. Tech talent recognizes that collaboration may represent the greatest opportunity to expand their knowledge.
"One of the biggest advantages of working at ADP and why people stay is that they are learning from their peers," says Gelb-O'Connor. "This has been hugely important to drawing people and keeping them."
The opportunity for flexibility and for career training can make smaller companies more appealing to new college grads as well. "You don't have to leave our company to get different experiences or to build your skill set," says Aimee George Leary, senior vice president at management consulting firm Booz Allen Hamilton.
Booz Allen's Summer Games program brings in up to 400 student interns to receiving intensive mentoring and coaching, meet with clients and go solve a problem, says Leary.
Be flexible wherever you can be
Non-tech companies are wise to do what the Big Tech has long done: Be open to the broad and deep talent pool of highly skilled tech professionals who choose to work on contract.
"Everybody's looking at independent contractors right now, given the short supply of tech talent," Moreno says. So if you've only been looking to hire full-time permanent workers, consider contract employees instead.
Also, give highly sought-after tech workers the kind of perks they expect from the big firms. (And no, we don't mean Ping Pong tables and nap pods.) Today's younger hires expect to be offered a package that includes remote work, autonomy and possibly even a job title that they create. People with young families want flexibility and the kind of health insurance that competes with larger tech companies.
Once upon a time, employees had to earn the privilege of perks like working remotely, "but now, candidates want to know in advance that they'll be able to work from home one or two days a week," Boulos says.
Candidates are deciding between you and the bigger firms, yes. But you might just have more to offer than even a Facebook or Google.