4 Ways to Improve Your Recruitment Efforts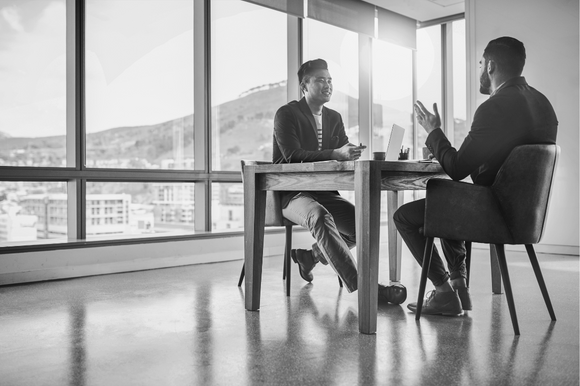 The hiring process is a two-way street. Candidates need to impress hiring managers and hiring managers need to show the benefits of the role and working at the company. It's also essential to make a good impression by having a respectful hiring process. One of the top ways to improve your recruitment efforts is to have an efficient hiring process that doesn't require candidates to spend weeks or even months waiting to hear back after submitting an application or going through the interview process. So, how do you do that? Here are five ways to hire top talent faster.
1. Streamline Your Hiring Process
A great place to start in improving your recruitment efforts is to eliminate steps from your hiring process that slow down your time to hire. For example, you can:
Reduce the number of decision-makers: Make a list of everyone who is currently involved in hiring for the position and remove half. Here's why: Companies often take way too long to hire employees. During that time, candidates usually receive and accept job offers elsewhere.
Eliminate steps: Does your hiring process require you to interview a minimum of three candidates before extending an offer, even if the first candidate you interview is a great match? If so, update your interview process to allow you to make an offer faster.
Check references sooner. Do you wait until everyone has agreed on the candidate who will be given an offer before checking references? If so, consider checking references for all of your top applicants so you can extend an offer to your first choice right on the spot.
These suggestions will significantly reduce your time to hire and, more importantly, dramatically increase the odds that your first-choice candidate will accept your offer.
2. Amplify Your Employee Referral Program
Your current employees can help you find candidates and promote your employer brand. You can improve your recruitment efforts by creating an employee referral program to incentivize employees to share the job posting with their personal and professional networks. Here are three ways to make your program more effective:
Increase monetary awards: You may need to do this more than once until you get a sense of the threshold that gets people to take action.
Keep referrals top of mind: Openly acknowledge people who've received awards.
Add more rewards: You could create raffles, such as a drawing to win a trip or the latest technology gadget. Employees can have the chance to win by referring a candidate.
3. Host and Attend In-Person Events
While it's helpful to use social media to aid your recruitment efforts, don't discount the importance of recruiting in person. For example, you can:
Attend industry events: Some of the people you meet at industry events could be qualified for open positions. Speaking at or just attending conferences and other industry events could help you find passive candidates who aren't actively job searching but would make a move for the right opportunity.
Go to job fairs: Have recruiters and hiring managers attend college and industry-specific job fairs to meet potential candidates.
Host events: Consider hosting networking events and panels. These events can improve your employer branding and provide opportunities for potential candidates to have informational interviews with your team members.
4. Create an Internal Hiring Process
If you haven't already, you can boost your recruitment efforts by creating an internal hiring process. For example, you can:
Usually fill roles faster: It is typically faster to transfer or promote an internal candidate because they know what it's like to work at the company and you have more information about their performance and professional goals.
Increase job satisfaction and employee morale: The employee who gets a promotion or makes a lateral move that they're excited about is sure to have increased job satisfaction. Additionally, you're likely to see improved employee morale across the board because employees know that you support your employees' career goals.
Boost employee retention: Employees are bound to stay at your company longer if they know there are opportunities for promotions and compelling lateral moves.
Continue to Improve Your Recruitment Efforts 
After implementing these tips, you'll have a more efficient recruitment process. Keep up the momentum by receiving more expert-recommended hiring advice from Monster.