Make internship recruitment easier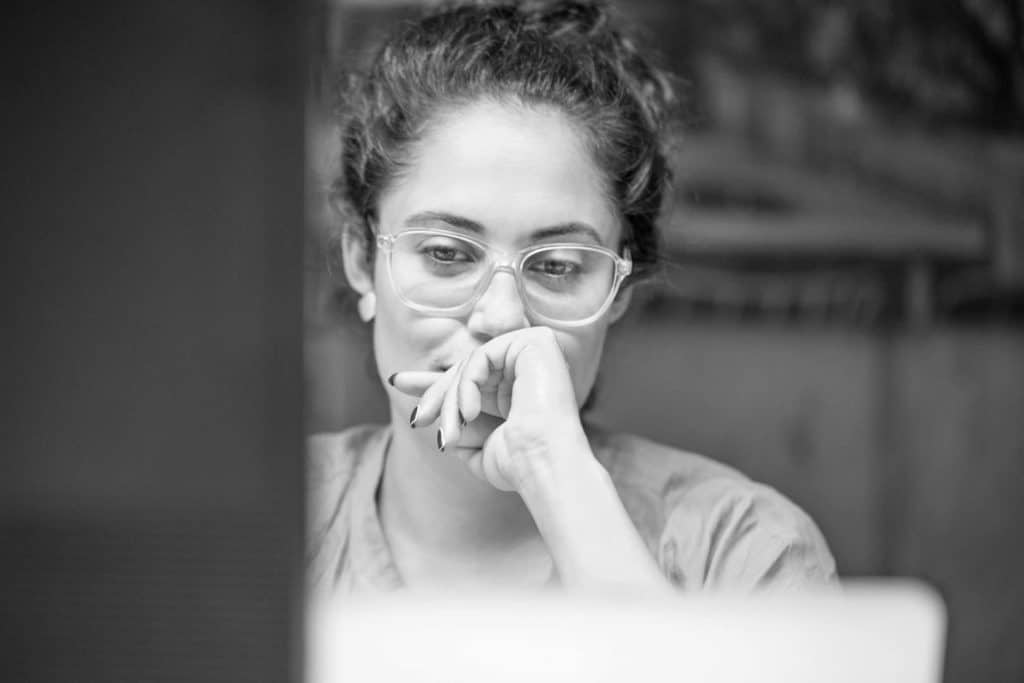 The race is on to attract and recruit today's interns. Companies no longer wait until senior year to head to campus and make job offers. These days, they're using internship recruitment, starting as early as freshman year, to create a talent pipeline. It's a shift that's increased competition for internship recruitment, especially among STEM students.
But how exactly are they reeling in their interns? Let's look at some of the ways that businesses recruit interns, which you may want to incorporate into your company's recruitment strategy.
Change your approach: recruit interns earlier on
While some companies use interns to cover work assignments for vacationing employees, or as temporary staff to handle heavy workloads, 57% of companies say the primary purpose of internship programs is to develop talent for full-time employment, according to a survey by Michigan State University's Collegiate Employment Research Institute. That may be why some companies now recruit interns using tactics traditionally reserved for full-time hires.
Judy Fisher, who directed career services for Harvey Mudd College in California, gives an example of these tactics by noting how one of her student interns was offered golden handcuff-style stock options. If the student returned to the startup the following summer, or opted to stay on campus and do research, she would get to keep the options. However, if she decided to work for a competitor, she would forfeit the options, says Fisher.
Companies are also pushing intern retention by making year-ahead offers. "As part of the continuing demand for software engineering talent, organizations are hiring first- and second-year students while they are on summer internships to return the next summer," Fisher says. "The reason is an organization is afraid of students returning to campus to find many other opportunities."
What exactly do interns want?
If stock options aren't on the internship recruitment benefits menu at your organization, you can still compete for student talent by using the right tactics. Here are a few suggestions:
Tell them what they'll learn
Today's millennial students see internships as resume builders, so a job posting that describes the skills the intern will acquire will appeal to them. "Students want an environment where they will be able to take away a lot of knowledge," says Jason Parks, president of full-service digital marketing agency The Media Captain.
He offers to come in early or on weekends to teach interns about the latest digital marketing trends. "This type of individualized attention lets them know I want them to contribute to our team, but I also want them to learn a lot," he says.
Create significant experiences
No one wants to fetch coffee and rolls any more, but every job includes some mundane tasks. Find ways to mix the exciting with the routine. Coming up with a short-term, a midterm and a long-term project for each intern also helps to keep interest going all summer. "Students may not know what they want, but they know they want a significant experience," says Pushkala Raman, Ph.D, associate professor of marketing at Texas Woman's University.
Small-business owners who lack human resources expertise can reach out to local community colleges or universities for help setting up an internship program and selecting tasks for interns, says Mary Ann Gaschnig, a job developer in the career advising department at Keene State College in New Hampshire.
"There's usually a career center and those representatives are dedicated to helping make those connections between the education community and the business community," she says. The internship coordinator will know which skills students most want to acquire, whether that's database management, business development research or the all-important soft skills.
Put interns on teams
College students are used to working in teams. They live in dorms and work on group projects in classes. If possible, slot interns onto teams where they work alongside more experienced employees.
At The Media Captain, the firm's physically open workspace environment helps foster teamwork, Parks says. "Our team is relatively small with four full-time employees. When a candidate steps into our office, they can sense the team unity and that if they were to end up working for our firm, they would be part of a close-knit team atmosphere," he says.
Set up social events
Millennials are socially oriented, so pair up interns with mentors or partners. If you have them, connect them with your employees' social or affinity groups. Not large enough to have affinity networks? Find an after-work activity everyone can enjoy, whether that's a kickball team or entering poker tournaments.
"The smart companies have structured internship programs where they're meeting with the interns during social activities," Fisher says. Smaller companies can achieve the same results from bringing their interns to regular lunch outings or a night out with the team.
Use interns to recruit interns
One of the easiest ways to recruit more interns is to have existing interns recruit their friends and classmates. "If you've hired an intern, ask them to come back next year and to bring a friend," Fisher says. Send new graduate hires back to their alma maters to work career fairs. "They'll remember the freshman and sophomores," she adds.
Network to fill internships
The age-old strategy of telling everyone you know that you're looking for a job also works for those on the other side of the hiring desk. "Tell everyone you know that you're hiring," Gaschnig says. "Whether it's talking with colleagues at a conference or the local rotary meeting, it's good to share that information. You never know who knows someone who might be looking for an internship."
Don't limit your majors
Accepting applications only from students pursuing a limited set of majors can unnecessarily limit the internship recruitment pool. Instead of focusing on majors, focus on the skills required to do the job. An English major with wicked good Excel skills might be a better fit than a business major who has never used business world software.
Treat them well, but not like employees
There's a great value to internships, particularly those in the corporate world. But as you're developing the role that interns play in your organization, you need to remember that they're not employees. Treating them that way can cross painful legal lines.
There are a number of factors that, taken together, can determine whether an unpaid intern is actually an employee entitled to a minimum wage and other protections. Here are a few questions you should be thinking about:
Does the internship accommodate the student's academic calendar?
Does the internship provide training that would be similar to that given in an academic environment?
Does the intern's work complement the work of paid employees or does it displace it?
Do the employer and intern clearly understand that there is no expectation of compensation?
When it comes to setting up your workplace internship, a good idea would be to run your ideas past an employment law attorney to make sure you're staying between the lines.
Want to make internship recruitment easier? Get connected with Monster today
Every organization has something to offer college students. Figuring out what you can offer is critical to developing a successful internship program. If you need help sharpening your recruitment efforts, look no further Monster Hiring Solutions, where you'll get access to the latest recruiting insights and job market data to put you ahead of the pack.
Legal Disclaimer: None of the information provided herein constitutes legal advice on behalf of Monster.