Using employee referrals to improve recruiting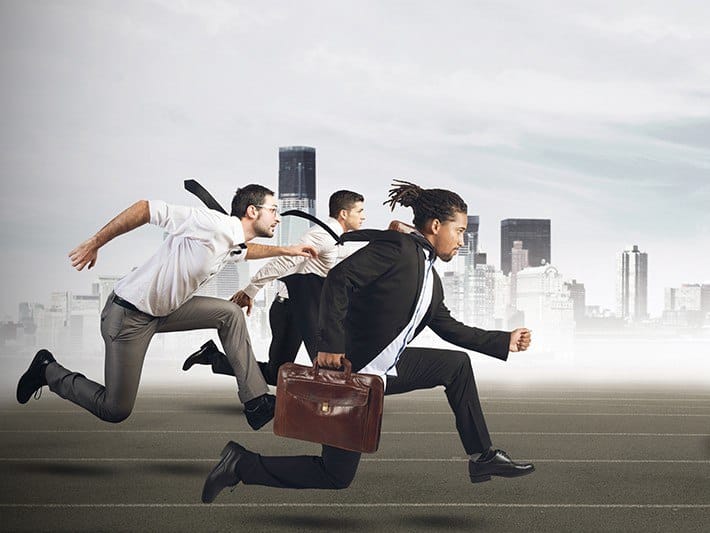 You've posted job ads and conducted some phone interviews, but you can't seem to find the right fit for your open position. It could be that you're underutilizing one of your most valuable assets — your current employees.
And why not get help from people who already know the company and what it takes to succeed there? Mobilizing your staff can help your business compete for talent. Here are some tips for turning your team into a recruiting machine using employee referrals.
Share your hiring plan with the entire team
Employees want to help their employers find talent, to ensure they're working with other great people. So, explain your hiring plan to them. Set up weekly meetings so you can share the current status of job openings and to respond to questions people may have about candidates or certain positions. If your workforce is geographically dispersed, host meetings using Skype or some other video conferencing platform.
Leverage your brand ambassadors
Make a list of employees who represent your company with as much enthusiasm as you do. These people are your brand ambassadors. Most likely they are already telling close friends and family members why your company is such a great place in which to work. So, take it to the next logical step and encourage them to let their own network know that you are actively looking for new employees.
Incentivize referrals
Employees will dig deeper into their social networks if there is something in it for them. If you don't have an employee referral plan — where employees receive a reward for referring a candidate that is hired for a particular position — start one. You could even give smaller rewards for simply attempting to refer someone for the job. If you've already got a plan in place, remind employees what they can do to help the company find quality employees and how the incentive program works. A little extra motivation can go a long way.
Include employees in the interview process
Whether you're bogged down trying to fill a number of open positions, or you just need help finding that one perfect candidate, expand your hiring team by involving current employees in the interview process. Assignments may range from phone screenings to in-person interviews, depending on the employee's capabilities and the number of positions you're filling. Of course, be sure everyone on the recruitment team receives training on how to conduct an interview and select a new employee.
Encourage social media recruiting
A lot of hiring today is a direct result of social recruiting, for example when a hiring manager posts an open position on Facebook, and it gets "liked" and shared out to wider and wider audiences. Before you know it, people from various places and backgrounds are going online to apply for the job.
Encourage employees to do their own social recruiting by sharing open jobs in their Facebook groups, tweeting about job vacancies, and posting about upcoming opportunities to their Instagram audience. Make the information easy to share and in a format that's mobile friendly.
Train employees to spot talent in unexpected places
You can no longer sit back and wait for talent to come to you. You have to go out and find it, especially if you're a small business owner. Encourage employees to look for talent in unexpected places. For example, if an employee receives great service at a local restaurant or retailer, and your business relies heavily on customer service, urge the employee to gather the contact information of the person who served them. Then call that person to arrange for an interview.
Urge workers to recruit family members
Some workers may be shy about approaching people they hardly know and asking them to apply for a job. However, most would consider asking a relative if they're interested in a position at their company. Encourage your workers to recruit competent family members. Make it easy for them to do so by providing them with a brief script they can easily text or email.
Keep your employees happy
No one is going to want to refer a friend or respected colleague if they're miserable at work. Your staff is more likely to make an employee referral if they're engaged at work, they like their managers, feel they're compensated well, and they enjoy the company culture.
Use additional resources to up your recruitment game
Having a synchronized hiring team whose participation in the recruitment process enables you to reach more quality candidates is a huge step in the right direction. But beyond employee referrals, there's so much more you could be doing to improve your sourcing and hiring stats. Sign up for Monster Hiring Solutions today to receive expert recruiting advice and the latest in hiring trends.