Here's How to Fire a Friend, But it's Gonna Hurt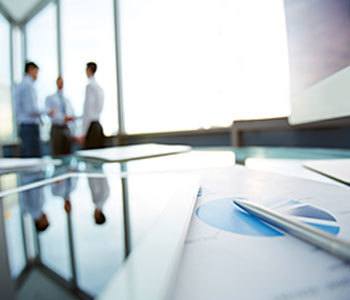 It's not easy firing people, except perhaps if that's your tagline. But let's not talk about that here. Let's talk about how to fire a friend. It's not easy. In fact, it's one of the biggest challenges for bosses because it puts them in a spin cycle of friend-not-friend. There is a way to fire a friend, but it's going to hurt.
Can a boss have work friends?
Look in the mirror and ask yourself: "Can a boss have friends at work?" Everybody hopes so, but it can rock a company when the boss lets a friend go. It's not just the loss of a work buddy, it's the unraveling of an important relationship.
Whether a boss can have work friends is a complicated question and can depend on so many different factors and the nature of the personalities involved. As you ask yourself this question, it's important to remember that you can always replace a worker, but friends—not so much.
A fired friend is an ex-friend, but layoffs are different
Let's start with a technical statement: There's a big difference between a layoff and a firing. Layoffs are typically predicated upon downsizing, loss of business, and other financial considerations. If business picks up again, laid-off workers can get recalled.
But getting fired is like getting kicked out the door with no invitation to return. It's not just business when you fire a friend; it's personal.
Let them go easy, but let them go
It may be hard, but you can let people down easier in a number of ways. Here are a few suggestions as you consider how to fire a friend on more gracious terms:
Offer them a letter of recommendation.
See if you can provide them with severance pay to help between jobs.
Don't contest their claims for unemployment.
On the other hand, it's not a good idea to keep anybody around who's engaged in misconduct, friend or not. If they have to go, do it fast, not slow. And don't delegate the responsibility. Do it yourself. In an office. With a witness.
If you're firing somebody because a bigger boss demands it, you could prepare your friend for the blow informally. A heads-up over lunch may help, for example, but it could also blow up on you. Hell hath no fury like a worker scorned, or something like that.
The truth is, when you fire a friend, you almost always lose a friend. However, you gain the trust of others who can respect that you made the tough call for the business and didn't give any special preferences to your friends.
How to Hire Great Employees After Firing a Friend
Learning how to fire a friend may be the hardest part of your job. However, hiring an outstanding replacement could turn things around for you. Monster makes it easy to find great employees, with plans that grant you access to unlimited candidates. Get started today with a free job posting!