How to Handle Employee Feedback: Examples and Responses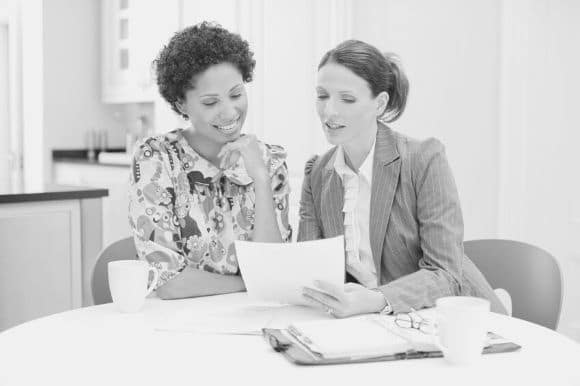 You don't need to have a crystal ball to know what your employees want. You can gather employee feedback and make changes that will help you recruit and retain top talent.
Asking for feedback can lead to a boost in employee morale, meaning your employees will be happier and more motivated and engaged. Research has shown that companies with strong employee engagement outperform the competition because of factors including increased sales, higher-quality work, and improved employee retention.
How to Solicit Feedback
There are several strategies you can use to garner employee feedback, including:
Employee Engagement Surveys
Send quarterly, anonymous employee engagement surveys to learn how engaged your team members are and how you can improve their work experience. You can incentivize people to participate by providing gift cards, company swag, or an extra day off.
Gather valuable feedback by asking about a variety of topics such as the company culture, work-life balance, diversity and inclusion initiatives, teamwork, professional development programs, career advancement opportunities, and their relationship with their manager. For example, you could ask:
How would you describe the company culture? What could be improved?
Do you think you have opportunities for career advancement? What could be better?
What are some HR policies that would strengthen the company culture and foster more work-life balance?
Employee Pulse Surveys
Send monthly, anonymous employee pulse surveys to your team. These surveys are shorter than employee engagement surveys so you're likely to have higher participation rates. Because you send them more frequently than employee engagement surveys, you can see clearer trends like the impact of any changes you made based on previous employee feedback.
It can be helpful to ask the same questions every month. (To make it easier to complete, you can ask a mix of scale and yes-or-no questions.) Here are a few to get you started:
How likely are you to look for another job?
How would you rate your satisfaction with your compensation and benefits?
How would you rate our professional development initiatives?
Stay Interviews
Ask managers or your HR team to conduct annual, one-on-one stay interviews with your employees. Unlike exit interviews, these meetings give you the opportunity to make changes that could prevent your employees from handing in their two weeks' notice. It's helpful to ask a mix of questions about their job satisfaction and overall work experience. Touch on a variety of topics like company culture, compensation and benefits, career growth opportunities, and job responsibilities. For example, you could ask:
What do you like most about your role and responsibilities? What responsibilities would you want to add or remove?
What are your main short- and long-term professional goals, from learning a new skill to making a lateral move or earning a promotion? What additional support and resources do you need to achieve them?
What perks or policies would you like to see to strengthen your work experience, such as a compressed work week, flextime, or backup childcare?
Exit Interviews
While the employee feedback you learn in exit interviews won't help you retain the team member who is headed out the door, you're likely to gain insights that you can use to improve the company culture and increase your retention rate. You may want to have your managers or HR team ask:
What is the primary reason you're switching companies?
Are there any changes that could have been made to your role, the company culture, or policies to make you stay?
What was your favorite and least favorite thing about working here?
One-on-One Meetings
Require managers to conduct weekly or biweekly one-on-one meetings with their direct reports. They can use these meetings to discuss current and upcoming projects, career development plan progress, and feedback. It would be helpful to garner feedback by asking questions such as:
Is there any additional support or resources I can provide to help you reach your goals?
Do you need help with any challenges or roadblocks you're facing?
Do you have any feedback or concerns you'd like to share?
Employee Feedback Examples and Responses
Use the feedback you receive to implement changes that can increase job satisfaction and improve the overall work experience. For example, if your employees say they want:
Better work-life balance. Consider implementing flexible working arrangements such as flextime, remote work, job sharing, a compressed work week, part-time work, and a shift schedule. You may also want to encourage team members not to send emails after working hours and on weekends so that people don't feel like they must be glued to their inboxes.
A clear career trajectory. You're likely to have higher employee morale and engagement if you have ample opportunities for career advancement. You could create clear trajectories for each role, career development plans for each employee, and an internal hiring process.
More professional development initiatives. If you haven't already, you may want to develop an orientation, mentorship, and hard and soft skill training programs. You could also provide a professional development stipend that your employees can use for certification programs, one-off courses, and conferences.
Different job responsibilities. One of the easiest ways to improve job satisfaction is to let employees have some control over their job responsibilities. Ask your managers to work with your team members to add or remove some responsibilities.
Stronger working relationships. Consider creating more team bonding events and employee resource groups (ERGs) so your team members get to connect on a personal level.
Continue to Strengthen Your Company Culture
After acting on the employee feedback you receive, you'll be well on your way to improving your company culture. As an added benefit, you're likely to have a lower turnover rate and an easier time recruiting top talent. Double down on your efforts by implementing expert-recommended hiring and management advice from Monster.