Pump up Your Recruiting With Wellness Benefits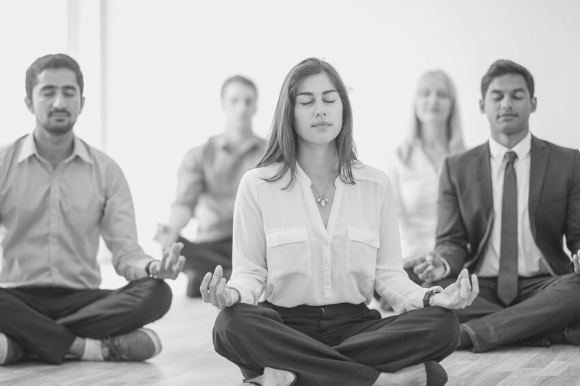 Are you looking to improve the health of your workers? Any good manager should be considering the well-being of their employees, but what if there was a way to do this which also gives your company an edge in recruiting?
Investing in workplace wellness benefits not only helps your employees, but it also has broad-reaching advantages for your company. Wellness programs can improve your employer brand, build loyalty among current employees, and may even save you money, some experts say.
However, finding a program that works can be a challenge, especially for growing companies with limited budgets. But, if you get it right, you're well on your way to attracting energetic candidates. Here are a few ideas to help you get started.
What Should be the Goals of Employee Wellness Benefits?
Promoting workforce health can make your organization an employer of choice, especially for younger workers, says Ron Z. Goetzel, Ph.D., director of the Institute for Health and Productivity Studies at the Johns Hopkins University Bloomberg School of Public Health.
If your employees are stressed out 30- or 40-year-olds who eat too much and don't exercise, turning that around will take a little time, warns Goetzel. That's why it's important to set reasonable, achievable goals.
In general, the most effective wellness programs should:
Create a culture of health.
Get coworkers to join together as compatriots working toward a common goal.
Cover any number of health challenges, including smoking, obesity, exercise, stress, mental health, and even workplace violence.
The right employee health program can help boost employee productivity, says David A. Sharar, Ph.D., chief clinical officer, Chestnut Global Partners in Illinois, which provides employee assistance programs. An effective workplace wellness program might even save your organization money, depending on how you measure costs and benefits.
Get the Most From Your Wellness Budget
How do you and your employees get the most bang from your budget for wellness benefits? The Transamerica Center for Health Studies report, From Evidence to Practice: Workplace Wellness that Works, provides useful insights on how to design a successful wellness program.
One of the most important aspects of your program should be the involvement of your employees. Employees who help design and implement programs have the greatest success. Other popular incentives include cash and merchandise, but don't overlook public recognition of achievements.
With so many wellness programs out there, it can be tough to find the right one for your company. The Centers for Disease Control's Workplace Scorecard can help you set priorities for your health programs.
Survey Your Employees on Health Priorities and Needs
Tools and checklists alone won't create a healthy workplace. Instead, wellness programs succeed when they're:
Tailored to an organization's culture.
Regularly evaluated.
Given time to become ingrained in the workplace.
One way to make sure your wellness program fits your company culture is to ask employees what health issues they want to tackle, says David W. Ballard, director of the American Psychological Association's Center for Organizational Excellence.
Armed with a short list of health concerns, focus your efforts on a particular health condition. For example, AT&T employees improved their heart health by losing 40,000 pounds and logging 2 million miles during the "Chairman's Challenge." This was a competition where individuals and groups competed to see who could lose the most weight, stop smoking, and get healthier.
Getting feedback from your employees also helps you to tailor a package of wellness benefits that would appeal to potential employees you're trying to recruit.
Create a Flexible Work Environment
If your work practices are not aligned with wellness, your program is likely to fail. In other words, you need to walk the talk.
PricewaterhouseCoopers encourages its teams to support coworkers who need flexibility to engage in activities like yoga. "Maybe you want to go to yoga and another person wants to go to their kid's performance," says PwC Global Talent Leader Mike Fenlon. "It starts with trust that you're not going to view me as less committed to the team if flexibility matters to me."
Promoting workplace wellness isn't a one-time effort. It's an ongoing journey that's informed by an understanding of your employee population. When done well, it provides a win-win benefit that improves your employees' well-being and the health of your business.
Want to Utilize Wellness Benefits in Your Recruiting? Monster Can Help
Competition for talent can be fierce. One tool that can give your company an edge in recruiting and keeping top talent is a workplace wellness program. To pump up your recruitment efforts even more, stay connected with Monster for the latest in free hiring insights and strategies that can take your company to the next level.