Top Small Business Employee Benefits for Recruitment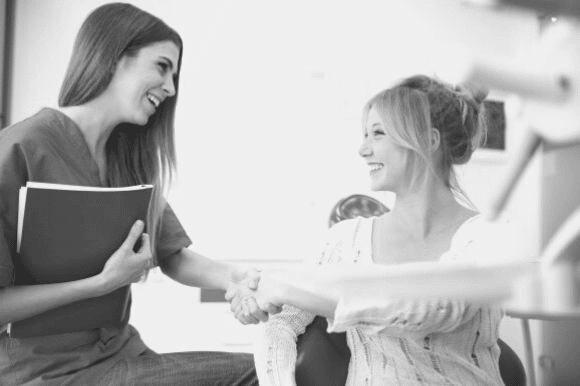 The health of your small business may rest on your ability to create a robust benefits package.
That's because 74 percent of U.S. employees say their benefits are important part of their financial stability, and 69 percent say their benefit package is a critical element in their job satisfaction. Not surprisingly, job seekers say health insurance benefits are among the top factors they take into account when considering a job offer.
As a small businesses owner, you may not be able to match the high salaries and big-ticket perks that large corporations can use to entice talent, but you can put together an innovative, cost-effective small business employee benefits package that reflects your core values and makes sure your employees know how much you value them.
Getting Started: How to Develop Your Small Business Employee Benefits Plan
The first step to crafting a benefits program is to establish a budget. You can expect to invest 30 percent of salary per employee in each comprehensive benefits package you offer. The most expensive component of your benefits offerings will be healthcare insurance, which is also the benefit most valued by employees. Other highly valued benefits include retirement savings programs such as 401(k) plans and paid time off (PTO).
Think of your compensation package as a single, per-employee expense divided among the following categories:
Direct compensation: Salary, PTO, bonuses, and commissions
Mandatory indirect compensation: Social Security and Medicare taxes paid on your employees' behalf
Optional indirect compensation: Benefits and perks that aren't required by law, 401(k) matching, or health insurance premiums
One of the best ways to establish or update your small business employee benefits plan is to ask your current employees what benefits they wish they had. Once you've determined what you're offering, consider investing in an automated payroll and benefits platform, or even contracting with a professional employer organization (PEO) that provides comprehensive HR solutions.
Basic Benefits: What's Required by Law
Some employee benefits, such as unpaid family leave, are required by law. Under the Affordable Care Act, for example, employers with more than 50 employees are required to provide healthcare insurance. Healthcare will likely be the most costly benefit you offer, so you may want to band together with other small businesses in an association like the National Federation of Independent Businesses to access discounted rates.
Also under federal law, hourly workers are entitled to a higher hourly rate for any work that surpasses 40 hours in a single week. However, state laws differ on exactly which categories of workers are considered hourly wage earners and which are salaried and therefore exempt.
The degree to which you are responsible for contributing to disability insurance and unemployment or offering PTO can also differ by state and municipality. Other benefits that may be mandated by your state include life insurance, short and long-term disability insurance, worker's compensation, unemployment, COBRA (continued healthcare coverage for employees who have been let go), and paid family and disability leave.
Check with resources like the U.S. Small Business Administration or Department of Labor, as well as state and municipal labor agencies, to make sure your small business employee benefits package is in compliance with all applicable regulations.
Competitive Compensation: Benefits Employees Expect
Beyond what is required by law, there are certain benefits that applicants are likely to expect. Health insurance and pre-tax benefits, such as 401(k) and health and childcare savings plans, that help lower employees' taxable income are popular across all sectors. In some fields benefits like remote work and flexible scheduling are popular.
As you assemble your small business employee benefits, keep in mind which benefits are expected within your industry. Do you want to match or surpass those offerings?
One way to create an enticing benefits package is to focus on emerging benefit trends that are popular among today's job seekers, such as mental health and wellness, skills training, and the option to carry over unused PTO.
You can keep benefits robust while still balancing costs by offering your employees choices.
For example, your employees with young children will likely be overjoyed if you offer childcare assistance, but those without children might feel left out. Offer employees a certain amount of annual assistance they can use toward childcare, tuition loan assistance, or 401(k). This way, not only will you be making every employee, no matter their stage of life, feel valued, but you will also make them feel empowered by their ability to make the financial choices that make the most sense for them.
Values-Based Small Business Employee Benefits
A growing number of employers are offering benefits that reflect their core values. For example, if you're a local business with strong ties to your community, you might offer your employees paid volunteer hours for work at a local charity. If health is a core value, then you might offer employees reimbursement for fitness club memberships and free onsite healthy snacks and meals.
One way to communicate your commitment to your employees is to be flexible and generous when the unexpected happens, and to give your employees the opportunity to help each other as well.
In the wake of fires, natural disasters, or health crises, for example, you might allow your employees to donate their accumulated PTO to coworkers facing emergencies. It will cost you nothing, and though you might have provided the PTO to the employee in distress anyway, it is a wonderful way to build community and allow those receiving the help to feel empowered to play their coworkers' generosity forward in the future.
These types of benefits tend to be used by only a few employees over the lifespan of your business, so the costs are minimal. But values-based benefits can go a long way toward helping your employees develop a positive connection with your company's core values. They can be a useful recruitment tool for job seekers looking for a mission-driven work environment.
Creative Perks to Help You Stand Out
You may not be able to outbid your bigger competitors, but you can get creative with small perks that set you apart. You might offer employees a package of sessions with a life coach or "lunch and learn" sessions on personal investment options, time management, or even cooking.
If your systems can accommodate it, allow workers to use whatever tech they are most comfortable with—Apple or Windows-based devices, for instance. Join your local chamber of commerce and partner with other local businesses to offer discounted purchases on travel, tech, or dining. Or consider fostering a pet-friendly workplace, including pet health insurance.
Try to come up with low-cost benefits that reflect your business's unique culture or mission.
The Know-How You Need to Attract the Right Candidates to Your Growing Small Business Staff
From small business employee benefits that can compete with larger employers to the best ways to stretch your recruitment budget, Monster has the expertise you need to grow your business. Sign up to learn about the latest hiring news, recruiting best practices, and HR tools to attract and keep top talent.