How to Keep Your Talent Pipeline Warm During a Hiring Freeze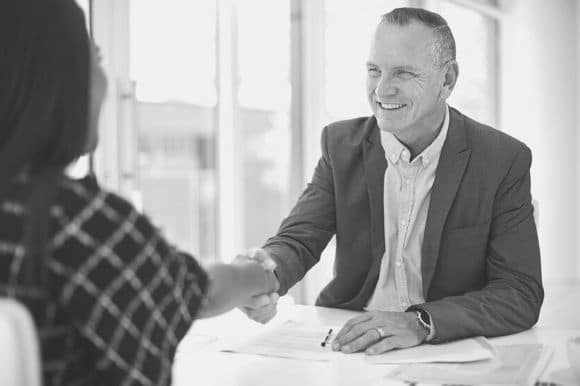 There aren't many upsides to a hiring freeze. But they can free up recruiters' calendars. With fewer interviews and candidate queries to manage, hiring managers often find they finally have time to devote to long-term recruitment strategies, including talent pipeline development, succession planning, and diversity, equity, and inclusion (DEI) initiatives.
Just because hiring is temporarily on hold, it doesn't mean your ongoing recruitment efforts should be halted altogether. Keep your talent pipeline warm by nurturing contacts and staying in touch with potential talent so you can reach out to them as soon as you start filling positions again.
What Is a Hiring Freeze?
This cost-cutting measure typically prohibits hiring managers from replacing vacant positions or creating new ones and is often used to forestall more drastic measures, such as layoffs, site closures, or even cutting wages or benefits.
In some cases, an employer might stop hiring altogether. More commonly, an organization that is facing revenue shortfalls will freeze hiring temporarily for most positions but may continue hiring for critical or revenue-generating roles.
If you decide to implement a hiring pause, you should work to make sure it is a temporary measure. An employer that is not bringing on new talent is not in a position to grow over the long term.
When Does a Hiring Pause Make Sense?
Implementing a hiring freeze can be an effective short-term solution if your company faces unexpected costs or revenue challenges, if your industry is damaged by market forces or supply chain issues, or when there is a larger-scale economic downturn or recession.
That said, it's a drastic step. It communicates that your company may not be as stable as your competitors, and you create the danger that you will lose top talent to other organizations in your sector who are aggressively recruiting.
You will likely have open positions and the remaining staff will have to work harder and longer to maintain productivity. Be sure to check in on your employees to make sure they have all the resources they need to meet their goals. Remain vigilant for employee burnout and try to maintain measures that enhance workplace wellness, especially those that do not incur much additional cost.
Optimize Your Downtime
Economies tend to ramp up quickly after downturns and job markets can become highly competitive. You don't want to be the last employer in your sector out of the gate, resetting your hiring efforts from scratch while your competitors land all the top talent.
Traditionally, companies coming off a hiring freeze are likely to need sales personnel to jumpstart sales efforts and capitalize on the return of consumer confidence and client investment. Hiring managers and recruiters should keep this in mind as they consider their pipeline outreach priorities.
Evaluate your employer branding, including your careers section on your company website, your candidate and application experience, and all your job descriptions. What's working? What could be updated? An outdated employer brand can turn potential candidates off, while a cumbersome application process can cause them to drop off.
Assess Your Current and Future Skills Needs
Gather data on your current staff's skills through surveys and employee-manager check-ins. While you await the results of your internal data gathering, research your industry to learn about sector-wide skills gaps, as well as to determine what skills experts in your sector predict will become more critical in the coming years.
Once you have this data you can begin to craft a long-term hiring strategy to address these needs. Your strategy should combine employee upskilling, which you can start right away, as well as targeted recruiting that you can implement as soon as your hiring freeze is lifted.
Polish Your Employer Brand
Reflect on your employer values and how your company differs from others. The way you convey these essential aspects of the employee experience represents your employer brand. Does your organization emphasize teamwork, diversity and inclusion, career development, workplace wellness, and sustainability? What words and images can you use to reflect the most important aspects of your organization's employee experience?
Use the careers section of your website and your social media channels to highlight your community engagement, employee training and development, and the other benefits your workplace offers.
Revamp Your Job Descriptions
A hiring freeze is a perfect time to assess and update your current job descriptions. Dig out your most recent job descriptions and have your department heads review them. Do they have all the updated skills and technical capabilities that are needed to thrive in your sector? Do they contain any wording that might communicate unconscious bias or discourage qualified applicants from underrepresented groups from applying?
Perfect Your Recruitment Process
Work with your hiring managers to assess your recruitment process. Do you need to update your applicant tracking system (ATS) to make your resume screening process more efficient? Or maybe it's time to streamline an overly lengthy interview process.
Make sure that your online application process is optimized for mobile devices and not overly cumbersome. Applicants should be able to save portions of the application as they complete them and then come back and complete it at their leisure.
Target Top Talent
If your hiring freeze has been implemented in response to economic uncertainty, then it's likely that some of your competitors will go a step further and implement layoffs. That means that some top performers in your sector may become available and be open to opportunities in your organization when your freeze ends.
By keeping tabs on social networks, you can begin to develop a relationship with top performers in your sector and scoop them up when your hiring pause ends. Begin by getting sought-after candidates excited about your organization and the possible roles they might be able to fill in the future.
By making the most of this period of relative stagnation, you stand a better chance of having an unbeatable team in place when business is booming again.
Keep Candidates Engaged Between Offers
Stay on potential candidates' radars as well as professionals at university employee offices, recruiters at staffing agencies, and members of professional organizations by leveraging these passive recruiting tactics:
Send out periodic press releases about your company's accomplishments
Keep the lines of communication open with occasional personal emails or direct messages to check in and see what they're up to
Schedule informational interviews (as long as you are clear that there is no open role at this time)
This is also a great time to broaden the scope of your talent pool by forging relationships with workforce development professionals at area universities and community colleges, veterans' groups, and professional associations, especially those that represent workers with hard-to-find specialized skills.
When Your Business Faces Challenges, Expert Advice Can Make All the Difference
Even during a hiring freeze, you can keep up with management's best practices, improve productivity, and keep your business growing with the latest hiring news from Monster.