Keeping your talent pipeline warm during a hiring freeze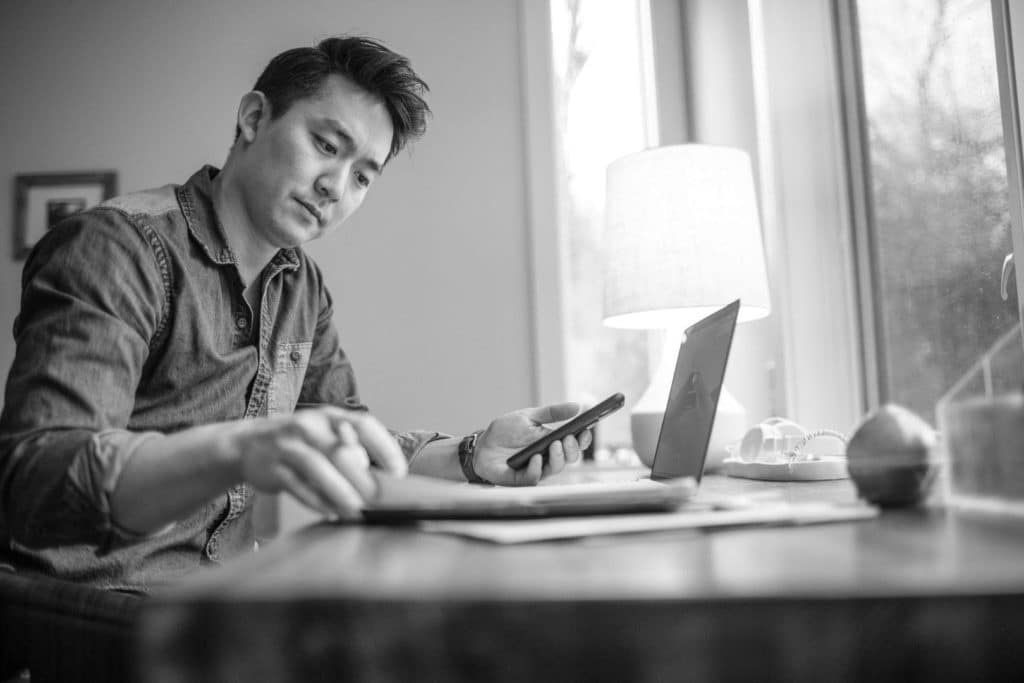 Just a few months ago, many recruiters were faced with a talent shortage. Today, it's a completely different job market, with many talented professionals out of work and recruitment professionals faced with a hiring freeze. The conundrum is that recruiters might not be in a position to do any hiring right now.
But that doesn't mean that your recruiting activity should be on hold. In fact, experts say that this is the perfect time to work on building and nurturing your talent pipeline.
Be ready
With some states entering the first phase of reopening, it may only be a few weeks before you may resume some of your normal recruitment activities. That means now is prime time for getting ready.
"When everything starts ramping back up, it's going to happen quickly and abruptly," says Missy Jones, sales eCommerce manager, Monster. "At that point, the market will be competitive. When everybody goes back to work, you don't want to start from scratch."
And as Brock Mayo, recruiting manager at Akorbi – GSBU, which provides technical staffing services, points out, for staffing professionals,most clients hire for positions that repeat.  "You want to have candidates ready to go. To beat the competition, get your candidates in front of managers before competitors," he says.
What's more, many of the seasoned and successful companies realize that as serious as this COVID-19 situation is, it will eventually pass, says Bob Broady, president of Broad Reach Search Consultants – Sanford Rose Associates, a health care recruiting company.
"While no one knows the exact date, wise leaders can project that when that day comes, a few things will be true: Their sales teams will be behind on their numbers and will need to make up for lost time; many of their clients will be looking for consultative guidance, advice, and flexibility in order to return to a new normal; the companies who have the sales folks hired, on-board and trained, will be their first and will be rewarded with a boom of business," he says.
The positive spin: there's more talent out there
While it's unfortunate that so many people have lost jobs or are furloughed, the recruiting industry can keep working hard and turn that into a silver lining. "when layoffs happen it's not the same as people being let go due to performance. when you have a layoff, you probably have a lot of high performers where their companies just can't afford to keep them," says Jones. In other words, if you want the pick of the litter, start reaching out right now. "Get them excited about your upcoming role so you are on their radar."
Another factor to consider is that this downtime has really put a lot of things in perspective for some people, says Jones. "people are really having a lot more time to reflect on what they enjoy, how their company treats them, and it very well may affect how people decide to continue their employment after this is over," says Jones.
Make connections
Keeping candidates "warm" is a balancing act, especially in uncertain times. "You can keep candidates "engaged by sending them updated press releases, and managers can periodically send a personal note or text to keep the lines of communications open," says Broady. "Small things make a big difference by adding this personal touch, even just to check in and make sure that the candidate and their loved ones are safe."
Another idea is to invite passive candidates to explore your customer-facing content so they can get familiar with your company's products and solutions, says Jones. "Engage them and then schedule some follow up time to talk with them. Staying in touch is important." You can share updates about the conditions of your company, statements your CEO has made, or other information to give them an understating of how your company is dealing with this crisis. "It might impress people and make them want to work with you even if you don't have an opening yet," she adds.
Utilize informational interviewing
 Communicating with candidates is key, says Elaine Varelas, managing partner at Keystone Partners, a career management and leadership development consulting firm. Informational interviews can be a great way to do that if you're not quite able to hire right now. "It's helping the candidate understand more about the organization, their potential colleagues, and the depth of the work they would be involved in," she says.
Here's how it works:
Show your interest.If you know you'd like to bring a person on, be up front, says Varelas. "Let them know the situation the company is in, and that you have a great interest in the contributions they can make to the company," she says.
Set up informational interviews.But then, go a step further and give them the opportunity to ask questions via informational interviews with some leaders of the organization. Remember, this should be treated differently than your normal interview process. "This is longer-term active recruitment – potentially for a slightly different role than originally discussed," says Varelas.
Be understanding of the candidate's situation."Recognize that the candidate may need to find an opportunity sooner," says Varelas. "Even if you can't be the first organization to hire them when things return to 'normal,' you are positioning your company to have a long relationship with these candidates to eventually join your organization in the future."
Other things you can do in this downtime
To make the most of this "new normal," recruiting professionals may now have something they don't always have – extra time to do some house cleaning. Here are some ideas:
Work on your employer branding. That can mean updating your career site, working with marketing to create social posts, and more.
Review the candidate experience."If you ask a recruiter if they've applied to their own job, they usually say no. See what it's like," suggests Jones. How tedious is the application? "We know that an unfriendly experience can really lose seekers quickly and cause them to drop off."
Get processes up to speed.For Mayo, he recommends recruiters use this period to clean up their ATS (applicant tracking system), get organized, learn about different guidelines, processes, policies, and do more trainings.
Go back through existing or old pipelines."Maybe it's a resume from two years ago," says Jones. Reach out and see if their situation has changed. Maybe you gave them an offer and it didn't work out, or maybe they're furloughed now and might consider a position with your company. The candidates that were number two choices a while back or who took a different position might be a good fit now, says Jones.
Want more help managing your hiring through the coronavirus crisis? Get data, insights and the latest strategies when you sign up for free Monster Hiring Newsletters.