Zappos Culture: A Corporate Culture Success Story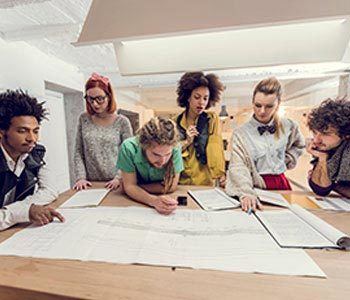 By: Carmine Gallo
On a recent trip to Las Vegas, I was picked up by a shuttle to pay a visit to a fast-growing company that has built a reputation of exceptional customer service and a unique corporate culture. On the 15-minute drive to the company's headquarters in Henderson, Nevada, driver Roz Searcy told me about the company's history and how much fun she was having every day. When we arrived, she parked the shuttle and took her seat behind the front desk. Searcy pulls triple duty as a receptionist, shuttle driver, and brand evangelist. Her passion was infectious and, as I would soon discover, everyone in the company shared the same attitude.
As you can tell by now this was no ordinary company. It was Zappos, the online shoe and clothing retailer whose corporate culture has made it a great place to work.  I talked to CEO, Tony Hsieh, about the principles that drive his culture. The big lesson was that everyone — from receptionists to call center operators — represents the company brand. Here are five tips I learned from Hsieh about building a winning corporate culture.
Treat Everyone Like Family
The tour started with a Zappos shuttle bus showing up right on time outside my hotel. I was the only one on the bus. When I asked the driver why she drove all the way out to pick me up, she said, "We treat our all of our customers as family. If you had a family member in town, wouldn't you pick them from their hotel or the airport? That's what we do for customers or anyone who wants to learn more about our culture." This attitude must start from the top of the organization.
Leaders must demonstrate through their actions that every customer counts and each customer's experience must be first rate. Empower your staff to meet and exceed your customers' expectations in every interaction.
Hire for Cultural Fit
Everyone I met at Zappos had an outgoing personality, friendly and passionate. Hsieh told me that the company hires for cultural fit. For example, one of the Zappos' 10 core values is to "create fun and a little weirdness." So they ask recruits a question — on a scale of 1 to 10, how weird are you? If you're a 1 you're probably too straight laced for Zappos and, if you're a 10, you might be a little too nutty. It's not the number that's important but how people react to it.
Zappos looks for people who have fun with others. Now "weirdness" works for Zappos but it might not be consistent with your brands' values. That's okay. What's important to remember is that once you determine what your brand stands for, hiring for cultural fit will ensure that each employee passionately demonstrates your company's brand values through the way they talk and act.
Trust Your Team
Zappos customer service representatives are not required to follow a script and do not have to abide by time limits on their calls. Their only mission is to "wow" the customer and create an emotional connection with them. Every employee has postcards sitting next to the phone. They are encouraged to build a relationship with the customer and drop them a handwritten note.
For example, one employee asked a customer why she was buying flip-flops. The customer said she was leaving for Fiji. The Zappos employee sent her a note that read "enjoy your trip!" These are simple gestures that guarantee a customer for life. Hsieh only directs employees to "wow" their customers. Customer service isn't brain surgery. It is simply courtesy, common sense, and the desire to treat everyone — customers, partners and employees — like family.
Share Everything
All information is shared daily with employees — average call times, sales, profits, etc. In fact, Zappos is so open with their performance information that they post it on a board for all to see, employees and outsiders. PR Professionals take note: there was no PR person monitoring me during my tour. I was completely free to take photographs, video, and to talk to employees. This demonstrates a remarkable trust in their employees. Zappos reached more than one billion in sales in 2009 because they trust their employees to do the right thing for the customer.
Have Fun!
During our tour, an employee interrupted our tour guide to tape some segments for the company blog. Everyone was cheering and high-fiving each other. I have never seen a group of people who had so much fun with each other. I thought about a column that Bill Conaty, a former HR Vice President for GE, wrote for BusinessWeek. Conaty said, "Employees shouldn't feel that it's wrong to appear to be having fun at the risk of their superiors thinking they're not serious enough." This has never been an issue at Zappos where fun only becomes a problem when employees are not having it.
When I asked Hsieh what he was selling at Zappos, he said "Happiness." You see, although Zappos is in the business of selling shoes online, that's not what the company stands for. Ask yourself, "What am I really selling?" and commit yourself to living those values and communicating those values across the entire organization. Providing excellent customer service is your only sustainable advantage. Wow your customers the Zappos way!
Take it From Zappos: Corporate Culture Matters
Every successful business, whether it sells shoes or does something entirely different, is made up of individuals who are motivated and enjoy working together. When you're adding to your staff, always keep in mind the importance of cultural fit. Find the right fit today by posting your first job on Monster for free.
Author Bio
Carmine Gallo is a communications coach for the world's most admired brands. His is a popular keynote speaker, seminar leader, and author on the topic of leadership and communications. Gallo's most recent book, The Presentation Secrets of Steve Jobs, is an international best-seller. He is also the author of Fire Them Up! 7 Simple Secrets of Inspiring Leaders. Visit him online at  carminegallo.com.