How to Make Your New Hire Successful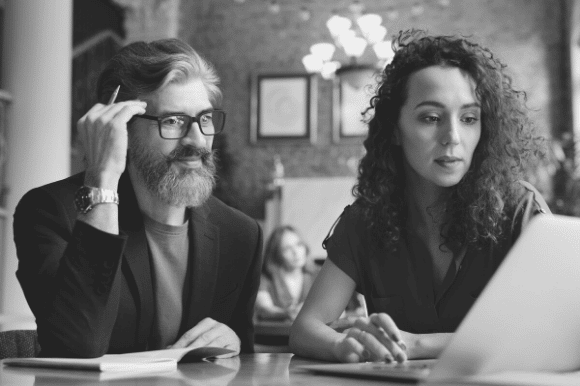 You have a lot of responsibilities when you run a small business, and at the top of the list is assembling a talented team. It takes time to write a job description, sift through resumes and cover letters, interview candidates, and find the right person for the job. Now make sure that hard work pays off by providing your new hire with the support and resources they need to be successful.
With a strong onboarding process in place, you'll increase employee morale right from the start so that your new employees are more productive, engaged, and committed to helping you build your small business. These best practices will help you develop a stellar team.
Create a Strong Orientation Program
Design an orientation program that you can repeat when new employees join your team. The goal of an orientation program is to give your new teammates a warm introduction to your small business and the initial resources they need to get started.
If you hire multiple employees at the same time, have them start on the same date to save time and give them a chance to connect and help each other adjust to a new company. Prepare for your new employees before they arrive at the office by compiling all the new employee paperwork and setting up anything they will need on their first day, such as an email address, badge, phone and computer, and desk.
Make new employees feel comfortable right away by starting with introductions to team members and a tour of the office. Next, give employees more insight into your small business by sharing relevant background information like the history, mission, values, and organizational chart.
After lunch with their manager, you may want to distribute the employee handbook, discuss the most important policies and procedures, and show them how to use relevant technology like any human resource management software and services. Make time for filling out the necessary employee paperwork.
Develop a New Hire Training Program
During the first week, ask managers to train employees on how to use any necessary software and to provide guidelines and instructions for completing various tasks. You may also want to create general new hire trainings on topics like cybersecurity, safety, and non-discrimination.
Learning shouldn't stop the first week. Provide frequent training sessions to help your employees develop the skills they need to advance their careers and be more successful. If you have room in the budget, you may also want to offer a professional development stipend that can be used toward certification programs, conference tickets, and classes.
Set Clear Responsibilities and Goals
One of the benefits of working at a small business is that team members usually have more responsibilities and can learn new skills faster than they would at a large company with more targeted roles. Still, it's essential to set clear job responsibilities and goals so your new employees know what to do to be successful.
At some point during the first week, ask managers to review the job responsibilities and expectations with their new direct report. It takes time to adjust to a new job, so it can be helpful to set goals, objectives, and priorities for the first 30, 60, and 90 days.
Help Them Build Strong Work Relationships
Your new employees are likely to be happier and more successful if they have a strong support system at work. There are several actionable strategies you can implement to help them develop key relationships and quickly feel like they're part of the team.
If you have multiple people with the same role, pair new employees with their more experienced counterparts so they can ask questions, get advice, and shadow them. Your new employees may feel more comfortable discussing certain topics like navigating office politics and the unwritten rules of the workplace with a peer instead of their manager.
Depending on the size of your small business, consider creating employee resource groups (ERGs) and formal mentorship programs to help your new employees create connections across departments and seniority levels. If you don't have a big enough team yet, you can promote interdepartmental relationship-building by having frequent all-team meetings and fun team-building events.
Set Up Regular Check-Ins
Encourage your managers to have weekly or bi-weekly one-on-one meetings with each of their direct reports starting from the first week. These meetings will help your new hire feel supported and develop a strong relationship with their manager, which is key to employee retention.
These regular meetings also set aside time for sharing feedback and advice so new employees know how they can improve and be more successful. Instead of waiting until the annual performance review, consider also having 30-, 60-, and 90-day performance reviews for new employees.
Build a Strong Small Business Team
To assemble a strong team, you need to recruit employees with the skills, experience, and professional values to be successful in their role and at your small business. Sign up to receive expert hiring advice that will help you get the right people in the door and then continue implementing these new hire onboarding strategies to help them succeed.