How to Avoid Negligent Hiring for Your Business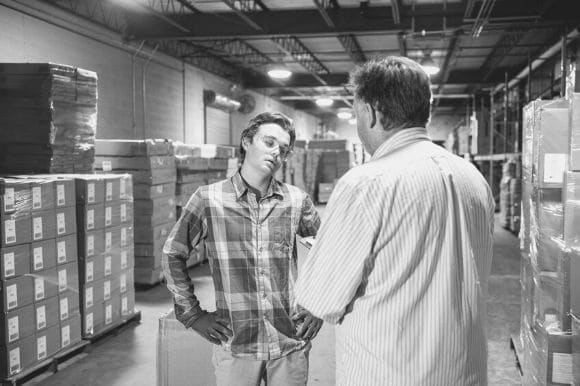 U.S. business owners could be found liable for harm caused by an employee if they "knew or should have known" the applicant posed a danger, but still hired them. Although negligent hiring laws vary from state to state, most state laws require employers to use "reasonable care" when hiring, with potential liability for hiring someone who presented red flags that they might harm someone.
The "reasonable care" standard is subjective. The judge must decide if the employer took the amount of precaution a "rational" person would take in the circumstances. Here's how you can structure your hiring process to best protect your business from this type of employer negligence claim.
What is Negligent Hiring?
An employee or customer can file a negligence claim against a business owner if they have been harmed by an employee and believe the behavior could have been anticipated based on the employee's background prior to their hiring. For example:
An employee at a moving company steals from a customer. A background check would have revealed that the employee had multiple theft convictions.
An employee sexually assaults another employee. The employee was hired even though a background check showed they had been convicted of sexual assault.
A truck driver hurts another driver in a car crash. The employer hired the person without looking at their driver's record which would have shown they had multiple convictions for driving under the influence (DUI).
What do the Courts Consider?
Negligent hiring laws are different in each state, so it's important to check your state's requirements. However, the courts frequently require plaintiffs to show:
The employer did not use "reasonable care" during the hiring process.
The employee was "unfit" or "incompetent" for the role for which they were hired.
The risk would have been evident if the employer had used "reasonable care."
The plaintiff was injured because the employer neglected to use "reasonable care."
The judge could require the employer to pay for the damages caused by the employee, such as medical expenses or the cost of the stolen property. Because these cases can be expensive and time-consuming to litigate, many are resolved through settlement agreements.
Some employers get Employment Practices Liability Insurance (EPLI) to cover negligent hiring and other claims like wrongful termination. EPLI policies generally protect companies from wrongful acts directed against employees, former employees, and job applicants.
How Can You Protect Your Business From Legal Claims?
It's important that you document your hiring policies and the steps you took for each candidate, so you have a record if you need it as evidence. Additional actions you can take to help prevent this type of negligence claim include the following:
1. Check a Candidate's Criminal Record
One of the best ways to prevent negligent hiring claims is to run a criminal record check. Keep in mind that many states and cities have "ban the box" laws that preclude covered employers from inquiring about a candidate's criminal record on a job application. It varies from state to state, but some require covered employers to wait until the interview stage or a conditional offer is made before getting the candidate's consent and running the check.
There are also federal laws and guidelines you should adhere to when you run a criminal record check. The U.S. Equal Employment Opportunity Commission (EEOC) enforces Title VII of the Civil Rights Act of 1964, which prevents companies from discriminating against applicants and employees "on the basis of race, color, religion, national origin, or sex."
Based on case law, the EEOC has found that a company is liable for violating Title VII if the employment decision disproportionately screens out a protected group and the employer is unable to show that it is relevant to the position and a business necessity.
The EEOC published an enforcement guidance with guidelines for using criminal background checks as part of your hiring process. For example, the agency recommends:
Eliminating policies that disqualify all candidates with certain criminal convictions.
Only considering crimes that are relevant to the job and could affect job performance or put the company at risk.
Implementing individualized screening procedures for candidates with criminal convictions.
Notifying the candidate that they may be screened out because of their criminal record and giving them the opportunity to respond and correct any inaccuracies.
2. Do Extra Due Diligence for Certain Jobs
If you're hiring for finance, education, healthcare, real estate, hospitality, and other service industries with a lot of customer or client contact, your legal team may recommend you do a more thorough background check to prevent negligent hiring claims.
Depending on the role, you may want to check a candidate's motor vehicle record (MVR) or credit report. As with a criminal record check, the Federal Trade Commission (FTC) and most state Departments of Motor Vehicles (DMVs) require you to get a candidate's permission first and give them a chance to refute any inaccuracies.
If you're hiring for a job that requires a license or certification, it is best practice to contact the appropriate organization to ensure that the candidate has an active license or certification. Similarly, if the job requires an advanced degree, you may want to call the college or university to check that the candidate is a graduate.
3. Call a Candidate's References
Another way to show you took "reasonable care" during the hiring process is to contact a candidate's references and all past employers to ensure that they worked for the company. A candidate's references may provide insights into their interpersonal skills, strengths, weaknesses, and what it's like to work with them.
Before contacting references, check if there are any relevant state employment laws you must follow. Find out if you need permission, what you can ask, and what the employers are permitted to tell you. Even if it isn't a state law, some employers have a policy of only verifying that the person worked there and their dates of employment.
Avoid Claims and Discover More HR Advice
These steps should help you protect your small business from negligent hiring claims. You're responsible for making sure your team complies with employment laws and follows best practices. Monster can help you stay informed. You can sign up to get HR and recruiting advice, news, and data delivered straight to your inbox.
Legal Disclaimer: None of the information provided herein constitutes legal advice on behalf of Monster.