How to Hire a Personal Assistant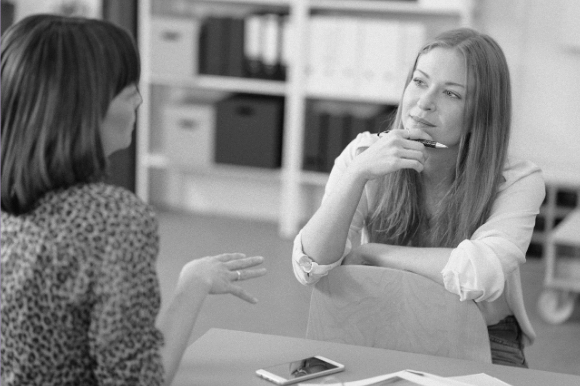 A stellar personal assistant is a trusted partner you can rely on to handle all your administrative tasks so you can focus on the work that will move the business forward. They'll screen calls from colleagues and clients so you don't get derailed when you're in the zone, schedule meetings so you have more time to prepare for them, file paperwork and expense reports so you don't need to, and more.
Sounds good, right? Here's how to hire a personal assistant so you can take back your to-do list and dedicate more time to impressing colleagues and clients instead of playing phone tag with them:
Attract the right candidates with an effective job description
Narrow down your candidate pool with screening software and short phone calls
Find the right fit with revealing interview questions
1. Hire Faster With a Crystal-Clear Job Description
Your first step is to write a personal assistant job description that indicates exactly what you're looking for so qualified candidates apply. Every job description has a few key components: a short introduction about the company, the job responsibilities, and the job requirements. Think of the introduction as an elevator pitch that entices top talent to apply and write two to three sentences about the company, culture, and a short description of the role.
In the responsibilities section, create a bullet point list of the job responsibilities that shows exactly what your personal assistant will be expected to do during the workday, such as managing your calendar and making travel itineraries.
Use the requirements section to list necessary skills like clear communication, organization, time-management, and the ability to prioritize and multi-task. This is also where you'll note any education or certification requirements and tools or software they should know. You can encourage more people to apply by separating the nice-to-haves from the need-to-haves, so candidates don't feel like they have to meet every single requirement to get hired.
2. Search Resumes and Select Top Candidates to Interview
With a clear job description in place, there's a good chance you'll have dozens or even hundreds of applicants as you determine how to hire a personal assistant for your company. That's a lot of resumes to sift through to find the handful of candidates that you'll want to interview. One way to save time is to use a resume search tool, such as SearchMonster, which automatically ranks and scores candidates based on your job description.
When you're reading a resume, see if the candidate has tackled the responsibilities and skills they'll need on the job, like fielding phone calls and drafting correspondence. Also check if they meet the requirements of the position like a degree, certification, or experience level. Focus more on their skills than the titles on their resume. A bookkeeper, secretary, receptionist, office manager, or file clerk is likely to have the skillset you need.
Once you've found your top contenders, schedule a screening interview to learn more before you decide who will move on to the next interview stage. This is usually a quick phone call so HR or the hiring manager can get a feel for a candidate and share more about the role, company, salary, and benefits so the candidate knows if they want to move forward.
A short phone call will also help you to assess the soft skills necessary for a personal assistant—such as their ability to communicate, to actively listen, and to conduct themselves in a professional manner. Screening calls will narrow your candidate list to people who are excited about the role and company.
3. Ask the Right Interview Questions to Find the Right Personal Assistant
Although screening calls are helpful, there's only so much you can learn about the person you'll spend 40 hours a week with, or more, from a 10- to 15-minute call. Longer interviews give you an opportunity to ask more questions, see a candidate's skills in action, and involve other interviewers.
One of the keys for how to hire a personal assistant is to make the most of each interview by asking insightful questions.
Be sure to ask interview questions that reveal their technical know-how, soft skills, and whether they would be a good cultural fit. Questions to ask a personal assistant may include:
Walk me through your resume. What were your main responsibilities and what software did you use to accomplish them?
How do you prioritize your to-do list and what would you do if you had multiple high-priority tasks from your boss, or multiple bosses, and were unsure what to focus on first?
What excites you about this role and working here?
Don't Hire Just Anyone—Find the Right Personal Assistant for Your Needs
Stellar personal assistants are in high demand, which means it's essential to get from the recruiting process to the offer faster, so you don't miss out on top talent. Now that you know how to hire a personal assistant, make it happen and find the right-hand person to help you achieve your professional goals. Cross it off your list by creating a free job posting on Monster today.