How to Comply With OFCCP Job Posting Requirements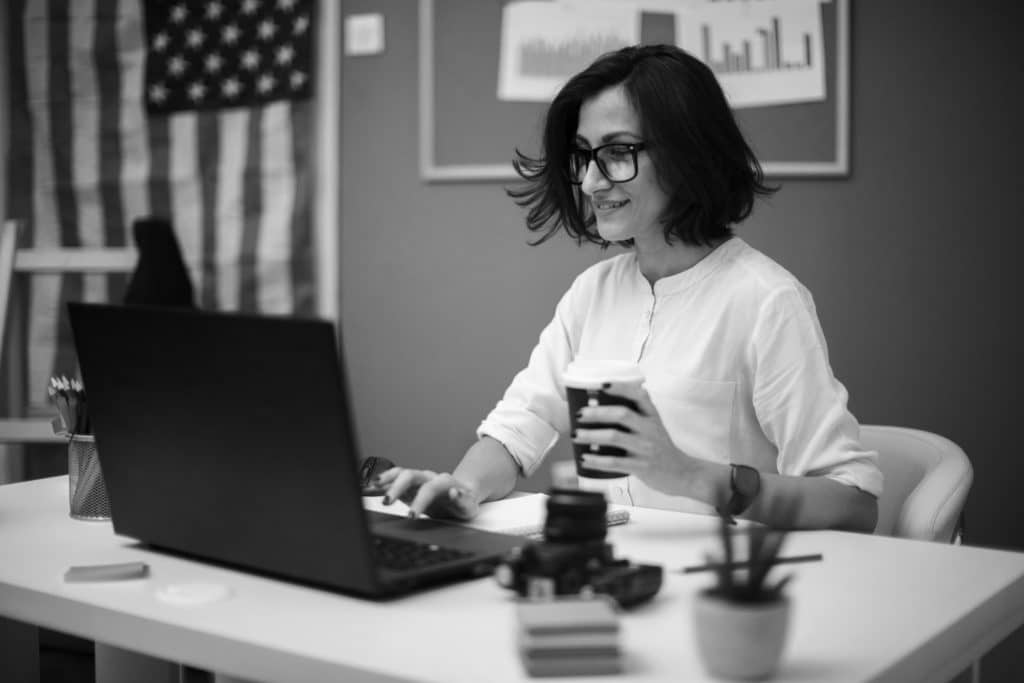 Any employer who wishes to do business with the federal government must become familiar with the Office of Federal Contractor Compliance Programs (OFCCP). The main mission of the OFCCP is to ensure that federal contractors practice affirmative action and make sure all job applicants and employees are treated equally regardless of race, color, religion, sex, sexual orientation, gender identity, national origin, or veteran status. To fulfill its mission, the OFCCP places a number of requirements on all federal contractors regarding hiring, recordkeeping, and other terms and conditions of employment. The requirements are detailed and complex. Federal contractors and those interested in becoming federal contractors should carefully review the OFCCP website, including its list of Frequently Asked Questions and OFCCP job posting requirements. However, here is a quick introduction.
Laws Enforced by the OFCCP
The OFCCP enforces three laws:
Executive Order (E.O.) 11246 prohibits discrimination and requires affirmative action to ensure that all employment decisions are made without regard to race, color, religion, sex, sexual orientation, gender identity, national origin, or veteran status.
§503 of the Rehabilitation Act prohibits discrimination and requires affirmative action in the employment of qualified individuals with disabilities.
The Vietnam Era Veterans' Readjustment Assistance Act (VEVRA) prohibits discrimination against specified categories of veterans protected by the act and requires affirmative action in the employment of such veterans. Because the requirements for employers of veterans can be complicated, the OFCCP also publishes a list of FAQs specifically related to hiring veterans.
Is Your Company a Federal Contractor?
The first question any employer must answer is whether they are subject to the OFCCP requirements at all. Only employers who meet certain thresholds are considered federal contractors and required to adhere to the OFCCP procedures. There are also exceptions to some of OFCCP's rules.
Additionally, construction contractors have special reporting and other requirements that differ from contractors that provide services or supplies. The OFCCP has issued a guidance to help both types of contractors understand their respective requirements.
Obligations of Federal Contractors
When it comes to OFCCP job posting requirements, the basic affirmative action and equal employment opportunity obligations recruiters should keep in mind include:
Provide equal employment opportunities and use affirmative action to employ and advance workers in a non-discriminatory manner.
Implement an affirmative action plan and maintain the required records.
Make your workplace and hiring process accessible to people with disabilities.
Comply with all requirements of the Vietnam Era Veterans Readjustment Assistance Act of 1974.
Allow OFCCP access to your worksite during compliance reviews.
File an annual EEO-1 report.
Recruiters and hiring managers need to be aware of these obligations as they prepare job listings, including the wording and information surrounding job descriptions, requirements, titles, and qualifications. You should also familiarize yourself with the OFCCP website in order to understand which exemptions might apply to your organization.
Specific OFCCP requirements
Here are some requirements to keep in mind.
Employment solicitations: All federal contractors and subcontractors are required to state in their recruitment postings that all qualified applicants will receive consideration for employment without regard to the characteristics listed above.
Reporting requirements: Federal contractors must compile and submit an EEO-1 report each year. The EEO-1 is a compliance survey that requires a contractor's workforce data to be categorized by race, ethnicity, gender, and job category to ensure that it is meeting affirmative action and non-discrimination requirements.
Recordkeeping requirements: The OFCCP also requires federal contractors to maintain records about their workforce including records of hires, promotions, transfers, terminations, and compensation. Other information that should be retained includes job descriptions, applications and resumes, interview notes, job offer records, and personnel files. Specific recordkeeping requirements apply under each of the laws the OFCCP enforces. Employers should be familiar with them all. These records will eventually be used to create an EEO-1 report and must also be available in the case of a compliance audit.
Affirmative action requirements: Federal contractors must create and maintain an affirmative action plan (AAP). Answers to FAQs about affirmative action plans can help employers determine if their plan is compliant with the law. Additionally, the OFCCP provides sample affirmative action plans to assist employers in developing their own AAPs.
OFCCP job posting requirements for online applications: The OFCCP requires that all federal contractors that accept job applications electronically make their online process accessible to individuals with disabilities. The OFCCP has materials to educate contractors about responsibilities toward applicants with disabilities.
Small Business Assistance
The OFCCP provides a basic overview of its requirements as they apply to small contractors. Some of the information (for example, a listing of employment practices that foster equal employment opportunities) is relevant to larger employers as well.
Compliance Assistance
As part of its mandate, the OFCCP conducts audits or reviews of federal contractors' businesses to make sure they are compliant with the law. However, the OFCCP also provides comprehensive compliance assistance for all federal contractors to help them prepare for the review. Lastly, it's always wise to consult an attorney to ensure your company is in compliance with all state and federal laws.
Get Help With Federal Recruiting, Compliance, and More
As a federal contractor, you have to abide by many complex laws and regulations. Learning about OFCCP job posting requirements, affirmative action obligations, or other hiring issues is a great first step to finding the right fit. Once you're ready, post your first job for free with Monster.
Legal Disclaimer: None of the information provided herein constitutes legal advice on behalf of Monster.