How to Hire a Software Engineer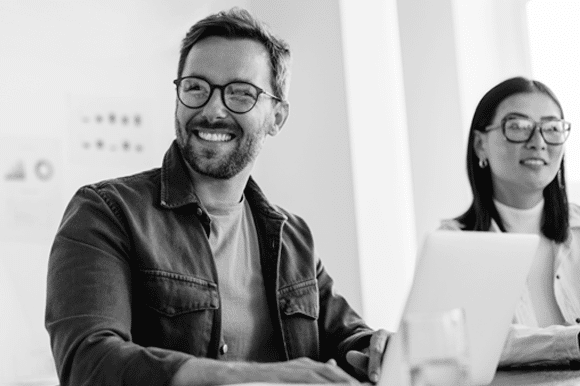 If you need to figure out how to hire a software engineer now, chances are you will need to recruit even more in the near future. Fueled by the proliferation of artificial intelligence (AI), robotics, and automation, and particularly the increased use of software and internet applications in consumer product development, from coffee makers to cars, the demand for software development professionals, including software engineers, is expected to increase by 25% in the next decade.
Filling the gap that will be caused by this dramatic uptick in demand for software engineers is particularly hard to contemplate when more than 80% of companies report that they have an immediate need for workers with development skills. An even higher percentage of employers—nearly 95%!—report that they are concerned about their inability to attract applicants with needed tech skills, with programming proficiency cited as their number one unmet recruitment need.
So how do you attract, vet, and select the qualified software engineers you need to design, develop, implement, test, and maintain software for your applications and systems when the competition is so fierce? The six steps below can serve as your road map to attract the tech talent you need now, and in the future, to grow your business:
Assess your needs and budget for the position
Craft the perfect software engineer job description
Develop and pursue a tech recruiting strategy
How to hire a software engineer: Asking the right questions
Before you hire a software engineer: Run a background check
Make an offer and negotiate a start date
1. Assess Your Needs and Budget for the Position
Calculate the expected revenue you think this position will produce for your company, whether it's through increased sales driven by product development and improvement or improved efficiency. Once you have a revenue expectation you can connect to the position, you can begin determining whether the expected cost of adding a software engineer to your staff will pay for itself.
This is not a position you are going to be able to fill on the cheap, so your first step is to research the going rate for software developers in your geographic area by using a salary tool that allows you to input the job title and location. Once you've calculated the likely cost in salary and benefits of hiring a full-time staff position, the next step toward learning how to hire a software engineer is to understand that you have a number of employment options. The option that's right for you will be determined by your answers to the following questions:
Can you afford this position, including recruiting and onboarding costs? If so, then proceed to step two.
If you can't afford the cost of an onsite full-time software engineer because your company is located in a city with a high cost of living, can you fulfill your development needs with a remote position at a slightly lower salary level?
Can you fill your software development needs by attracting highly qualified independent contractors who may be looking for a part-time opportunity, project-specific assignment, or a consultant role?
If you don't have an immediate need for a software engineer, consider offering an education stipend to an employee you think has the technical aptitude to acquire the coding skills you think you will need in the future. This training might come in the form of tuition reimbursement, certification costs, or online training.
2. Craft the Perfect Software Engineer Job Description
Once you've determined that you need and can afford to recruit a developer, it's time to craft a software engineer job description, which you will use as your primary recruitment tool. Even if you already have a job listing template that you've used over the years to attract new tech talent, you likely need to revise and update it to reflect the current state of the industry, deleting skills and job responsibilities that are no longer relevant and adding tasks and capabilities that you need in your next hire.
Make sure your job post specifies the coding languages and applications the new hire needs to know. You may even want to consider working with your in-house tech talent to devise a simple technical challenge that engineers with the requisite coding skills will be able to solve in a short amount of time and include it as part of your hiring process.
Near the beginning of your job listing include a short paragraph or bullet list that highlights what makes your organization unique, including your core mission and values and any perks and benefits that set you apart from other employers.
3. Develop and Pursue a Tech Recruiting Strategy
Now that you have an updated job description that highlights the qualifications you're looking for in a software engineer, along with the benefits you plan to offer, you can use the job post in all your recruitment efforts, from posting on job boards to sharing on your social media channels. To recruit in an in-demand field like software development, you'll likely need to go the extra mile by aggressively networking with local universities and professional associations.
4. How to Hire a Software Engineer: Asking the Right Questions
It can be intimidating to contemplate how to hire a software engineer to tackle your organization's tech needs. Interviewing applicants for highly specialized tech positions like software engineering can be challenging, especially if you and your fellow hiring managers are not computer engineers. Some ways to gauge each interviewee's technical knowledge would be to ask interview questions that test technical know-how:
What is your favorite coding language to work in?
What kind of applications and projects do you like to work on?
What application do you admire or believe is especially well crafted?
In addition to technical skills and knowledge, you also want to find candidates who possess soft skills, such as a passion and capacity for learning or the ability to explain highly technical information to non-specialists.
5. Before You Hire a Software Engineer: Run a Background Check
Once you've narrowed your field of applicants to a handful of finalists, you'll need to carve out time to undertake a reference check, including calls to the references provided by each top candidate. In addition, you should follow up with each listed employer to confirm the dates of employment and duties and skills provided on their resume. If this hire will be overseeing cybersecurity or will have access to confidential client information, you may want to go a step further and pay for a more robust professional background check.
6. Make an Offer and Negotiate a Start Date
Your final step is to select your lead candidate and make a fair offer based on the research you conducted during the first step. Be prepared to negotiate salary and benefits with your top-choice candidate. Workers in this field are likely to have their choice of positions, so you may need to elevate your offer to attain the talent you need.
Now That You Know How to Hire a Software Engineer, It's Time to Post Your Job
Posting your job description on Monster is an effective way to extend your reach and optimize visibility for your employer brand across a range of platforms and social networks.