Tech Recruiter Tips: How to Hire Top Candidates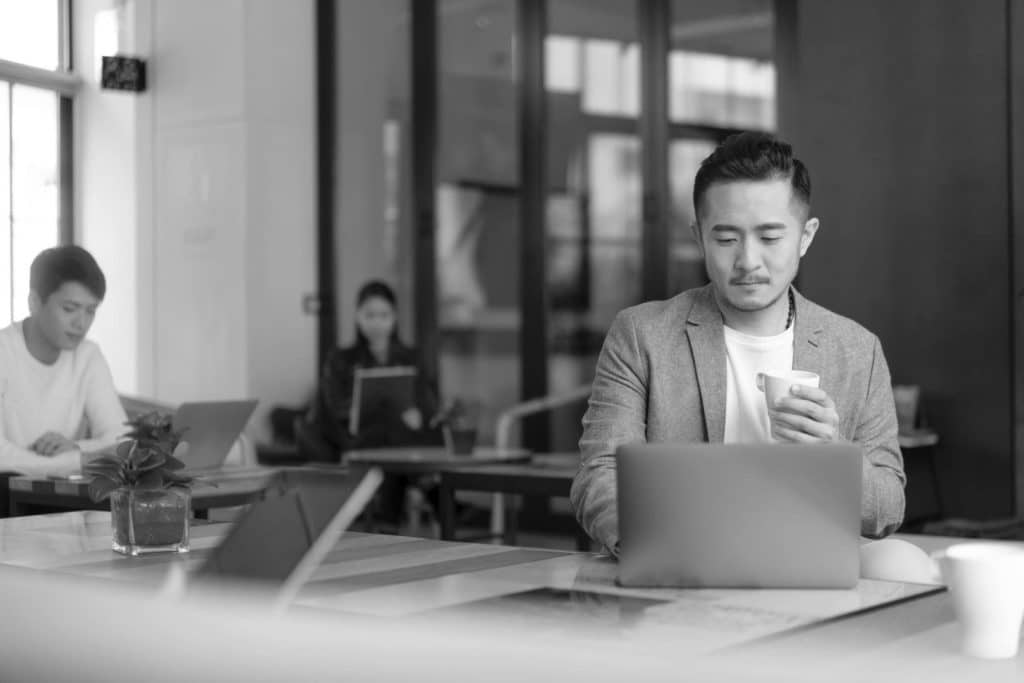 More than ever, tech professionals can't be categorized as either passive or active candidates. They're just always on. They always have an ear to the rail. They're aware of their value and ready to take the next opportunity at a moment's notice. This is bad news if you're a tech recruiter. It means your next placement isn't closed until it's closed—and it could still unravel on the candidate's second day on the job if something shinier and newer comes along.
So how can you succeed in the era of the always-on candidate? We asked expert recruiters for advice on how to woo those candidates and continue to win new clients.
Massive Opportunity in Tech Equals High Turnover
Since there's so much opportunity, it's hard for tech talent to turn it off, says Rod Adams, talent acquisition leader at the audit and consulting firm PwC. For recruiters, there's good and bad news in this trend. The good news is that millions of coders, software architects, and CIOs are out there right now with a "never say never" attitude to new career opportunities.
Here's how extreme tech turnover has become: Google's median employee tenure is 1.1 years, while Amazon's is just one year, placing both tech giants near the bottom for employee retention among Fortune 500 companies, according to a study by Payscale.
Many of these tech pros are satisfied with their jobs but feel little or no motivation to stick with them. They're "always on" simply because they can never escape the glare of recruiters' attention.
They make a hard decision whether they decide to stay or take a new opportunity, says Adams, "and then there's an element of debating internally, 'Did I make the right choice?'"
Develop a Sourcing Strategy That Engages Candidates Effectively
In the current age, a successful tech recruiter must engage these cherished candidates. They're solid gold prospects, but many are jaded by a job market that makes them feel like nothing more than a pricey commodity. The trick to differentiating yourself as a recruiter is to meet candidates on their territory.
Karen Gardner, chief learning officer at ManTech, a government contractor that hires out its tech employees to various federal agencies, says the key is to go where the talent is.
One way that ManTech engages contract talent is by creating and maintaining "communities of practice"—forums for interaction with experts and resources in hot specialties like cloud technologies and offensive and defensive cybersecurity practices.
Two of ManTech's communities of practice are called Network-Centric Solutions and Insider Threat Program, a cybersecurity forum. "Our professionals really like getting together to hear about different contracts," says Gardner. Their communities of practice provide the forums in which their professionals discuss best practices and common implementation patterns to deliver solutions that solve their customers' needs.
Recruiters Must Get More Technical Than Ever
As a tech recruiter, you'll want to use the latest tools to help you identify always-on candidates before you make contact.
For example, there are AI apps that can predict who's more likely to leave a job based on the update activity on their social media profiles, says Sean Dowling, partner and manager of recruiting strategy at search firm WinterWyman. Entelo, for example, is an app that can aggregate all of these various clues.
Granted, you probably won't master the technologies that candidates live for, but you can at least demonstrate technical literacy. Gardner says some of their recruiters are as technical as the tech talent they're seeking out and pay attention to emerging technologies just as quickly. Dowling points out that a lot of recruiters don't know how to look at code samples. If you don't know how, you should learn—perhaps from a candidate you've worked with for years.
Engage Potential Candidates on Their Turf: Online Forums
Recruiters also need to be active in the online forums where tech professionals live, for example by posting articles and updates on industry news, Dowling says.
Recruiters may need to invest time to identify the forums where candidates in a given specialty hang out. "When searching the other day for React.js developers, I found a forum called Hackr.io, a group of React developers that pose questions to each other," Dowling says. In addition to user forums, Hackr.io features programming courses, meetup listings, and tech industry news.
Get Personal—Fast—to Build Alliances
To succeed in the long term, every tech recruiter needs to dig in and build strong alliances with candidates. How? By showing candidates that you're invested in their future, not just the gig at hand.
ManTech does this with a big education and training perk, offering free tuition. ManTech partnered with Purdue University Global to close talent gaps in cybersecurity. Fringe benefit: For ManTech employees who are hired out on contract, turnover is 45% lower among those who take advantage of the tuition offer.
In the long game of tech recruiting, it pays to keep in touch with candidates whether or not you've hooked them up for their current gig. Adams of PwC says they have a focused alumni strategy that provides continuous learning opportunities, "so that we may be able to hire them back."
Go From Tech Recruiter Tips to Qualified Candidates Today
It can be a challenge to find and retain tech talent, especially when candidates are always looking for the next best thing. In such a hiring environment, it pays to have continuous access to the hiring market. With decades of experience and a global reach, Monster can be your pipeline to top tech talent. Find out how you can get a free job posting at Monster today.