How to Hire a Delivery Driver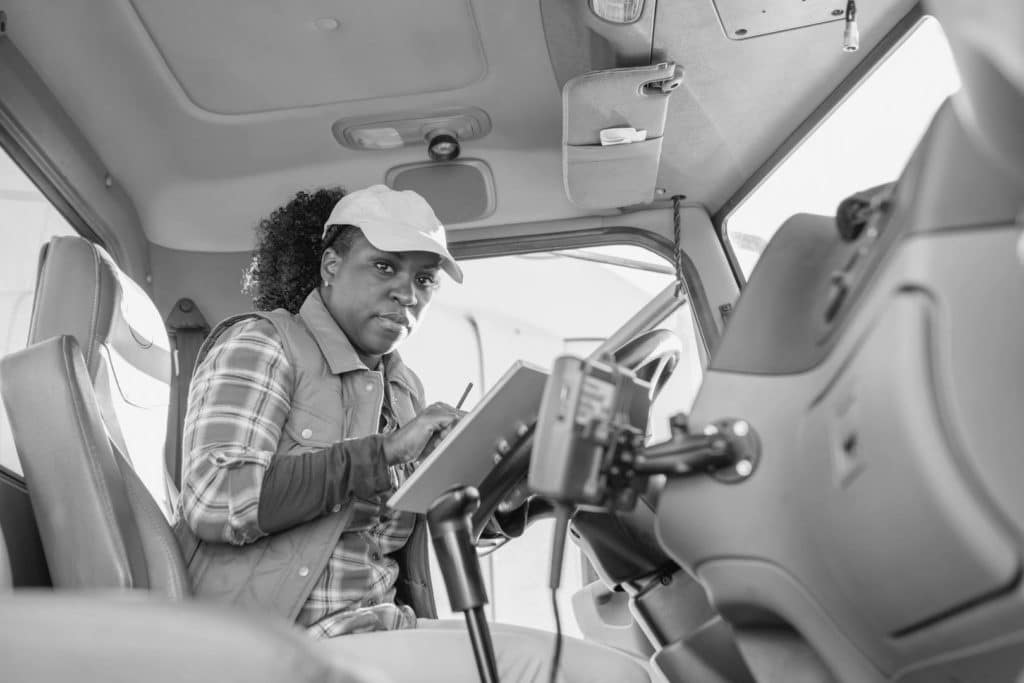 Logistics is all about supply and demand, and when it comes to qualified delivery drivers, demand has outpaced supply for years. If you're a hiring manager in the logistics sector, it's a good bet that you need to know how to hire a delivery driver, probably lots of them, as efficiently as possible.
Sure, driverless vehicles and drone delivery may alleviate some of this demand in the future, but no one is counting on automation replacing the need for light truck drivers any time soon. In the coming years, a growing number of consumers are expected to opt for at-home delivery over in-store purchasing, and most of these purchases will arrive the old-fashioned way—hand-delivered by drivers. This will result in an 11% increase in demand for delivery truck drivers and 160,000 unfilled driver seats over the next decade, according to the American Trucking Associations (ATA).
So, how do you stand out from your competitors in the contest for well-qualified drivers in the face of the industry's acute skills gap? The challenging task of attracting and identifying candidates with the safety mindset and customer service skills needed to work effectively in the logistics field can be made simpler by keeping these six key steps in mind:
Assess your needs and budget for the position.
Craft the perfect delivery driver job description.
Screen applicants and narrow your candidate pool.
How to hire a delivery driver: Ask the right questions.
Before you hire a delivery driver: Run a background check.
Make an offer and negotiate a start date.
1. Assess Your Needs and Budget for the Position
Determining the exact staffing level you need to maximize efficiency isn't easy. But if you are routinely falling behind on orders, it's probably time to hire more drivers.
If you find it challenging to find qualified drivers in your area, it might make sense to look to upskill and promote from within, particularly if you have warehouse workers or other onsite staff who you think have the self-motivation to spend their days working on the road. This way, you can focus your recruitment efforts on entry-level positions, which are much easier to fill, especially if you can demonstrate a tendency to promote from within.
Determine a fair wage using a salary tool to calculate median remuneration by job title and geographic area. Don't forget to factor in the cost of benefits, such as paid time off (PTO) and health and disability insurance.
2. Craft the Perfect Delivery Driver Job Description
Once you've determined your budget for the position, it's time to craft a delivery driver job description that outlines your expectations for the role and the attributes your ideal candidate should have, such as:
Customer service and interpersonal skills required to complete deliveries and interact with customers with professionalism and courtesy
Navigational skills and enough familiarity with the region to deliver goods to customers in an efficient and timely manner
Clean driving record, safety mindset, and organizational skills required to review invoices and complete daily routes safely and efficiently
Mechanical ability to use tools to perform routine repairs and maintenance
Given that the trucking industry—both long-haul and light-truck—has failed to attract women and younger drivers to its ranks in numbers high enough to keep pace with demand, you can increase the diversity of your applicant pool by mentioning your DEI policies and hiring initiatives in your job description and including a nondiscrimination clause.
3. Screen Applicants and Narrow Your Candidate Pool
Because there is no need for extensive education to become a delivery truck driver, you are likely to receive many applications. Consider using an applicant tracking system (ATS) to help you automate your screening process and select the most appropriate candidates to interview.
One effective way to leverage your ATS is to implement keyword searches by selecting the most crucial qualifications from your job description. Using what you've learned about how to hire a delivery driver so far, you might program your ATS to search for phrases like "safe driving" or "customer service."
4. How to Hire a Delivery Driver: Ask the Right Questions
By now, you should have a strong list of potential top performers. Employing an efficient, thorough, and fair interviewing process can help you pinpoint the finalists for the job who are most likely to become successful members of your team. This includes asking a variety of questions in the following categories:
Icebreaker questions to put applicants at ease
Behavioral questions designed to uncover job seekers' aptitude for problem-solving and fostering positive interpersonal relations, including with customers
Values-based questions to determine whether the candidate's core values align with those of your organization and current team
Skills and background-based questions, including asking questions designed to test for a sense of direction and the ability to follow detailed instructions
5. Before You Hire a Delivery Driver: Run a Background Check
Once you've narrowed your applicant pool to a handful of finalists, you'll need to carve out time to undertake a reference check by calling the references provided by each top candidate and following up with each listed employer to confirm the tenure dates provided on their application. Depending on the nature and value of the products you sell and transport, you may also want to go further and pay for a more robust professional background check.
6. Make an Offer and Negotiate a Start Time
The final step in your hiring process is to select your lead candidate and make a fair offer based on the research you conducted during step one. Be prepared to negotiate salary and benefits with your top-choice candidate, adjusting your offer to attain the talent you need.
Post Your Job Opening and Set Your Delivery Driver Candidate Search in Motion
Now that you know how to hire a delivery driver, it's time to get the word out and attract the right-fit candidates you need to keep your business moving forward. Selecting the recruitment plan that fits your needs with Monster is the first stage in your hiring journey.