How to Hire a Customer Service Representative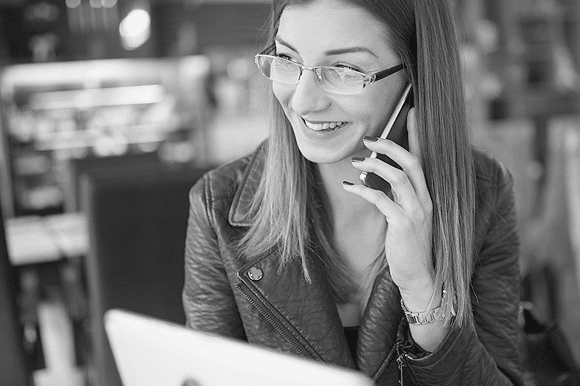 Studies show that 83% of your buyers consider good customer service an essential factor when deciding where to shop. Furthermore, 61% of buyers switch brands after bad customer service experiences. This means it's necessary to learn how to hire a customer service representative to quickly find and onboard a candidate who will make a good impression on your customers.
In this article, we'll show you how to:
Understand your hiring needs.
Write a compelling job description to attract good-fit candidates.
Screen applications to narrow your candidate pool.
Conduct thorough interviews and ask effective questions.
Set up a pre-employment test to ensure you're hiring the right person.
This way, you can be confident that the customer service representative you hire will be a good fit for your team and create a great experience for your buyers. Here's what you'll need to do.
1. Understand the Needs of the Position
To know what you're looking for in a customer service representative, you must first understand your customer service goals and what good-fit candidates look like. For example, is your team planning to increase outgoing customer service calls? Perhaps you're taking on an influx of customer concerns and questions or need to hire another representative to fill in for an employee on leave or resigning.
When deciding how to hire a customer service representative, it's helpful to consider the following:
Who your customer service representative will be serving, and how.
What team your customer service representative will be joining.
What experience will help them be successful in the role.
How you are going to measure their success.
You should also decide which hard and soft skills are needed to provide your customers with the best care. Common customer service representative skills include:
Strong listening, communication, and people skills.
Ability to show empathy and resolve issues quickly.
Impeccable problem-solving skills and ability to adapt and think on their feet.
Demonstrate patience and good time management.
Comfortable learning new software and keeping diligent records.
2. Write a Compelling Job Description
The next step to learning how to hire a customer service representative is knowing how to write a customer service representative job description that clearly describes the position's responsibilities. You will be able to pull together everything that you jotted down in step one and create a compelling job post that you can use to advertise your open position.
Your job description should include the following:
A description of the open position and what you're looking for.
A list of responsibilities the candidate would take on (fielding customer service calls, processing returns and exchanges, keeping call records, etc.).
The hours you will expect your customer representative to work (full- or part-time, nights, or weekends, etc.).
Benefits and perks your company offers.
Soft and technical skills needed to succeed in the role.
Required experience and education.
What action to take next, such as "learn more" or "apply now."
Next, post the job description in places where customer service representatives typically search for open positions, such as popular job boards. This will ensure your post gets in front of the right people.
3. Screen Applications to Narrow the Candidate Pool
Once you post the job description, you will have applications to sort. Use an efficient application-screening process to weed out candidates who don't fit the description so you only spend time interviewing strong matches.
To do this, consider requiring applicants to submit a cover letter in addition to their resume. This will give you a sense of the candidate's competence and how well they communicate.
Also, consider using an applicant tracking system (ATS), software that you can use to automate your screening process. You can program this software to scan resumes for keywords like "customer satisfaction" or "problem-solving." This will ensure you save time on vetting unfit job applicants.
4. Conduct Thorough Interviews
One of the final steps to learning how to hire a customer service representative is knowing how to set up candidate interviews. Take time to develop your interview process. Also, ask a well-rounded list of questions that give you a 360-degree view of the candidate's skills and experience.
For example, you could start by asking questions that break the ice and make the candidate feel comfortable, such as:
What interests you about customer service?
How did you hear about this position?
What do you know about our company?
Next, ask questions that uncover information about the candidate's customer service skills and experience. For example:
What is your experience using customer relationship management software?
How do you ensure you take good care of someone on a customer service call?
How would you describe your communication skills?
You can also ask these behavioral and situational questions to understand how candidates handle specific scenarios:
Have you ever had a customer contact you who was irate? What happened, and how did you handle it?
What was your biggest challenge when working as a customer service representative? How did you overcome it?
If a customer was having trouble understanding your directions, what would you do?
Finish up with closing questions that wrap up the interview and leave things on a positive note, such as "What questions do you have for me," or "is there anything you'd like to share we haven't discussed?" Also, use an interview checklist to be sure you cover everything thoroughly and stay on task.
5. Consider a Pre-employment Test
Over 80% of employers use pre-employment tests to understand how well candidates would do on the job. For customer service representatives, consider having them act as if they were on a call with a customer. You can also give them a written test to assess how they would handle different customer service scenarios, such as:
A customer has received a product that isn't working. What would you do?
If a customer called in with a question you didn't know the answer to, what would you say?
A difficult customer calls in demanding a full refund. How would you respond?
This will show you which candidates are willing to take their time with a customer and ask the right questions. It will also reveal who is confident enough to act and who might need extra guidance.
Now That You Know How to Hire a Customer Service Representative, Find Great-Fit Candidates Fast
Great customer service representatives are at the heart of your customers' satisfaction and your business's success. You already know how to hire a customer service representative. All that's left is to start your search today with a free job posting on Monster.