Hiring Home Health Aides: Job Skills to Look For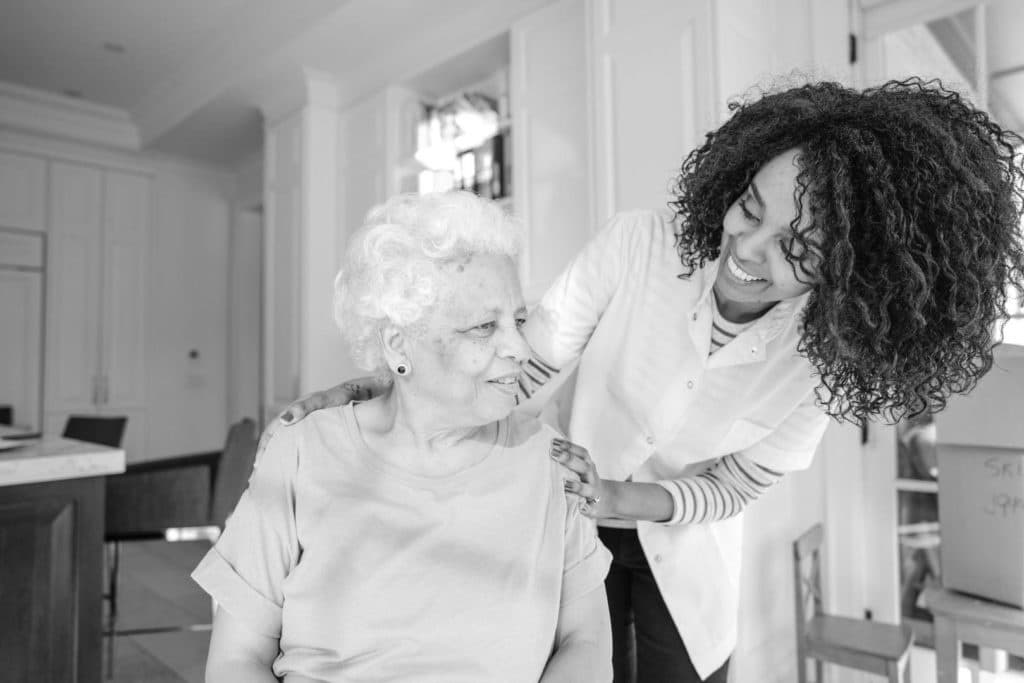 Home health aides, also known as HHAs, often spend long hours alone with clients. They're charged with ensuring health and safety, so recruiting for these positions is serious business.
Over the coming years, the Bureau of Labor Statistics predicts that home health aides will increase by 70 percent as the demands for assistance and companionship continue to rise. To meet these demands, you need to make sure you have the right process in place for hiring home health aides.
This article will cover ways to interview, source, and ultimately hire home health aides, with some practical tips from the experts.
Home Health Aide Certification and Training
Agencies and other home health providers typically require HHAs to hold a high school diploma or GED. Generally, there's no certification requirement for home health aides, but all 50 states mandate a minimum of 75 hours of training.
HHAs may train at community colleges, vocational or technical schools, on the job, or with a nonprofit organization such as the American Red Cross. The National Association for Home Care & Hospice offers the certification exam as well as training. Note that some states don't require criminal background checks for HHAs, but all employers should as a best practice.
Recruiter Tip:
New York requires home health aides to have a minimum 75 hours training, including 16 hours of supervised training in specialized areas such as nutrition, infectious disease control and patient confidentiality. Some agencies aren't certified for Medicare patients under Medicare's Conditions of Participation so they're more likely than others to hire home health aides with lesser qualifications.
Key Home Health Aide Skills
While home health care aides usually don't need certification, they definitely need skills to care for patients in their homes. These skills include the ability to:
Provide personal care to ensure the safety of clients in their own homes
Monitor vital signs and give medication, when permitted by law
Schedule doctor appointments and related transportation
Prepare some meals and do light housekeeping
Provide companionship, such as reading and talking to clients
Recruiter Tip:
Home health aides must have good organizational skills as, in addition to making sure that patients can get out of bed, they also need to arrange for their patients' outings and transportation. In addition an HHA must be comfortable helping with basic daily functions such as bathing, dressing, grooming, meal prep and light housekeeping and de-cluttering.
Key Home Health Aide Experience
Most home health providers prefer that HHAs have some experience. Mature adults who have cared for a loved one may qualify, even without having specific training or work experience.
Recruiter Tip:
Some providers run their own training programs, but when agencies hire HHAs, they will often retrain them based on their own approach. While you should usually look for a minimum of one year of experience, consider hiring new graduates of HHA programs if they've significant, relevant life experience. Often these experiences can be part of a candidate's motivation to work as an HHA.
How Home Health Aides Are Sourced
Some home health agencies regularly recruit graduates of training programs when hiring home health aides. Word of mouth, too, can yield high-quality candidates for HHAs. Another source is job postings, which should include shift and location information.
Recruiter Tip:
Qualified candidates typically come through word-of-mouth. Consider setting up open houses in communities, placing ads in local publications, doing job fairs and getting involved with community organizations. Also a referral bonus program for your current caregivers can be a smart investment.
When Interviewing Home Health Aides
When interviewing candidates, have face-to-face meetings to assess communication skills. It's important for home health aides to have a positive attitude. The best way to assess this is often in person when you can better read body language and other forms of non-verbal communication.
Also, candidates should be tested for real-time problem-solving skills as they can face a wide range of situations that call for quick thinking.
Recruiter Tip:
Use a screening test and face-to-face interviews with role-play questions to see how the caregiver would think and whether they would know when to call a supervisor. Assess their presentation and language skills and their comfort in speaking. This not only lets you know who you will be hiring but also how to match them with your clients.
How to Close the Deal When Hiring Home Health Aides
Shifts matter in this business. If you're recruiting, don't try to talk a candidate into a shift they don't want. Providers that subsidize health insurance premiums and offer a 401(k) plan have a big advantage in the hiring process. Among experienced home health workers, the reputation of the agency is also very important.
Recruiter Tip:
One thing that attracts candidates is long-hours positions, where candidates may stay with one client for their entire shift. Many HHAs must often visit two to four clients per day and travel between clients on their own time and at their own expense. With shorter interactions, many HHAs won't feel as though they're making a difference.
Hiring Home Health Aide Workers? Monster Can Help You Find the Best
Home health aides play a vital role in providing care and some degree of independence for their clients. So much depends on these workers, which is why it's critical to find the right fit for the job. But that's where we come in. Monster has extensive experience with finding qualified candidates and also has a global reach — and we're ready to help. Find out how you can post your position for free and start connecting with candidates today.