How to Hire a Personal Care Assistant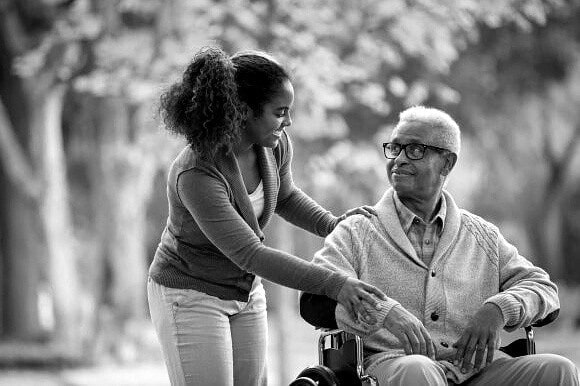 Understanding how to hire a personal care assistant is no simple task. In addition to handling the job responsibilities and meeting a specific client's needs, an effective personal care assistant also must develop a strong relationship with the client and their family, becoming someone they can trust.
Whether you're hiring someone for your facility or to work with a family member, it is essential to find someone with the necessary experience, skillset, and professional values. Here's how to hire a personal care assistant who will be a trusted companion for the client and someone family members can count on to take good care of loved ones.
Write a Job Description That Shows Exactly What You Need for This Role
An effective and efficient job search process starts with an in-depth job description that clearly describes the role and responsibilities. By taking time to write a comprehensive job description, you'll have time to think about the client's specific needs to know the exact skillset and tasks that their personal care assistant needs to provide the best level of care.
Job descriptions generally have a summary of the role, the job responsibilities, and the requirements. In the summary section, write a short description of the client's condition so the caregiver can decide if they have the right background to help them. A client recovering from a broken hip will have different needs than a client who is experiencing memory loss or a client who has a specific illness.
In the responsibilities section, list the tasks the personal care assistant will need to do for this client, like helping them get around safely and driving them to doctor's appointments. In the requirements section, be sure to list the necessary skills, certifications, licenses, and academic degrees.
Review Resumes to Choose Candidates to Interview
After you post the job, the next step is resume screening. A major perk of writing a detailed job description is that it can help you quickly determine if a candidate is a top contender. When you're sifting through resumes, see if a candidate has experience with the responsibilities and skills they'll need on the job and if they meet the mandatory qualifications like certifications and licenses. While experience working with clients with similar needs is helpful, an experienced personal care assistant can learn quickly and adapt.
Next, you'll schedule a short preliminary phone interview, also known as a screening interview, with your top contenders to decide who will move on to the longer interview. You'll learn a bit more about the candidate and can share more about the client, responsibilities, salary, hours, and benefits so top candidates can decide if they want to move forward with the hiring process. The screening interview will also give you a chance to check for some of the soft skills necessary for this role, such as strong communication skills, professionalism, and empathy.
Interview Personal Care Assistant Candidates to Find Out Who's Best for the Client
There is only so much you can tell about a personal care assistant candidate from a resume, cover letter, and short phone call. By now, you have a general understanding of the candidate's work experience, certifications and licenses, and soft skills, but a longer interview will help you clarify if this is the right fit for everyone. Caring for others' personal needs is difficult work, and it is essential to find someone who has the necessary hard and soft skills to be a comfort for the client and their family.
Depending on the client's needs, some of the required hard skills might be knowing how to drive a wheelchair-accessible vehicle, being able to physically lift the client, and helping clients with Activities of Daily Living (ADLs) like bathing, eating, and getting dressed. Just as importantly, a great personal care assistant will have the right soft skills like organization, attention to detail, patience, positivity, reliability, and strong problem-solving and communication skills.
A crucial aspect of learning how to hire a personal care assistant is understanding which interview questions will best reveal a candidate's experience and values. Questions may include:
What skills and qualities do you think make you an effective personal care assistant?
Why do you think you are the best person to help this client? Are you comfortable with the day-to-day responsibilities of this role?
What is your process for staying organized and attentive? For example, how do you keep track of doctor's appointments, necessary errands, and medication schedules?
Do you have a process for monitoring a client's symptoms and behavior? What would you do if you were concerned about a client's health?
Now That You Know How to Hire a Personal Care Assistant, Post Your Job
By this point, you know how to write the job description, screen resumes, and make the most of each interview. You also know exactly how to hire a personal care assistant who will make a positive impact on the client's life. Get started by creating a free job posting on Monster to reach qualified candidates and find the right person for the role.