Management styles for a millennial workforce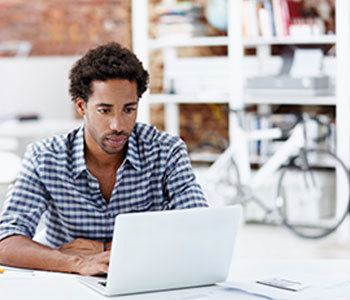 What's the key to cultivating productive employees and a satisfied staff? Are there certain management styles that work particularly well when it comes to keeping your millennial workers engaged?
Employers must learn how to better manage their millennial employees. While the needs of these maturing employees are not completely different from other generations of workers, there are a few key points to keep in mind as you manage the largest segment of today's workforce.
Millennials matter, more and more
Both Gen X and Boomer executives need to recognize that however different millennial work attitudes may be toward work, they are the generation that's coming into power.
"Some older managers have a hugely dismissive attitude toward millennials and all younger workers," says Joan Kuhl, founder of consulting firm Why Millennials Matter. "We need to tell elder employees, 'millennials' success is important for your legacy.'"
Keep in mind that the various layers of your multigenerational workforce require different types of management styles and career planning.
It's time to listen
Managers and executives who lack listening skills and ignore their employees run the risk of losing them — and the capital that their knowledge and ability represents.
Says Kuhl, "Managers can start with listening, in one-on-one talks, to find out an employee's thoughts on the work, on what the business can be doing better. It's also important to huddle more, to bring the team together."
Especially as millennials face an increase in job opportunities, companies are finding that employees are speaking up more. Managers genuinely interested in retaining quality employees would do well to listen.
Let millennials work to their strong suit
While some millennials may require some help filling a gap in their soft skills, many Gen Y employees bring valuable perspectives to the office. Senior managers who fail to recognize and act on these insights are overlooking a competitive advantage.
"In a previous role at a traditional manufacturer, I asked some millennials to redesign our office space," says Dan Hawkins, president of Summit Leadership Partners. "They did, with a hotel set-up and desks and filing cabinets on wheels — and productivity went up exponentially."
Millennials want to make real contributions for the benefit of their companies. It makes sense to foster their drive.
Mentor new hires on company culture
A well-structured mentoring program can be a great way to build bridges between company veterans and new hires. It can be especially useful in helping younger workers understand company culture.
"Employees who have been with the company longer are a product of its culture," says Hawkins. "But the new person won't have a true feel for the culture, and they may do things that are countercultural."
Millennials tend to welcome coaching on how to work within the company's culture. In the same vein, an old-schooler's cold shoulder could nudge the younger employee to cruise job postings over lunch.
Nasty managers threaten productivity and retention
Managers accustomed to running roughshod over hunkered-down staff need to make changes to their management styles — or risk alienating their employees and harming the company's bottom line. As the saying goes, people don't quit their jobs, they quit their bosses.
"Abrasive executives get found out," says Frank Faeth, principal at Faeth Executive Coaching. And as he explains, "if you're being mistreated at work, you're unproductive."
Boomers and Xers may also find that their younger reports are less averse to the risk of abrupt career changes. "Millennials are far less likely to put up with abrasive managers than Xers and Boomers," says Faeth. "It's so important for millennials to like what they do. They may not speak up; they're more likely than older workers to just leave."
Manage diversity with intention
There are many benefits to having a diverse workforce, and millennials point to diversity as something they're looking for in a company. But properly managing a diverse workforce may be something you need to work on.
"Companies say they want diversity and fresh thinking, but people not accustomed to that have a very difficult time," says Hawkins. "The leader's role is to understand that people are not the same, whether the differences are generational or have to do with race or gender." And that's a good thing.
Encourage differing viewpoints, provide opportunities for collaboration, ask for feedback and ideas, and get to know your employees as people. These tactics will set you up for success in managing a diverse team.
Good managers aid recruitment and retention
Leaders who adopt management styles that take the needs of millennials into consideration can help immensely with a company's recruitment and retention rates. Whether you're adding to your staff or looking for someone with excellent management skills, don't settle for subpar. Sign up for Monster Hiring Solutions to receive expert recruiting advice and the latest hiring trends.