Make your employee evaluation form work for you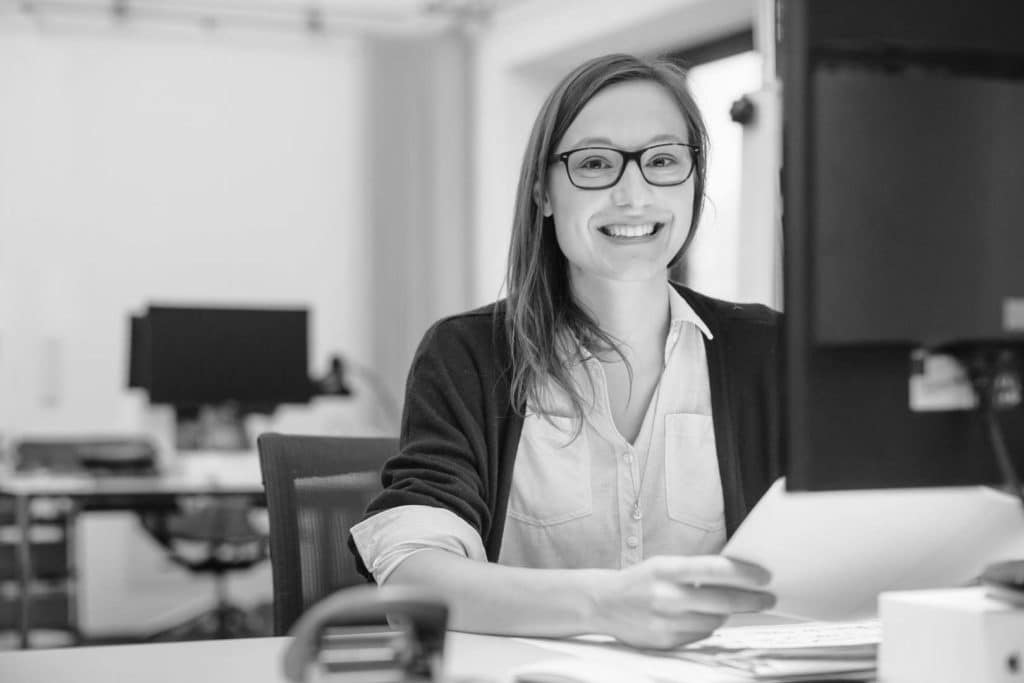 Most managers claim to know exactly who their top performers are, as well as those who need to pick up the pace. Sometimes it's obvious, but other times the contributions of your top talent may go unnoticed. Do you really know how your employees stack up, and whether they're meeting or exceeding your expectations?
In the effort to understand the performance of your workers, it really helps to have an effective employee evaluation form. When done right and applied evenly, such forms allow you to get out of your own way (i.e., avoiding biases and assumptions) and assess what they're really doing — or not doing — objectively.
We'll look at the importance of drafting an effective employee evaluation form, how they're used, and important legal considerations to keep in mind. Oh, and we'll also provide an employee review template to help you get started.
The benefits of an employee evaluation form
Ideally, an employee evaluation form will help you organize your feedback about an employee's performance; document their strengths and weaknesses (based on benchmarks and objectives); and provide direction for their future success. It can lay the groundwork for any corrective measures you may have to take, but it also can help your company better utilize workers who are ready for more challenges.
The employee evaluation typically is used annually, but it shouldn't be the only feedback and guidance your employees should be receiving. Instead, think of it as a summary of regular feedback your employees have received throughout the review period, with an action plan for the period ahead.
What to include in an employee evaluation form
The content of your company's evaluation form will depend on the type of work that's being performed, the specific goals and expectations of the employee, and other factors. However, the following tips will help you get started:
Include basic information about the parties involved (the employee and the reviewing manager, most notably), the review period, and when it's shared.
Make sure you use a clear, uncomplicated rating system and explain just what each rating means (i.e., 1 for "unacceptable" and 10 for "greatly exceeds expectations").
Goals should be measurable and time-based, whether employees set their own goals or they're handed down by management.
Even measurable goals may need some more nuanced explanation, so make sure you provide additional comments or expand on a particular accomplishment when warranted.
If something needs improvement, come up with a timed action plan to make those improvements; similarly, outline a timed action plan for expanding their skills or taking on new challenges.
While the evaluation form itself is a written document, it's important to sit down with each employee to discuss their review in private. Be honest, choose your words carefully, and end on a positive note. Your goal is to encourage their achievement, not cause resentment.
Some legal considerations
As with other aspects of the employee-employer relationship, you need to avoid certain legal pitfalls when evaluating your employees' performance. This includes the need to:
Comply with anti-discrimination laws
Respect the privacy of each employee's evaluation
Be reasonable with your evaluation (employees have sued for alleged bias or retaliation in evaluations)
Maintain records of the evaluation, including any supporting documents
Employee review template
There are countless ways to draft your employee evaluation form and you may have specific qualities or goals that you want to measure, but the following employee review template covers the basics:
Employee name / ID / position or title / department
Reviewer name / reviewer title
Date of last review / today's date
Characteristics
| | | | | |
| --- | --- | --- | --- | --- |
| Quality/Goal | Needs Improvement | Satisfactory | Good | Excellent |
| Works to full potential | | | | |
| Quality of work | | | | |
| Work consistency | | | | |
| Communication | | | | |
| Independent work | | | | |
| Takes initiative | | | | |
| Group work | | | | |
| Productivity | | | | |
| Creativity | | | | |
| Honesty | | | | |
| Integrity | | | | |
| Coworker relations | | | | |
| Client relations | | | | |
| Technical skills | | | | |
| Dependability | | | | |
Goals
Achieved goals set in previous review?

Goals for next review period.

Comments and approval
Set your employees' goals using the SMART method
Objectively and fairly assessing your employees' performance can be quite challenging, particularly in companies where roles are so different from one another and where employees may have different quarterly or annual goals.
When it comes to setting and tracking goals to use as the basis for evaluating your employees, one of the best approaches is to use the "SMART" criteria. The letters in this acronym stand for the following:
S — Specific: The goal must be explained in a specific-enough manner that it can be well understood by everyone involved.
M — Measurable: It needs to be measurable in order to determine whether (and to what extent) the goal has been achieved.
A — Attainable: Don't set unfeasible goals, which only set people up for failure.
R — Relevant: The goal must be aligned with the broader goals and mission of the organization.
T — Time bound: Give each goal a target date for completion.
For example, one of the people you manage has a goal to increase sales by 15 percent (specific, measurable, attainable) by the end of the quarter (time bound) in line with the CEO's broader goal of increasing revenue by 15 percent during that same period (relevant).
Find winning candidates for your job openings with Monster's help
If you want to write employee evaluation forms that exceed your expectations, first you need to find the right people. It's not easy, but the right tools and guidance can help set your company apart from the rest. Check out Monster Hiring Solutions, our free e-newsletter that delivers the latest tips on recruiting trends, management strategies, and more.
Legal Disclaimer: None of the information provided herein constitutes legal advice on behalf of Monster.