Termination Letter Template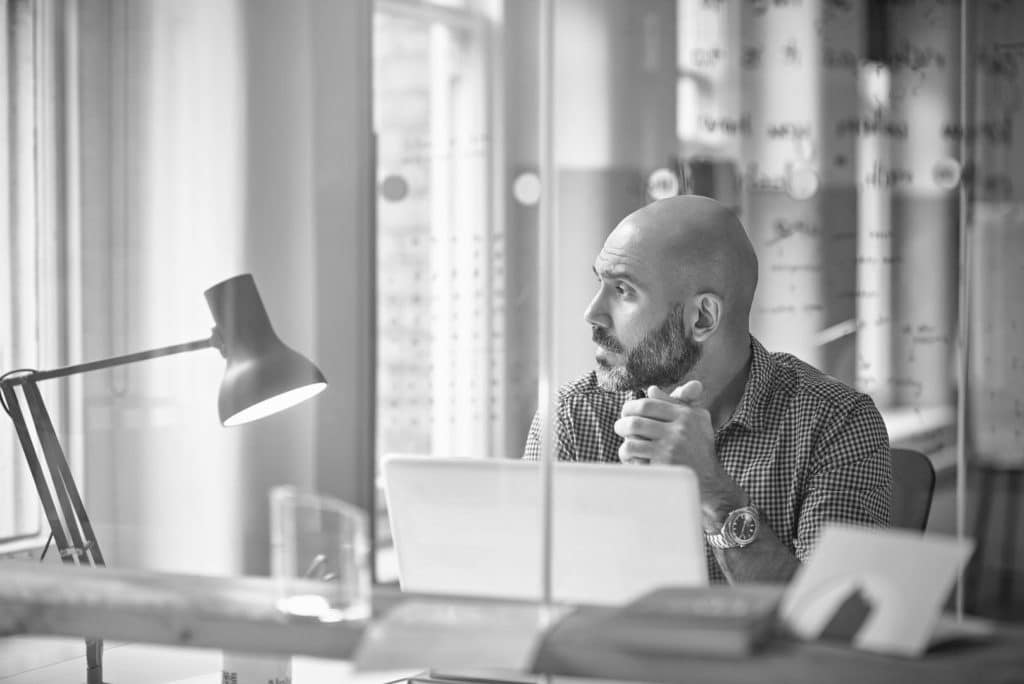 Serving a termination letter is nobody's idea of a good time. One of the most difficult decisions a manager must make is whether to cut their losses and let an employee go. Sometimes staff needs to be cut in the form of layoffs, but other times it's for poor performance or misconduct. Whatever the reason for the termination, you want to make sure you're honest and direct, but also graceful and fair. Additionally, you want to protect your organization from possible legal action.
One of the best ways to achieve those goals when you have to fire or lay off someone is to write a  letter. This should accompany (not replace) a private meeting with the person being let go, typically with a human resources representative present.
We'll explain what it can include and some legal and HR considerations and provide a template that you may use to draft your own.
Why Write a Termination Letter?
Perhaps you're dealing with an employee who never quite lived up to their expectations and they just dropped the ball on an important project. Maybe it's the last straw, but do you really want to yell "You're fired!" in the heat of frustration, within earshot of colleagues?
Doing so may rid you of a problem employee, but you may have created new problems in the process. Even if you take the conversation to a private location, such as your office, verbally terminating them could sound more like a knee-jerk reaction than a measured response.
Taking the time to write a letter of termination helps you organize your thoughts and spell out exactly why the relationship is no longer working. In some cases, as you're writing the letter, you may even discover ways to remedy the situation without firing them. If you do end up firing that person, though, having them read the letter and then asking if they have any questions could alleviate some of the tension.
Legal and HR Considerations
Suppose the person you verbally fired in the previous section has a disability, is over the age of 40, belongs to a racial minority group, or is otherwise protected by anti-discrimination laws. Even if you had a very good reason to fire them, the lack of a written record (including past performance reviews as well as an employee termination letter) may make it difficult for your company to defend its reasons to terminate.
Depending on their employment status (i.e., whether they're a contractor) and the laws of your state (some require last payment at the point of termination), you'll want to clarify in the letter what you owe them and any applicable deadlines. You can alleviate a big area of contention by writing that their final paycheck will be provided to them according to the laws of your state. This could be on their last day of employment, or within a specific number of days after their termination. If you're not sure what the law is in your state, an employment law attorney can help.
Also, they may need to return company property, such as a laptop, mobile phone, or other items. By including these items in the letter, you've created a record showing that you provided them with notice should legal action be needed down the road to recover any property.
Keeping your letter on file preserves a written record of why an employee was terminated, what notice was provided, and that your company took steps in compliance with the law.
What to Include 
A professionally written letter can help protect your company while giving the recipient a clear and direct summary of what led up to the firing and where things stand in terms of unpaid vacation, equipment returns, and so on. Here's what you should include:
The basics: Include the name of the person being terminated, the name of the company, and the manager/HR person handling the process; also include the date of the letter and the date the termination is effective (if different).
Reason for the termination: Note whether it's a planned layoff or a termination for cause (in which case you should detail the reasons).
What led up to the firing:  If it's a termination for cause, remind them what led up to the decision, including any chances they had to correct their course.
Company property: List all the property they must return, when it must be returned, and any special procedures for doing so.
Final paycheck and accrued vacation: As noted above, this will depend on a number of factors. Check with legal counsel to ensure compliance with state and local laws.
Health care, retirement, etc.: If they have health care benefits through your company, inform them of their rights under COBRA. If they have a 401(k), give them information about how to roll it over to another account.
Termination Letter Template
The following template will help you organize your thoughts and get started:
Dear [employee's name],

I regret to inform you that your employment with [company's name] has been / will be terminated as of [termination date]. As discussed, we're terminating the employment relationship because [give summary of your reason].

Beginning [termination date], you will no longer be eligible for compensation or benefits associated with this position. Please make sure you return [list any company property that must be returned] by [date of deadline] to [name and address where materials can be dropped off or mailed].

You will be paid your salary until [termination date — if applicable] and are entitled to your accrued vacation days [if applicable]. You'll also receive severance pay in the amount of [amount and terms, if applicable].

Be advised that you have signed a non-disclosure, non-solicitation, and non-compete agreement [if applicable]. If you have any proprietary information about our company on your personal devices or hard copies, you must delete it immediately.

If you have any questions, you may contact me for up to [number] working days after your final day.

We wish you all the best in your future endeavors.

[Your name and signature]
While this sample can serve as a helpful guide as you write your own, it's always a good idea to review any letter of termination with an employment law attorney to ensure that your letter achieves your goals and limits the legal exposure of your company.
Monster Can Help You Recruit Top Talent and Minimize Terminations
If you're reading this article and reviewing our termination letter template, you may be ready to find a replacement. Letting go is never easy, nor is finding the best candidates for your company. With Monster Hiring Solutions, our free e-newsletter, you'll get expert insights on recruiting and hiring strategies sent directly to your inbox.
Legal Disclaimer: None of the information provided herein constitutes legal advice on behalf of Monster.