How to Avoid Negligent Retention for Your Business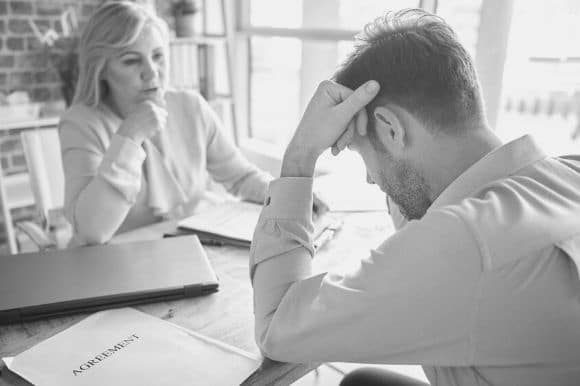 In certain circumstances, U.S. business owners could be held liable for harm caused by one of their employees. An individual can sue for negligent retention if they believe the company "knew or should have known" the employee was likely to cause harm—such as harassment, violence, theft, or fraud—but didn't terminate their employment.
If you don't have an HR department or in-house counsel at your small business, it's up to you to learn and follow employment laws and best practices. Here's what you need to know about this type of employer negligence claim and how to avoid it.
When Could You Be Found Liable?
An employee or customer who is harmed by one of the company's employees can sue for this type of negligence if they believe the company "knew or should have known" the employee was a threat. The complainant will likely have the strongest case if the employee harmed an employee or customer previously and was not fired. For example:
An employee brings a weapon to work and isn't fired. They later violently injure an employee.
An employee sexually harasses an employee and isn't fired. They later commit another act of sexual harassment.
An employee threatens to hurt another employee and the business owner doesn't discipline the employee. They later hurt an employee.
What Will the Courts Consider?
Each state sets its own negligence laws, so it's crucial to check the negligent retention definition in your state. For example, courts in some states will only hear cases in which the plaintiff has been physically harmed. Generally, the plaintiff must show:
The employee works for the company.
The employee is incompetent.
The employer "knew or should have known" the employee is incompetent.
The employee harmed the plaintiff.
The fact that the employer retained the employee is the "proximate cause" of the harm.
The court could require the business owner to pay the damages caused by the employee, such as paying for the complainant's medical bills or stolen property. It can be expensive and time-consuming to litigate these cases, so another option is to resolve them through a settlement agreement.
Some business owners get Employment Practices Liability Insurance (EPLI) to cover employer negligence and other claims like discrimination and wrongful termination. EPLI policies generally protect businesses from wrongful acts directed against employees, former employees, and job applicants.
How Can You Protect Your Business From Negligent Retention Claims?
There are multiple actions you can take to help you avoid this type of negligence claim. For example:
Launch a Thorough Investigation
If an employee or customer tells you or a member of your team that they have been harmed by one of your employees, it's important to investigate. You are legally obligated to conduct a prompt investigation when someone reports workplace harassment, workplace violence, fraud, theft, discrimination, and additional incidents. If you can afford to, it can be beneficial to hire a firm to launch an independent investigation to remove the appearance of bias.
There are several other investigation best practices that employers should follow. For example, your legal counsel might recommend separating the complainant from the individual throughout the investigation by giving them a paid leave of absence, shifting their schedule, or having them temporarily transfer teams. (However, the complainant should agree to the plan because otherwise it could be viewed as retaliatory.)
It is also important to keep detailed records throughout the investigation process and to save evidence like emails or text messages. These records can be used in court or in mediation to show that you thoroughly investigated the incident before making a decision.
Take Action After an Investigation
When evaluating this type of negligence claim, a judge is likely to consider how you reacted when the investigation revealed that the employee harmed another employee or a customer. As with the investigation, document the action you took and keep it in the employee's personnel file.
The best way to prevent a negligent retention claim would be to fire the employee. However, if that seems too severe for the incident, a judge will likely consider other actions. For example:
Moving the employee to a different team.
Reassigning the employee to a less customer-facing role.
Heightening the supervision of the employee.
Requiring the employee to complete additional anti-harassment, anti-discrimination, and ethics training.
Issuing a formal warning.
Increase Supervision and Training
While it is especially helpful for avoiding negligent training and negligent supervision claims, increasing supervision and training (assuming both are done in accordance with best practices) can also help protect against negligent retention.
With increased supervision, you're likely to identify problematic behavior sooner so you can act faster. You may also want to implement more anti-harassment, anti-discrimination, and ethics trainings for the entire company. Be sure to document your supervision and training processes and make sure the company's anti-harassment, anti-discrimination, and ethics guidelines are stated clearly in the employee handbook.
Learn More HR Best Practices
These strategies should help you protect your small business against negligent retention claims. If you don't have an HR department or in-house counsel, there is a bevy of best practices and employment laws to keep track of on top of your other responsibilities. You can sign up to receive HR advice, data, and news from Monster so you can spend more time on implementation than research.
Legal Disclaimer: None of the information provided herein constitutes legal advice on behalf of Monster.