5 Strategies for Small Business Growth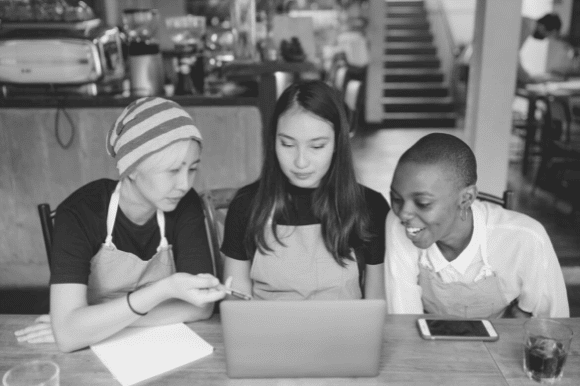 In some endeavors, holding steady is a good thing. It suggests stability. However, this is not the case for small business owners. The truth is, if you're not committed to small business growth, you're not going to survive.
Your small business needs to aim for a year-over-year growth rate of at least 15 percent just to stay safely ahead of inflation and have enough revenue to invest back into your company each year. Getting to that 15 percent growth rate might be as simple as raising your prices or looking for less expensive suppliers, but for most small business owners the math won't be that simple.
Small business growth requires a multi-tiered game plan that employs several tactics simultaneously. The five strategies below can help you hit your growth targets and ensure that your small business remains robust and thriving for years to come.
1. Create a Growth Plan for Your Small Business
Before you do anything else, you need to have a plan. Your local small business development center can provide expert assistance on how to map out your plan, including helping you find funding if you suspect you might need to raise investment capital to make your plan work.
Follow these steps to put together your growth plan:
Collect data on your current sales, distribution streams, profit margins, pricing, and costs.
Do research on expected price increases that might affect your costs.
Calculate how much growth you'll need over the next year, or even the next 3-5 years, for your small business to remain viable.
Evaluate your products and services. Which are selling well, and which are languishing?
Include a strategy for how you will compete against other businesses in your niche. This could mean underpricing your competitors, building a reputation for superior quality and service, or refining your sales, marketing, and product design to appeal to an untapped market segment.
Make sure you perform cost-benefit analysis for each investment you make to achieve growth. Set goals on how much revenue you hope to bring in, along with strategies on how to meet each goal. As you move forward, measure your progress and adjust your plan accordingly.
2. Tend to Your Current Customers
There are two avenues for growing market share: horizontal growth aims to increase your reach to new customers, while vertical growth aims to increase sales from your current customer base. Don't make the mistake of focusing solely on expanding sales channels and taking your current customers for granted, as small business growth is not limited to new markets or customers.
Instead, focus on providing excellent customer service with your current clients. Traditional brick-and-mortar small businesses are in an excellent position to create and maintain customer loyalty. They get to know their customers' names and favorite orders. What they often neglect to do is track their regular customers using metrics.
By offering your current customers discounts in exchange for feedback, you can learn what problems they solve by buying your products. Not only can you use this information to reach new customers, but you can also use it to upsell to your regulars. Customer loyalty programs are a great way to develop brand loyalty and identification, and have been shown to increase customer purchases by as much as 300 percent.
Finally, ask your satisfied customers to provide testimonials for your web site and other marketing channels.
3. Focus on Marketing to New Customers
Relying on current customers to increase demand for your products will only get you so far. You'll also need to develop a customer acquisition strategy to attract new ones. The best way to develop new sales channels is to develop a marketing strategy that generates sales leads and increases brand awareness.
Use digital marketing channels, starting with your web site, to talk about your products, offer discounts, and provide useful information to users, thereby increasing their trust in your brand. Your small business growth plan should include annual marketing goals that increase your reach. For example, if you already use social media, make it a goal to add a newsletter as well. If you already have an online storefront, add a learning center or blog.
Offer discounts for first-time purchases that keep customers coming back to your virtual or physical retail space. For example, you might offer users a redeemable online coupon if they sign up for your newsletter.
Another way to expand sales channels is to develop partnerships with other businesses and organizations. For example, co-sponsor a fundraiser for a local charity with a neighboring retail store or join your local chamber of commerce. Also, consider cross-promoting with other businesses that complement your own, but that are not direct competitors.
4. Optimize Tech and Automation
Evidence indicates that small businesses that invest in tech weather tough times and economic downturns better than those that don't. Technology can be a cost-effective way to increase productivity, cut costs, and free up time, all of which is especially important for small businesses with limited staff.
Applications and software platforms can aid with inventory tracking, cost estimates, bookkeeping, pricing, purchasing, employee scheduling, payroll, and more. But figuring out which tech solutions you need can be daunting. You'll want to build out a tech strategy just as you would any other aspect of your small business growth strategy.
Begin by making a list of the biggest demands on your time: Do you lose days to tracking inventory and dealing with vendors? Or is your biggest headache keeping track of sales and billing? Once you've listed your top two or three most onerous responsibilities, you can begin researching technical solutions to address them. And If you don't yet have a digital storefront, web site, or social media marketing presence, work to develop them.
5. Hire Customer-Focused Employees
At a certain point in your small business growth trajectory, you need to stop trying to do everything yourself. Even a bare-bones staff won't be enough to keep your growth rate on an uptick forever. For maximum growth you will need to implement a hiring strategy that attracts diligent, curious, hard-working employees who are as enthusiastic about your products as you are.
Focus on hiring with an eye toward digital marketing skills, customer service, and tech. If you can't yet afford to hire full- or part-time staff, consider contracting for help with core functions that can be outsourced, such as marketing, bookkeeping and finance, and inventory and fulfillment. Investing revenue back into your business by hiring good staff will free you up to focus on what you do best –coming up with new product offerings and building long-lasting customer relationships.
Want to Make Sure Your Small Business Growth Is Assured? Sign Up for More Insights
You know the basics of how to plan and implement a strategy, but an entrepreneur's work is never really done. Could you benefit from additional, expert insights into recruitment and management? Sign up to learn more about small business hiring tips and other avenues to success.