New Manager Tips and Suggestions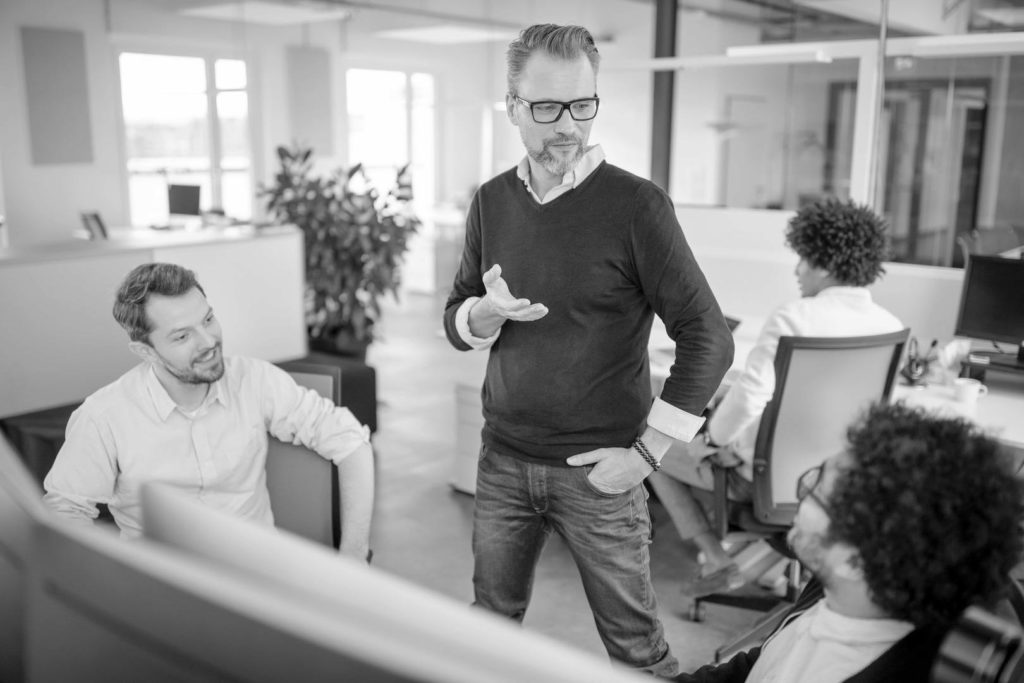 When you're a new manager, tips and mentoring support from seasoned managers can mean the difference between success and failure. Rebecca Congleton Boenigk, who launched the ergonomic furniture company Neutral Posture with her mother Jaye Congleton in 1989, learned this the hard way. She ultimately succeeded and was able to grow the company, but she realized that the leap from entrepreneur to manager is anything but intuitive.
Boenigk still remembers her company's early days when she was learning how to manage a staff while also working to grow her business. Like many entrepreneurs, she thought it was necessary to do everything herself. But, after realizing how unrealistic that expectation really was, she began to meet an increasing number of business owners who were willing to help first-time managers.
Having a mentor is one way that novice managers can learn how to grow and adopt managerial habits. Managing a staff can prove to be a huge challenge for many small business owners, regardless of how successful they are getting the business up and running. It requires a different skill set and takes time for entrepreneurs to develop their own management style.
If you're a small business owner and managing others for the first time, learning from experienced mentors can help you build a strong company by keeping your employees motivated and productive. The following new manager tips and suggestions should help you on your way to becoming a successful leader.
Set the Bar High by Example
It's hard to demand professionalism from your staff if you don't model that same behavior. As a business owner, you set the tone for your small business and your employees will always look to you as an example for what is expected. For example, if you're chronically late paying vendors, throw a fit after receiving customer complaints, or come in late every day, you really can't expect your employees to exceed that low bar.
If you openly favor certain employees or look the other way when workplace bullying or harassment occurs, then you're sending a clear message that this type of behavior is accepted or even encouraged. Everyone is watching you and they will treat your business just like you do—or worse.
Inspire and Motivate Your Staff
One of the most crucial new manager tips is the importance of providing your employees with what they need in order to feel valued and to ultimately succeed. Your employees are the most valuable (and, in most cases, the most expensive) asset your business has. Cultivating an environment that inspires and encourages your staff to reach their highest potential and work together as a team will translate into overall business success.
At Neutral Posture, for instance, Boenigk says her employees enjoy profit-sharing, flexible schedules, excellent benefits, and extra perks such as a rewards program for employees who go above and beyond. This is especially important for small businesses that may not be able to match the compensation levels or prestige of larger, more well-known competitors.
Be a Great Communicator and an Active Listener
Poor management communication is often one of the biggest challenges first-time managers have, especially for those who have been particularly successful in non-management roles. Rather than hiding in your office, it's important to engage your staff in brainstorming sessions, have regular staff meetings, and generally make sure everyone is kept in the loop and held accountable.
Before requesting updates from your staff, share with them the status of your own projects. This goes back to leading by example, since reciprocity not only builds trust and teamwork but is at the heart of effective communication.
Clear communication (which includes active listening) will enable you to better understand the challenges and needs of your employees. Boenigk believes in creating a culture of innovation by soliciting regular feedback from staff members on areas where the company can make improvements. More formal strategic planning sessions are held on a regular basis to address strategies for things like increasing sales and product development.
Learn to Delegate
As a small business owner, it can be tempting to want to oversee all aspects of your business, but as your company grows that's usually not realistic. One of the most difficult new manager tips to master is learning how to let go of certain tasks and responsibilities. When Boenigk and her mother first started to hire managers, they looked for smart people who had skills that complemented their own, and were passionate about their work.
In addition to delegating the right tasks to the right people, small business owners must take time to onboard new managers, instead of simply plugging them in and hoping for the best. Investing in their employee training not only gives new managers a great head start, but also illustrates your commitment to their career and the success of the business.
Take These New Manager Tips to the Next Level and Build a Great Team
Continually making efforts to improve your managerial skills is important, whether you're a first-time manager or you've been in the role for 20 years. Mastering the recruitment process and putting together a top-notch team is equally important. Sign up with Monster to receive expert recruiting advice, the latest hiring trends, and more, delivered free to your inbox.