5 Healthcare Recruiting Tips for Success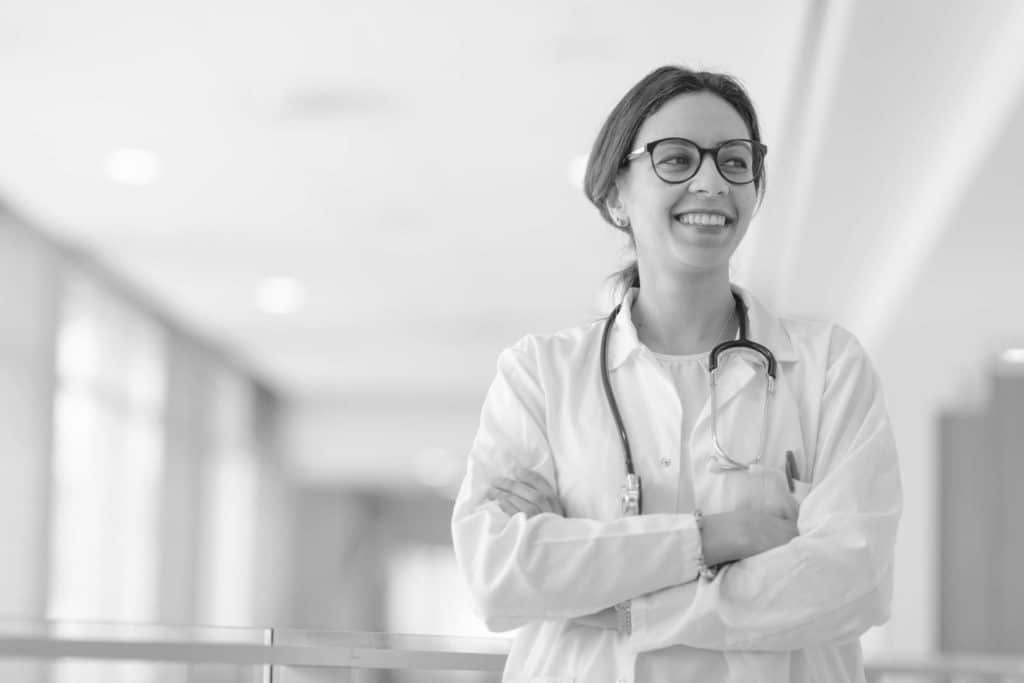 If you're running a healthcare facility, chances are you need to staff up. Healthcare recruiting, especially for highly skilled positions, has been at a crisis point for years.
Attracting qualified candidates in adequate numbers in rural and underserved communities can be especially challenging, and in some healthcare sectors, such as assisted living and long-term care, sustained understaffing has become the norm.
But there are steps you can take to improve your healthcare recruitment efforts. The five tips below can help you attract better-fit candidates and improve employee retention.
1. Write and Post Stronger Job Descriptions
If your current job listings are failing to attract an adequate number of candidates for open roles, consider overhauling your job descriptions companywide. Typically, hiring managers tend to maintain old templates, adding on new duties and desired skills without eliminating older sections of job descriptions that may have become obsolete. As a result, descriptions become exhaustive and prohibitive, discouraging candidates who have some but not all of the listed qualifications from applying.
To combat this hurdle, look at each job description with fresh eyes, working with department heads to eliminate outdated job duties and credentials. Emphasize the aspects of your workplace culture that are most likely appeal to today's highest performing job seekers, such as opportunities for professional development and a commitment to diversity, equity, and inclusion (DEI)
Using freshly revised, clear, targeted job descriptions that highlight the best aspects of your workplace should help optimize your healthcare recruiting strategies and grow your applicant pool, especially if you post it on both general job boards and with sector-specific associations and publications.
2. Invest in Automated Recruiting Solutions
By using applicant tracking systems (ATS) and other recruiting software to help automate repetitive tasks, you can free up valuable time to focus on high-impact healthcare recruiting initiatives such as sourcing and outreach to industry associations and training programs.
By using scalable recruiting solutions, including chat bots and artificial intelligence (AI), and you can automate a wide range of recruiting tasks, including:
Resume filtering
Searching for candidates on job boards
Candidate outreach
Skills testing and assessment
Interview scheduling
Onboarding paperwork management
3. Offer Competitive Compensation and Benefits
In a competitive sector like healthcare, offering a competitive salary and an attractive benefits package is essential. An automated salary tool that allows you to calculate median wages based on job title and geographic area can help you gauge appropriate compensation ranges. In addition, the U.S. Bureau of Labor Statistics tracks average salaries for a wide range of occupations.
Other benefits and incentives that can help improve your organization's healthcare recruiting and retention efforts include:
Health, dental, vision, life, and malpractice insurance
Tuition reimbursement and time off for continuing education
Retirement benefits, such as 401(k)
Sabbaticals and paid time off (PTO) for research, education, or volunteer work
Signing and retention bonuses
Other incentives (especially for rural and underserved areas)
If you are located in a rural or underserved community, especially if you are recruiting for positions that require high levels of training, you might consider including the following benefits with your offer:
Student loan forgiveness
Low-interest home loans
Relocation expenses
Practice set-up costs
Assistance with finding spousal employment
Assistance with locating daycare and childcare credits
4. Implement Interviewing Best Practices
Rather than depending on a single hiring manager to undertake your interview process and hiring decisions, you can improve your retention rates by using a hiring committee. Ideally, your hiring committee should consist of a representative from your human resources department, the direct supervisor that the new employee will report to, a peer coworker from the same department, and a representative from a parallel department that is likely to work closely with the new hire.
Make sure that all members of the committee can be present at each interview and have time to read through the candidate's resume and other materials before they arrive. Determine topics and sequencing ahead of time, and make sure that a mix of question types, ranging from process to behavioral questions are employed to test each candidate's technical and soft skills. Minimize chit chat and make sure the same questions are used for every interview to avoid unintended bias.
Determine an assessment process ahead of time and have all hiring committee members take notes and assess each candidate's performance during the interview. If possible, provide a short debriefing period to discuss candidates after each interview while impressions are fresh.
5. Improve Your Healthcare Recruiting Outreach and Employer Brand
Imagine how much time and money you could save if instead of expending effort to entice candidates to apply for your open roles, you could rely on a steady stream of applicants seeking you out due to your reputation as a top employer in your community.
One of the best ways to improve you're the reputation of your workplace is to form a recruitment and retention committee consisting of employees from HR and from departments that are currently experiencing high levels of turnover. Task your healthcare recruiting and retention committee with interviewing their coworkers to find out what your employees' highest pressure points are and then coming up with ways to address them.
Do your current employees need more flexible schedules? Are they leaving to work for one of your competitors that offers a better healthcare plan? Once you learn what the issues are you can adjust your management style, company policies, and compensation offerings. Once you highlight these changes in your job descriptions and other recruitment tools, you can improve your employer brand and more effectively recruit top performers.
You Have the Anecdote to Your Healthcare Recruiting Challenges. Now Start Connecting With Candidates
Now that you know how to up your healthcare recruiting game, leverage your newly optimized job descriptions with a free listing on Monster.