Hiring manager vs. recruiter: Are two heads better than one?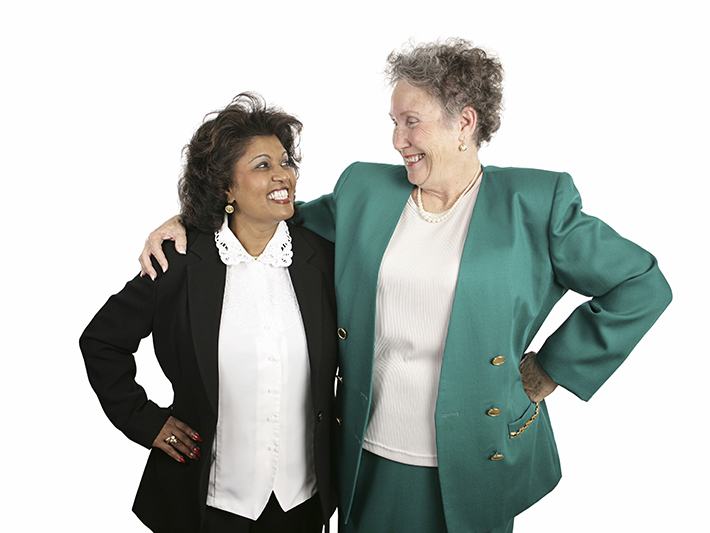 Are two heads better than one? It's a puzzle, especially if we're talking about HR and the roles played by a hiring manager vs. recruiter. But there is a solution when it comes to hiring these days. It's more about collaboration than competition.
The Intelligence Group, a division of the Creative Artists Agency, found that millennials overwhelmingly prefer a collaborative work culture rather than a competitive one. There's no better way to appeal to that growing segment of the workforce than by demonstrating a collaborative culture in the hiring process.
Instead of "hiring manager vs. recruiter," think of them as a team. So here's what that collaboration should look like in the hiring process:
Agree on the hiring process and timeline
The first way to reduce time in the hiring process is to start on the same page. Hiring managers and recruiters must clearly define the job to be filled, as well as the requirements to be successful in this position.
Your recruiter must be candid with hiring managers regarding the pool of available talent and the expected time to fill an open position. Hiring managers should then adjust their time to hire expectations accordingly. Both should come to an agreement on the following:
Who will receive the resumes and then pre-screen candidates?
What's the timeline for screening resumes, pre-screening candidates and presenting candidates to the hiring manager?
How quickly will the hiring manager respond to HR after receiving resumes and interviewing candidates?
Who will be responsible for checking references and extending the job offer?
Clarifying the allocation of these tasks will make for a more harmonious and efficient recruiting cycle.
Establish networking ground rules
Not long ago, hiring managers solely relied on their HR partners to provide them with qualified candidates. Today, HR managers are working 24/7 to keep up with the recruiting demands of their companies, while also handling other HR responsibilities.
Progressive HR leaders welcome all the help they can get from their hiring managers, especially when they tap their networks to find the ideal candidate. This is another area of opportunity for the hiring manager vs. recruiter team to work hand-in-hand to come up with a strategy across company and individual networks. These collaborative points might include the following:
Decide in advance who will approach industry trade associations or vendors that may be a source of potential candidates.
Set clear boundaries regarding social media. What social media channels will be used and what unified message will be shared?
Establish clear parameters for discussing compensation. For example, when networking, is it permissible for hiring managers to discuss salary ranges or is this something HR managers prefer that they refrain from talking about?
When having conversations with those in your network, is it permissible to openly discuss the reason a position has become available? Or would the HR manager prefer to discuss this with qualified candidates?
Commit to moving forward together
The ability to reduce the time to hire and successfully make a job offer often relies on moving the hiring process forward at a steady pace. Unfortunately, it's not uncommon for the hiring manager's attention to be diverted during the hiring process — just when they're most needed.
HR recruiters and hiring managers should discuss any obstacles that might slow down the hiring process. For example, If the hiring manager will be out of the office during a critical point in the hiring process, contingency plans should be made. If appropriate, the hiring manager's second in command could be tasked to handle in-person interviews. Another option would be to have the hiring manager participate in interviews remotely so that the hiring process moves forward in a seamless manner.
Successful collaboration depends on open communication and common goals. In the case of recruiting, close collaboration is essential to hiring great candidates. Managers should always be on the same side — whether they work internally or with a recruiter. So even if two heads are better than one in a competition between hiring manager vs. recruiter, collaboration is key.
Want to align your hiring with the best resources available? Monster has what you need
If your company operates under a "hiring manager vs. recruiter" mentality, you could be losing out on qualified candidates. That's why it's important to make sure your recruiters and hiring managers work together, but it's also critical to make sure they have a cutting edge recruiting strategy. With expert recruiting tips and the latest analysis of hiring trends, Monster Hiring Solutions has the insights you need to build your team.