How to Attract Candidates to Your Company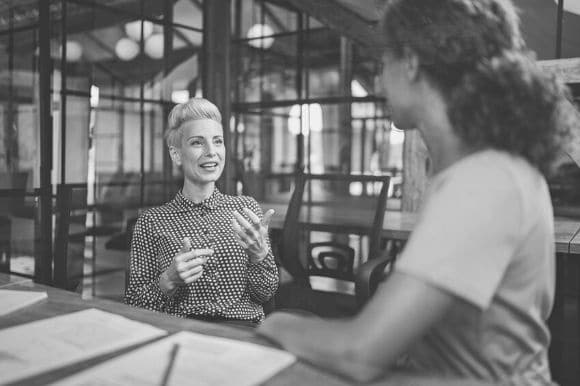 It's essential to know how to attract candidates to your company so you can hire the people you need for your business to be successful. Fortunately, there are ways you can market your company throughout every stage of the hiring process so you can win over top talent. Monster spoke to career advice experts to find out their best advice for marketing your company.
Adopt a Marketer's Mindset
"To win the hearts and minds of the individuals you want to hire, businesses have to invest more in the marketing side of recruiting," says Kevin Grossman, president and board member at Talent Board. "You have to nurture your pipeline of recruits, just like marketers have to do when they're selling a product."
Jeff Smith, a partner at global marketing firm Prophet, agrees. "The role of a marketer is to attract and retain customers. The role of a recruiter is to attract and retain talent, so the objectives are strikingly similar. But marketing shifts the focus to the job seeker: What does the job seeker want? What makes potential hires tick?"
By adopting a marketer's mindset, how you recruit talent can also improve your company's reputation and visibility in the job market. The first question to ask yourself is, "How do job seekers perceive our organization?"
Brand Your Business as a Company With a Conscience
Today's job seekers are looking to work at companies that give back to the community, says Julie Friedman Steele, board chair and CEO at World Future Society, a membership group for researchers who study changes across various industries.
In fact, data from Monster's post-apply job survey of nearly 400,000 applicants ranked company values as one of the top six reasons that they applied to a job. And research has shown that company-wide philanthropy also has a positive impact on current employees.
How do you market a job to this type of audience? Use your company's website, marketing materials, and social media accounts to promote your organization's philanthropic projects. However, remember to be authentic about it. "Job seekers today are adept at assessing what your company's values are and they can see through false marketing if you're not actually doing philanthropy," says Steele.
Promote Your Company's Training and Development Opportunities
A growing number of workers want opportunities to gain new skills, says Parminder Jassal, head of the Learn + Work Futures Group at the Institute for the Future. In fact, according to Monster's State of the Recruiter Survey , 41% of Gen Z candidates say growth opportunities are most important to them when assessing a company's culture during their job search. Another survey found that the number one factor millennials consider when starting a new job is adequate training. Thus, to attract candidates to your company, "your company has to offer options that combine work and learning," Jassal says.
As you learn how to market a job and connect with prospective job candidates — whether through job fairs, social media, or conferences — talk about what employee training and career development opportunities your company offers, such as certification programs or funding for attending industry events.
Reach Recruits on Social Media
Many companies are using social media marketing to improve their customer service and engage consumers, says Grossman, adding that businesses can apply this strategy to improve their recruiting.
In fact, Monster's State of the Recruiter Survey revealed that posting job ads on social media was seen as the second most effective tool for sourcing candidates, and the second most effective way to communicate with Gen Z candidates after email.
"Some progressive companies like T-Mobile are doing Facebook video streams showing what a day in the life of an employee at the company is like," Grossman says. Businesses are also using Twitter chats to answer questions from job seekers, Grossman adds.
Instagram stories can also help you attract candidates to your company. For instance, you can use stories to share photos from a fun event, like the company's holiday party or an employee appreciation day.
Integrate A.I. and Machine Learning Into Your Marketing
You can improve how you market a job and stay relevant to today's job seekers by embracing the latest recruiting technology. As Smith puts it, "If your company doesn't adopt new technology, you're not going to attract the best talent."
Some companies use chatbots on their job posting websites, Grossman says. These computer programs — traditionally used to send customers instant messages when they land on business-to-consumer website — can help job seekers with basic tasks, like submitting a job application and troubleshooting technical issues. A.I. can also help with targeting, vetting, interviewing, and selecting quality candidates.
Grossman predicts more businesses will begin to adopt artificial intelligence to recruit new talent. "Robots aren't taking over recruiting any time soon, but A.I. is helping empower recruiters with new tools," Grossman says. These tools can free up recruiters to focus more of their time on their job marketing strategies.
Show Your Commitment to Work-Life Balance
Fostering work-life balance can help you attract candidates to your company. Almost half of Gen Z candidates cite work-life balance as being an important part of company culture, according to Monster's recruitment survey.
If you offer flexible working arrangements, clearly outline them in your job descriptions and your website's career page. You can also take a creative approach by sharing videos with job seekers that show employees describing how they enjoy a balance between their working and personal lives.
You can post these videos on not only your company's website but also through video profiles that integrate into your Monster job postings to give job seekers a view of what it's like to work at your company.
Now Attract Candidates to Your Company
These best practices will help you market your company. Reach qualified candidates quickly with a free job posting on Monster.