How to Hire a Project Manager for Your It Needs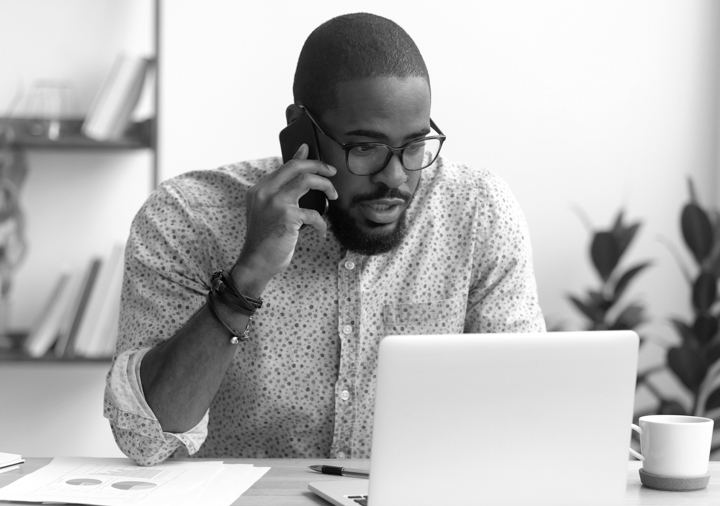 Are you looking to hire a project manager for your IT needs? In addition to knowing the tech inside and out, IT project manager skills include the ability to problem solve, work with a team, and communicate clearly The task can be a challenge, especially if you're not an IT whiz. But knowing what skills, experience, and credentials to look for can make the endeavor more manageable.
The following information and recruiting tips can help you successfully source, interview, and hire a project manager who can help manage and maintain the integrity of your IT projects.
IT Project Manager Credentials
An IT project manager's responsibilities are both technical and organizational. Therefore, employers may accept credentials that fit under either category. For example, many companies look for a certification such as Project Management Professional, and some seek candidates with a certification in Agile or Scrum software development methodology.
Recruiting Tip:
It's important for candidates to have some level of PMI or Six Sigma certification, the ability to play multiple roles, and experience in managing in a complex environment.
IT Project Manager Skills
IT project manager skills include the technical aspects of the job, of course, but should lean more toward project management as well. Some of the skills to look for when recruiting an IT project manager include the following:
Specification and planning of software development projects
Tracking of project progress, change management, and risk management
Testing and quality assurance
Software life cycle management
Problem solving and communication skills
Recruiting Tip:
A project manager needs to understand the website redesign process, comprehend basic technical terminology, and be able to understand the big picture with regard to web development.
IT Project Manager Experience
As you hire a project manager a good way to assess candidates is to delve into their track record to identify tasks that you'll need them to do at your company. For example, relevant experience you might look for could include:
Several years of project management experience, preferably in software development or IT infrastructure.
Significant experience facilitating communication among technologists and line-of-business managers.
Budgeting, cost control, and risk management experience.
Recruiting Tip:
IT project managers need to be detail-oriented, super-organized, able to anticipate issues, and must have the ability to play nice with others. Look for candidates with experience supporting multiple clients across industries, proficiency in office productivity programs, and a passion and curiosity for their work.
How to Source IT Project Managers
In addition to writing an effective job description and posting your open position on job sites, you can hire IT project managers by reaching out to organizations related to IT or project management. It's also helpful to note that recent recipients of relevant certifications may be looking for new opportunities.
Recruiting Tip:
Many employers ask for up to five years of experience in IT and project management. Quality candidates are typically surfaced through referrals from within, recommendations from peer firms, and their involvement in open-source development communities.
How to Interview IT Project Managers
Once you've sifted through resumes, it's time to prepare for the interviews. These tips can help you conduct an effective interview before you hire a project manager:
Ask the candidate to address complex hypothetical scenarios that involve technical, organizational and interpersonal challenges
Candidates should meet with the full range of prospective colleagues: managers, peers, and reports (be sure your staff also knows how to conduct an interview)
Recruiting Tip:
Behavioral interview questions are extremely important for evaluating how the candidate thinks. Consider using a phone screen to see if the candidate can connect and have an intelligent conversation, and to check for any red flags. Then, follow up with an in-depth conversation with candidates who pass the initial screen and look to see if they are energized or excited when you talk about what your company does.
Closing the Deal and Retaining IT Project Managers
When it comes to hiring and retaining IT project managers it's important to sell your company well, while also addressing and being honest about your top candidates' concerns.
The challenges of project management vary widely from one company or IT department to another. Sell the match of the candidate's aspirations with the company's business and company culture.
In addition, many project managers are concerned about a dearth of upward mobility. Find a way to address this directly within your company and with the candidate
Recruiting Tip:
Your IT project managers may be looking for a more entrepreneurial culture where decisions are made faster and they can have more ownership. They also tend to have a particular penchant for certain elements of their role, so allow them to spend more time on those elements. Consider offering them a professional-development stipend to allow them to develop in their areas of interest.
Your IT Needs Can't Wait—Hire a Project Manager Today
For your business to run smoothly on a daily basis, you need to make sure you have the right person managing your IT needs. But how can you be sure you're getting someone with the best qualifications who truly understands the needs of your company? The answer is right here. Monster's global reach means that we can connect you with the best candidates who can perform at a high level. Find out how we can help you post a job for free today.