Truck Driver Hiring: How to Hire Truck Drivers in Your Area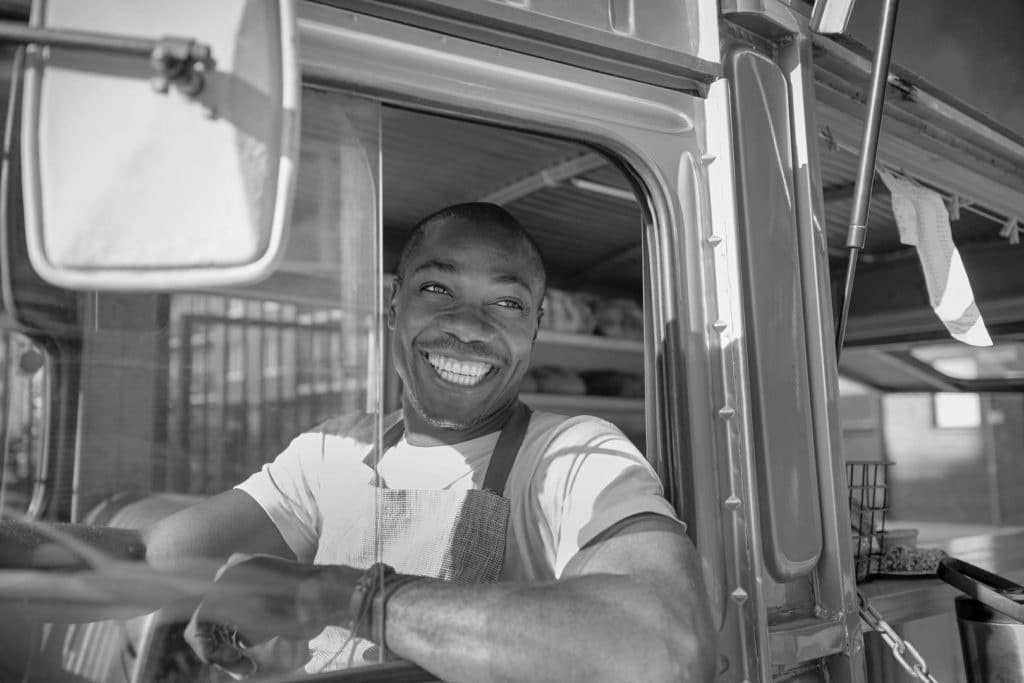 How can you successfully hire a local truck driver who will meet your needs and standards? Experienced recruiters say that successful truck driver candidates are just as much diplomat as driver, as they're the face of the company to customers and the public at large.
Bicyclists, school buses, pedestrians, accidents, road construction — plenty comes between the driver of a truck and her destinations. Navigating a route is about more than just getting from point A to point Z and all points in between; every day is different, requiring grace under pressure and a high tolerance for the unexpected.
Here are the skills, background, certifications and other qualities to look for when it comes to truck driver hiring, as well as some expert tips from recruiters in the field.
Truck Driver Licenses and Technical Certifications
A commercial drivers' license (CDL) is the essential state-issued license. Renewal periods and conditions vary by state. The "Class A CDL" indicates that the license is for driving a truck with an automatic steering system.
There are also more specialized licenses which could be required for specific jobs. These would include jobs that involve the transportation of hazardous materials, the use of double or triple trailers, or the transportation of passengers. Experience with specialty supply chains, such as ensuring that refrigerated or frozen foods are handled properly (the 'cold chain'), is not a license but may require certification.
Background Checks and Screens
Trucking is a highly regulated industry, both at the federal and state levels. While there are varying requirements for background checks when it comes to truck driver hiring, they normally screen for:
Any incidents of DUI.
Any incidents of operating other types of vehicles under the influence (OUI).
Any moving violations on a driver's record.
Records pertaining to safety (Compliance Safety Accountability reports)
Additional records pertaining to driver health, safety, and working conditions obtained from the Federal Motor Carrier Safety Administration and the National Institute for Occupational Safety and Health.
It's also important to note that you may face additional regulations if your company's routes cross national borders. If so, you will need to make sure that your truck driver screening process complies with the foreign country's applicable regulations.
Recruiter Tip:
Collaborate on an ongoing basis with schools that offer CDL training, advises Lynn Willey, Placement Specialist with Southeast Community College in Lincoln, Nebraska. Southeast goes beyond the standard job fairs by asking local transportation employers to serve on panels that coach student drivers in the interview process and with soft skills.
Diversity in Truck Drivers
There are a number of good reasons why a trucking company would want to seek greater diversity when it comes to truck driver hiring. Not only is it a good approach to human resources, but it also provides a number of tangible benefits to the company. Consider how the following groups could benefit your business.
Veterans. Former service members are often skilled at driving large vehicles, have considerable training under their belt, and are adept at learning new mechanical systems.
Midlife Career Shifters and Early Retirees. These employees may be seeking a part-time job that specifically doesn't lead to management or a desk job. Midlife candidates also may have well developed people skills and may be more adept at customer service along their routes.
Legal Immigrants. Hiring legal immigrants who are fluent in a second language, such as Spanish, may help your company communicate better with some of its customers and the public at large.
Women. Although the truck driving industry has not traditionally had large numbers of women in its ranks, that is gradually changing. Making concerted efforts to reach out to women can not only expand your pool of applicants, it may even help to improve safety as some statistics show that female drivers are associated with fewer preventable accidents compared to men.
Recruiter Tip:
Ellen Voie, President of Women in Trucking, a trade association based in Plover, WI, advocates for women in all aspects of trucking, has found that local driving is an attractive option for women who want to merge back into a career after staying at home with children. She advises recruiters to make it clear your company wants women by showcasing women drivers in job descriptions and by including women managers in the hiring process.
Key Skills
As you're recruiting candidates for your truck driver position there are certain skills essential to good truck drivers that you should be sure to inquire about during the interview process, including:
Patience and diplomacy
Flexibility (especially when navigating erratic and unpredictable traffic conditions and routes)
Willingness to comply with regulations and rules
Collaborative communication skills with dispatchers and schedulers
Consistency and truthfulness in keeping logs and reports
Some degree of mechanical skills which may be needed when collaborating with mechanics at the home site
Ability to adapt to new technologies (especially those involving communication and monitoring)
Math skills for calculating bills of lading and for understanding customer documentation
Recruiter Tip:
Potential recruits will check your operation and the type of vehicles and routes you offer, points out Lyle Gruntorad, Program Chair for the Commercial Drivers License training program at Southeast Community College in Lincoln, Nebraska. Candidates will screen you on or off their short list partly based on what they find via online searches, so post essential details about equipment, schedules and company culture.
Interviewing for Local Truck Drivers
When it comes to truck driver hiring, employers sometimes ask interview questions that may not be legal. Consider using an interview guide as part of your interview preparation. Keep these other factors in mind when interviewing local truck drivers:
Reliability is essential. For newly trained drivers, ask about how they have stayed on schedule with prior jobs. For experienced candidates, ask how they handle schedule-derailing complications on the road.
Personal grooming and a friendly demeanor. These factors are key to cultivating customer relationships. Your company's name is on the truck, but it's the driver who defines your company's reputation with customers.
Experience handling vehicle accidents. Ask experienced candidates how they've handled vehicle accidents in the past.
Recruiting Truck Drivers
Employers may offer opportunities for career advancement when recruiting truck drivers. For example, an employer could offer specialty experience or training to broaden an employee's skill base, such as learning to operate a dump truck. A company could also offer specific assignments if a candidate has a preferred route or shift. You may also want to keep a candidate under consideration for related jobs like dispatchers or trainers.
Recruiter Tip:
Stay in touch with Millennial candidates via Facebook and Twitter, advises trucking operations consultant Stephen Prelipp, of Prelipp Consulting, based in Chapel Hill, NC. Candidates in their twenties and early thirties tend to be in sync with the rapidly evolving technology demands of driving and are interested in hearing about equipment, benefits and routes, he says.
Retaining Truck Drivers
Seniority should be rewarded with plum schedules and routes, but one driver's plum is another's prune. Drivers expect top performance to be met with their choice of schedules and routes. Additional training and skills development shows drivers that you're investing in their professional future.
Recruiter Tip:
Truck cabs are designed by default for average-sized men. Progressive employers are semi-customizing cabs to accommodate drivers whose size and proportion are outside the traditional norms for adult males of European ancestry. Accommodating cabs involves adapting seats, seat belts, pedals, dashboards and steering columns, according to Gruntorad.
Want to Take the Stress Out of Truck Driver Hiring? We Can Help
It's not always easy to find local truck drivers for your business. With a smaller pool of qualified candidates, you may feel like you don't have many options. However, it could be that you just haven't found the right places to look yet. As the preeminent online hiring and recruiting website, with an expansive, nationwide database of qualified candidates, Monster is ready to help. Get in touch with us today to see how you can post your next job for free.