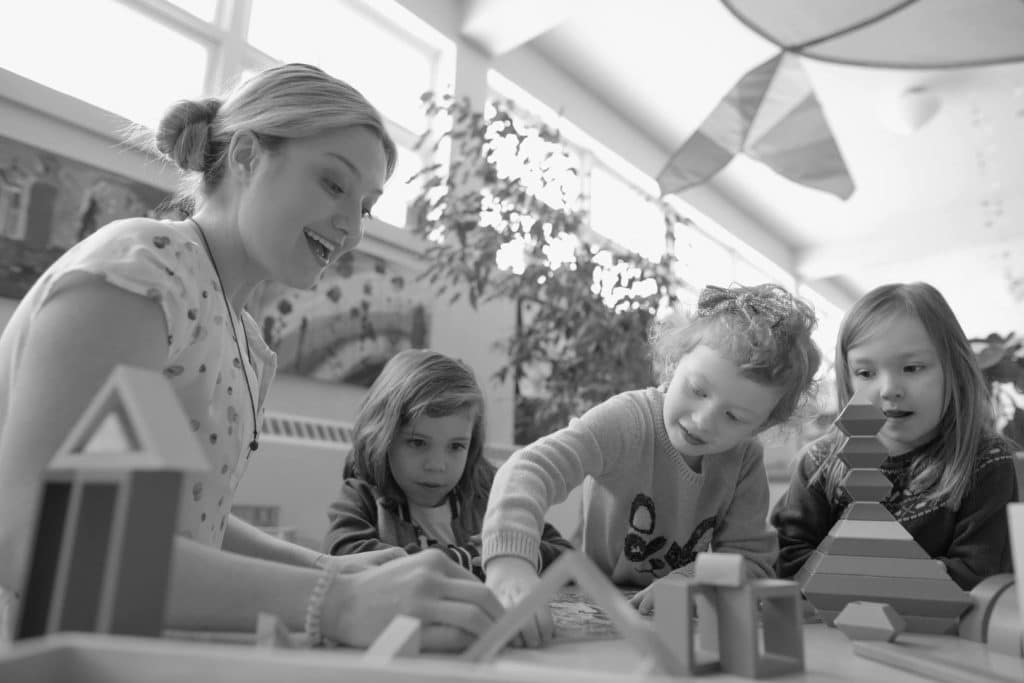 Teachers are important members of our society, and their impact is greater than they often get credit for. The average teacher instructs over 3,000 students during their career, and 88% of those students will credit a teacher with playing a significant, positive role in their lives. This makes knowing how to hire a teacher critical for the success of your students and school.
Whether you're looking for an elementary-level educator or a college-level professor, these steps will help you find the right fit:
Understand the needs of the position.
Write a compelling job description.
Screen applications to narrow the candidate pool.
Conduct thorough interviews and ask effective questions.
Run background checks and consult references.
1. Understand the Needs of the Position
The first thing you need to know before hiring a teacher is what that position entails. For example, will they be teaching younger children? Middle school kids with special needs? Is there a specific subject you need them to know inside and out, or will they be teaching several?
It's helpful to consider:
The grade they'll teach.
Specific subjects they'll teach.
Required skills they'll need.
Daily tasks and responsibilities they'll tackle, such as creating lesson plans, assigning coursework, and tracking the students' progress.
The credentials they'll need, such as years of experience, degrees, and certifications.
2. Write a Compelling Job Description
The second step is to write a teacher job description that describes the position's responsibilities and explains what makes your school a great place to work. This helps candidates decide whether they have the necessary skills and want to apply.
Also include information about your institute's company culture, specialized educational programs you offer students, and any other information you'd like candidates to know, such as:
Which teams the teacher will be working with.
Required education, experience, and licensing.
Work hours and benefits.
End your job posting with a call to action such as "learn more" or "apply now" so applicants know which steps to take next. Then post the job description in places teachers typically search for open positions, such as popular job boards and education sites.
3. Screen Applications to Narrow the Candidate Pool
Once you post the job description, you will have to sort through applications and resumes. Consider using an applicant tracking system (ATS), which is software that can automate some of the screening process.
For example, your ATS can be programmed to screen resumes for specific keywords, such as "master's degree" or "elementary education." The ATS will only display resumes for candidates who are likely to have the skills and experience you need, reducing the time you need to spend vetting unfit prospects.
4. Conduct Thorough Interviews
By this step, you should have a strong list of candidates, and you're ready to schedule interviews. Part of knowing how to hire a teacher means understanding which questions to ask to determine the right fit. These question types can be used to structure your interview:
Help candidates get comfortable with a few icebreaker questions to start, such as:
What motivated you to become a teacher?
How did you hear about this position?
What do you know about our school?
Next, ask questions that uncover information about the candidate's skills and experience. For example:
What is your experience using technology to enhance your lessons?
How do you make sure you're teaching to standards set by the state?
How would you describe your organizational skills?
You can also ask these behavioral and situational questions to understand how candidates handle specific scenarios:
Have you ever had to help students settle a disagreement? What happened and how did you handle it?
What has been the biggest challenge you faced when teaching? How did you overcome it?
If a student was having a difficult time grasping the material you were teaching, what would you do?
Finish up with closing questions that wrap up the interview and leave things on a positive note, such as "What questions do you have for me?" or "Is there anything you'd like to share we haven't discussed?"
5. Run Background Checks and Consult References
Finally, it's important to complete background and reference checks for each candidate. When you hire teachers to work with children, you want to be confident they can be trusted to keep the students' best interests at heart.
Make sure references are people who've worked closely with the candidate in similar roles — such as a supervisor or peer — and recently (within the past two or three years). This will help you avoid wasting time and resources hiring teachers who aren't a good fit for the position.
Now That You Know How to Hire a Teacher, Find Great-Fit Candidates Fast
Great teachers are at the heart of your students' and school's success. Start your search today with a free free job posting on Monster.