How to Hire Certified Nursing Assistants: Job Skills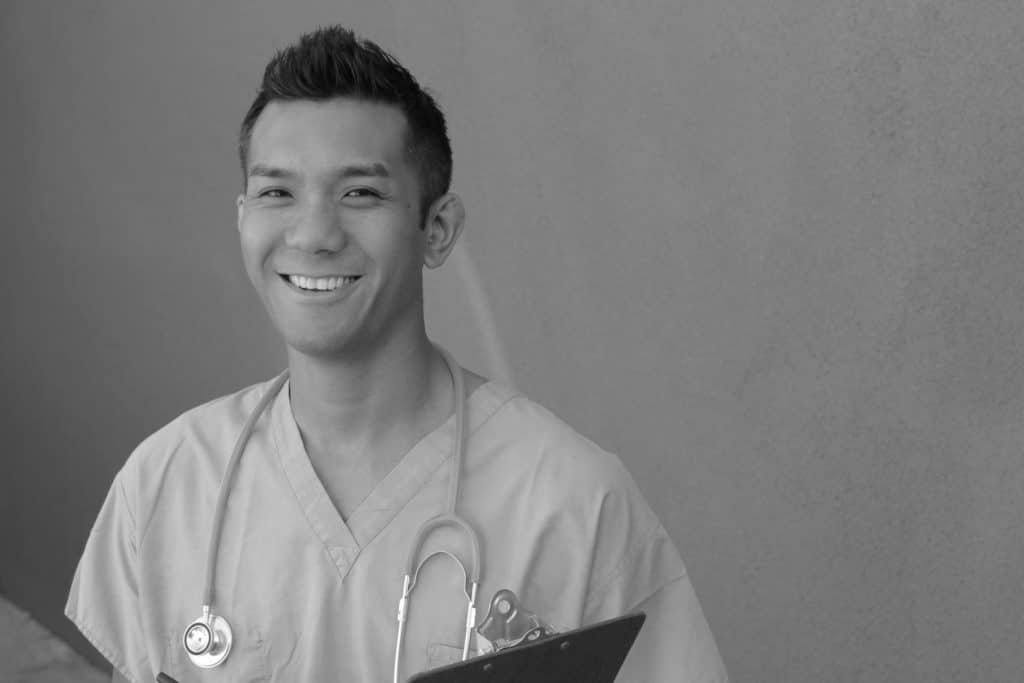 Federal labor data has shown a steady increase in demand for certified nursing assistants (CNAs), largely due to an aging U.S. population and increases in chronic ailments. Most of these jobs are offered in long-term care facilities.
Unfortunately, recruiting and hiring CNAs isn't a slam dunk: These professionals aren't highly paid, but they must be counted on to provide essential services to patients in nursing homes, rehabs, and hospitals.
Here's how to hire certified nursing assistants that know how to get the job done for providers.
Key Licenses and Certifications
As the title implies, CNAs are certified after receiving the required training and demonstrating their aptitude. Licensure and certification requirements generally include the completion of a certification program recognized by their state's board of nursing and passing of the licensing exam.
There may be additional CNA training programs offered by some nursing homes and hospitals that may be required depending on the job. The Accreditation Commission for Education in Nursing describes a few of these CNA programs.
Recruiter Tip:
Although some nursing homes will hire unlicensed nursing assistants and train them for certification, many providers will balk at them and require already-certified CNAs. That can cause significant problems when it comes to treatment and billing issues which is why it's wise to focus your search on certified candidates.
Hiring CNAs: Key Job Skills
Certified nursing assistants serve as key liaisons between the patient and medical staff, performing tasks that both comfort the patient and help nurses and physicians better do their jobs. Because of this, CNAs must be able to perform the following tasks:
Provide bedside care and assistance with activities of daily living.
Record vital signs and convey information between patients and RNs.
Dispense medication with the certified medication aide credential if required and if allowed in the given state.
Recruiter Tip:
Monica Bonderer, staff development coordinator at a skilled nursing facility in rural Missouri, says they look for CNAs who already know how to provide ADL (activities of daily living) care and restorative care.
Key CNA Experience
The nature of the day-to-day responsibilities and venue may impact the type of candidates you target. For example, nursing homes may hire licensed nursing assistants who have little or no work experience and then train them on the job whereas hospitals often require that CNAs come with a few years of experience under their belt.
Recruiter Tip:
While some schools offer three-month or even six-week CNA programs, agencies like Randstad recruit CNAs with a minimum of three years of experience. Experienced CNAs are less prone to fall-offs—cancellations by either the candidate or the client—and tend to be more reliable. Some employers are open to hiring new grads who are eager to learn the ways of the provider organization. The key is to look for candidates with a caring demeanor and who believe that they are professionals and aren't just looking for a job.
How to Source CNAs
If you're hiring CNAs, it helps to have laid the groundwork first. Recruiting and developing a talent pipeline should be considered an ongoing effort, regardless of your current staffing needs. Here are a few ways that providers can improve the sourcing of their CNAs:
Having a positive presence in the community can be a draw for qualified CNA candidates.
Reaching out to CNA programs at community colleges and vocational and technical schools helps to create more lasting pipelines.
Encouraging word of mouth recruiting among staff and having relationships with well-placed CNAs tends to land the best candidates.
Recruiter Tip:
The sourcing process for CNAs tends to be cyclical in nature. When there's an overabundance of CNAs, the schools training them shut down, which eventually causes a shortage. When CNAs are abundant, you can just place an ad, but in lean times it's all about referrals.
What to Cover in the CNA Interview
Given the demands of the job and the relatively low pay, there is a higher-than-usual turnover rate for CNAs. Therefore, you'll want to make sure your interview questions properly assess their level of preparedness and dedication. Your interview should cover the following:
The candidate's attitude toward work that is physically and emotionally demanding.
The candidate's communication skills to indicate how they will engage with patients and nurses in their daily interactions.
Recruiter Tip:
You have to look for someone who is nurturing. Ask the candidate to talk about someone they've taken care of, such as a family member or friend. Also consider using behavioral interviewing strategies and testing a candidate's knowledge of the terminology they will be exposed to on a daily basis.
How to Hire Certified Nursing Assistants: Closing the Deal
Now that you've narrowed down your search to your top picks, you'll need to close the deal with a fair offer and terms that are likely to keep them on your staff for the long-term. Consider the following factors that can help you reach this goal:
In an occupation that offers modest compensation, pay that's a little better than that of the competition can carry the day.
CNAs want to work close to where they live.
Nursing assistants are attracted to prestigious institutions.
Recruiter Tip:
Location, facility, and money—in that order—tend to win over candidates. Also professional development opportunities and mentorship programs can be appealing, particularly to the more ambitious candidates who see this position as a stepping stone in their professional careers.
Hiring CNAs? Get it Done Right the First Time with Monster
There's little room for error when it comes to recruiting and hiring certified nursing assistants, positions which are almost always in demand. But there's a skilled resource available to you right at the tip of your fingers. At Monster, we're focused on delivering qualified candidates from our global pool of job seekers to employers like you every day. And the good news? Connect with us today to find out how you can post your next job for free.