How to Hire a Social Media Manager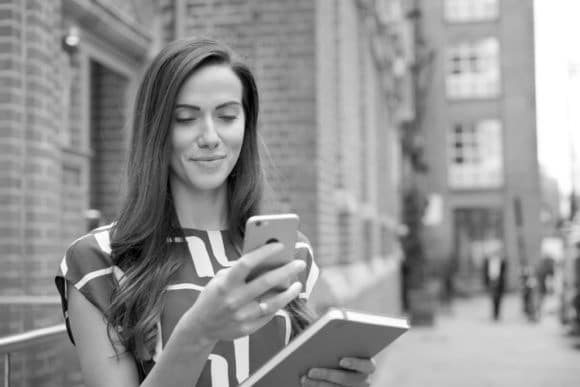 Once upon a time, a company that wanted to hire a social media manager would just delegate the one-off task to a tech-savvy son or niece. But, with billions of people worldwide using social networks, it has become an in-demand skill set, one that small businesses can't afford to treat as an afterthought. In fact, 2016 marked a "royal" ascent of social media careers, with UK's Royal Communication office seeking applicants to serve as Queen Elizabeth II's social media editor.
The number of social media platforms, content formats, and never-ending buzz about the next big thing for online marketing can make hiring a social media manager seem daunting. After all, the candidate you hire will be responsible for managing one of your business's biggest asset: its online reputation.
Prepare yourself to make the right hire by using the following considerations and steps as a guide:
Understand what social media managers (and social media marketers) do.
Approach the market with clear eyes: it's very competitive!
Write a compelling job description to attract top candidates.
Look for flexible candidates willing to learn new skills and methods.
Post your opening on a highly visible job board.
1. Should You Hire a Social Media Manager or a Social Media Marketer?
Don't panic. You're not alone if you don't know the difference, but you'll want to understand some of the distinctions between the two (sometimes separate) roles. The short answer is that for small businesses, the social media manager often wears both hats, working with leadership to develop a marketing strategy for social media as well as managing the accounts and executing that strategy.
It may seem like splitting hairs as far as titles are concerned, but it's not. Understanding the difference between the two will help you attract a pool of candidates with experience more closely matched to your needs.
2. Be Prepared to Compete for Top Social Media Manager Talent
From Fortune 500 companies to non-profit organizations to the popular neighborhood coffee shop, consumers expect businesses of all sizes and industries to have an active social media account. That expectation sparked a 1000 percent increase in job postings for social media managers between 2010 and 2020. The role also pays well and is described as satisfying work.
With all the momentum in the field, the push to hire a social media manager will require you to put on your marketing hat as well. Making your business more attractive to candidates may include:
Showing your commitment to work-life balance
Promoting opportunities for training and growth
Branding your business as one with strong values and ethics
3. Craft a Detailed Social Media Manager Job Description
One of the most difficult aspects of hiring a social media manager is deciding on the skills needed for that employee to succeed. When writing the job description, avoid using vanity metrics like page views, followers, and subscribers as the sole benchmark. Instead, think about how the social media manager's job can have a positive impact on key business objectives like generating leads, decreasing customer service calls, or fast public relations responses during crisis management.
Once you have a clear understanding of how the social media manager fits into your business, you'll have a better idea of what skills and experience to include in the job description. Requiring samples of their work and accounts they've managed for previous companies allows you critical insight into their real abilities. It's also important to clearly state whether writing, graphic design, and video editing will be a part of their responsibilities.
Another way to be clear about your requirements as you seek to hire a social media manager is to use a "Day in the Life" framework to write the description. Describe in detail how you imagine that employee would spend a typical day as a social media manager at your company. Ask other employees or colleagues to share their input and experiences working with a social media manager, if needed.
Your job description should have the following elements, in this order:
Introductory paragraph (try to capture their attention quickly)
List of job responsibilities
Description of work hours and benefits
List of necessary and desired qualifications and skills
Call to action (letting them know exactly how to apply for the job)
4. Hire a Social Media Manager Who is Flexible and Enjoys Learning
Even with a clear and detailed social media manager job description, chances are the role will change as new social media marketing formats and channels make their way to market. Hiring someone who knows how to implement current best practices while remaining open to emerging technology and trends will serve you well as you learn more about how to leverage social media in your business. Your interview questions should reveal whether your candidate has these traits.
Keeping up with trends is also an important part of successfully managing social media. Someone who enjoys staying in the know about your industry, competitors, and customers should also be high on your list of soft skills required for this role. While having a growth mindset is important for any job, it's particularly vital for something as dynamic as social media management.
5. Put Your Knowledge to the Test and Hire a Social Media Manager
Finding the right candidate in a competitive landscape doesn't have to be stressful or long and drawn out. Part of making the search for a social media manager easier and more efficient is getting in front of the right pool of candidates. Take advantage of Monster's free job listing and move one step closer to hiring the perfect fit for your business.