Creating a Small Business Blog: 5 Tips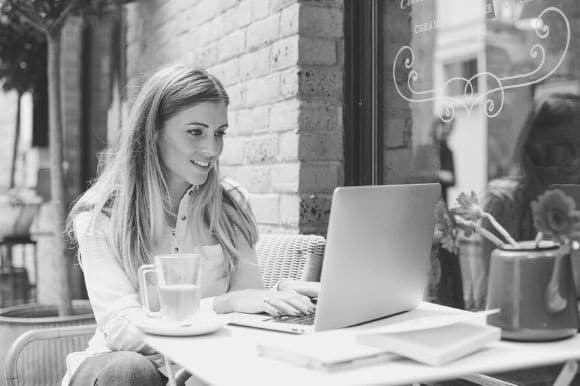 Blogging for your small business is a great way to help you grow your client base organically. According to research conducted by HubSpot, companies that blog gain about 55 percent more visitors to their website compared to companies that don't.
This is why starting a small business blog should be a no-brainer if you're seeking new ways to boost growth. These five tips for creating a blog for your small business, from inception to management, will help you get started.
1.Write Down Your Blogging Goals
Before you start creating content for your blog, it is important to think about the purpose it's going to serve. Are you looking to gain more traffic to your website, inspire your audience, promote your products or services, recruit talent, or establish your company's expertise?
There could be various reasons why you would want to start a small business blog. Writing down your goals will make it easier for you to reach the right audience and have the best results, since you'll have a roadmap to work from.
2. Design a Content Strategy for Your Blog
Devising a content strategy for your blog requires quite a bit of research. It's important that you listen to your customers and focus on what they might want to read. Questions you should ask yourself when writing a content strategy may include:
Who are my customers and what is their demographic? Answering this question will help you narrow down the appropriate tone of voice for the blog.
How often are you able to commit to blogging? Make sure this remains consistent so your readers will know what to expect. A minimum of two or three times a week has proven to be the best consistency to keep readers coming back.
What will be the call to action for your blog? Determine what kind of action you'd like your readers to take after reading your blog. Will there be a direct link to your business website or an email opt-in button? It's important to realize what a call to action can do for your business.
3. Implement Marketing Strategies
You can spend a lot of money making sure your web page appears toward the top of search engine results. However, if you want to save yourself some money, there are options to accomplish the same result without spending any money by implementing search engine optimization, or SEO.
Search engine optimization techniques can organically make your webpage show up high within the search engine rankings. The approach is to basically write what Google and other search engines consider strong, helpful content. A few SEO techniques you could use are:
Keyword optimization. Keyword optimization is the technique of implementing popular search terms on Google within your blog. Incorporating keywords into the blog title and weaving them throughout the blog post gives your article a better chance of ranking higher on search engines, which results in more traffic to your blog.
EAT stands for Expertise, Authoritativeness, and Trustworthiness. Having your website show up early in the search engine results comes down to having high quality content. If you know what you're writing about, apply referrals and mentions, and use reliable sources, search engines will boost your visibility within the search engine results page (SERP).
Analytics. You should know how well your website is ranking in search results, whether the organic traffic to your website is increasing or decreasing, and how much of that organic traffic is using the call to action on your small business blog. There are great tools available that can help you keep track of these and help you adjust your strategy until you find what works best.
A well-executed SEO strategy can help you stand out from the crowd and attract more potential customers.
4. Decide on a Platform
Deciding which platform to use is an important decision. There are many options to explore and each of them has its own pros and cons. It's recommended that you choose among the leading blogging platforms. There are a few things you should consider when choosing a platform, such as:
Will the platform display properly on a variety of devices like a mobile phone or tablet?
Is the platform easily customizable to match your target audience?
Is there a level of customer support to help you if you get stuck?
Is the UI (user interface) friendly and intuitive?
5. Start Writing!
Now that you've written down your blogging goals, designed a content strategy, implemented a marketing strategy, and decided on a platform, you can now start writing your small business blog. Sticking to a schedule, both for writing and publishing, will help you maintain the right consistency of output.
Focus on topics where you know you can add to the conversation by sharing facts and informed opinions that are of value to your audience. Be original, unique, and present yourself as an expert in your particular field.
Creating a Small Business Blog is Just Part of a Great Business Strategy
You've got the foundation for building a strong blog, but there's always more to learn. Sign up for the Monster mailing list to receive the latest news, trends, and recruiting advice. This way you can spend less time researching different methods and more time implementing them.